Available immediately
Shipping 1-2 Business Days
Progear on turvaline ostukoht internetis
Turvaline ostukoht on E-kaubanduse Liidu poolt väljastatav usaldusmärgis Eesti e-poodidele. Usaldusmärgisega e-poodidest ostmine on tarbija jaoks turvaline, sest e-poe müügitingimused vastavad seaduses kehtestatud nõuetele ning nende tegevust monitooritakse liidu poolt järjepidevalt.
Loe lähemalt siit
All Estonian citizens or people with valid residence and work permit, can apply for installed payments through our partners: Inbank, LHV Hire-purchase, Holm Pank Liisi Hire-purchase. More info here: https://www.progear.eu/payment-methods/
If for some reason the goods purchased from the e-shop are not suitable for you, you can return the product(s) within 14 days, before taking it into use. We will refund the purchase amount immediately, but not later than within 14 days (in accordance to e-shop General Terms and Conditions of Sale, Section 4.).
In order to return a product, please complete our return form or send a withdrawal application in free form to the e-mail address progear@progear.ee. Product has to be returned or send back to Progear Showroom at Artelli 19, 10621, Tallinn, EE.
Acclaim Lighting AL Fade 6 II 6 kanaliga DMX valguspult
Acclaim Lighting AL Fade 6 II on kompaktne ja hõlpsasti seinale paigaldatav 6 kanaliga DMX valguspult, mis on hea ja efektiivne lahendus väiksemate installatsioonide puhul restoranides, baarides ja teistes sarnastes asutustes. Acclaim Lighting AL Fade 6 II valguspuldiga on kaasas IR pult, Acclaim Lighting junction box 1 ja RJ45 kaabel. Valguspuldi mõõtmed: 85 x 85 x 15,5 mm.
Acclaim lighting AL Fade 6 II
The AL Fade 6 II is a wall mount, 6 channel DMX controller, consisting of a wall mount control panel, an infra red remote control and a power/data supply unit for mains- and DMX in- and output and RJ45 terminal. The control panel connects to the power/data supply using the supplied RJ45 cable. 6 DMX channels facilitate control of for example 2 RGB fixtures or 6 single color fixture groups/zones. 6 Scenes with each 100 steps and assignable fade time can be programmed and recalled, indicated by an LED which mimics the fader position in real time. A master fader controlling overall lighting level is present, acting as a fade time controller when the AL Fade 6 II is in programming mode. The DMX start address can be set as well. If no DMX start address is set, the unit will repeat DMX channel 1 thru 6 on all 512 DMX channels. LED indicators on the control panel indicate the current operation. The AL Fade 6 II finds its way to small lighting projects, such as bars, lounges, restaurants and hotels.
Spetsifikatsioonid:
Power Requirement: 12 Vdc
Connection: RJ45
Housing: PolyCarbonate
Ingress Protection Rating: IP20
Fire Protection Rating: UL 94 V-2
Control: DMX-512 (1990)
Listing: CE Certified
Operating Temperature: -10 °C ~ +50 °C
Mõõtmed: 85 x 85 x 15,5 mm
Kaal: 150 g
Pakend sisaldab:
Acclaim Lighting AL Fade 6 II 6 kanaliga DMX valguspult 1 tk
Acclaim lightning junction box 1 tk
RJ45 kaabel 1 tk
IR pult 1 tk
Ask from Sales Specialist for more information about this product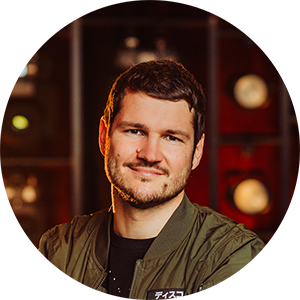 Mikk Saar
mikk@progear.ee
+372 6728 280