€790.30
€658.58
€1,129.00
-338,70€You save 30%
Progear on turvaline ostukoht internetis
Turvaline ostukoht on E-kaubanduse Liidu poolt väljastatav usaldusmärgis Eesti e-poodidele. Usaldusmärgisega e-poodidest ostmine on tarbija jaoks turvaline, sest e-poe müügitingimused vastavad seaduses kehtestatud nõuetele ning nende tegevust monitooritakse liidu poolt järjepidevalt.
Loe lähemalt siit
All Estonian citizens or people with valid residence and work permit, can apply for installed payments through our partners: Inbank, LHV Hire-purchase, Holm Pank Liisi Hire-purchase. More info here: https://www.progear.eu/payment-methods/
If for some reason the goods purchased from the e-shop are not suitable for you, you can return the product(s) within 14 days, before taking it into use. We will refund the purchase amount immediately, but not later than within 14 days (in accordance to e-shop General Terms and Conditions of Sale, Section 4.).
In order to return a product, please complete our return form or send a withdrawal application in free form to the e-mail address progear@progear.ee. Product has to be returned or send back to Progear Showroom at Artelli 19, 10621, Tallinn, EE.
ADJ AV2 3-in-1 RGB SMD2121 LED video panel
AV2
The AV2 is a high resolution, flexible video panel from ADJ. Each panel has a pixel pitch of 2.97mm with a configuration of a 3-in-1 RGB SMD2121 LED. The panel can curve in convex or concave +/-5°. The brightness is 1000 NITS. There are 4 LED modules per panel. This allows for easy serviceability. The AV2 connections include powerCon In/Out and Ethercon In/Out. This panel also features a Novastar A5s receiving card.
ADJ offers full packages with video processors, software, cabling, rigging bars and flight cases so that you have everything you need to get up and running.
Spetsifikatsioonid:
Pixel Pitch: 2.97mm (0.17")

LED Configuration: 3-in-1 SMD2121 LED

Pixel Density: 168x168; 112896 per square meter
Module Quantity: 4
Mõõtmed: 500 x 500 x 73mm
Kaal: 8kg
Mechanical Ratings:
Surface Flatness: Gaps<0.5mm
Optical Ratings:
Brightness: 1000 NITS

View Angle: Horizontal 160°/Vertical up 60° down 60° @ 9.75 ft. (2.97m)

Gray Scale / Display Color: 14-bit

Brightness Adjustment: 0~100% 100 Levels

Processing: 14-bit
Power Supply:

Operation Power: 100~240V 50-60Hz

Max. Power Consumption: 115W/per panel

Ave. Power Consumption: 35W/per panel

Connections Power/Data: Power-PowerCon In/Out; Data EtherCon In/Out

Control System:
Control Mode: Nova Star Synchronous System with Control via DVI

Frame Update Frequency: 50-60Hz

Scan Mode: 1/21

Refresh Rate: ≥1920Hz

Support Input: Composite, S-Video, Component, VGA, DVI, HDMI, HD_SDI

Control Distance: Ethernet Cable <100m or Fiber Optic>120m

Support VGA Mode: 1024 x 768, 1280 x 1024, 1600 x 1200, 1920 x 1280

Brightness Correction: Pixel, Module, Cabinet
Environmental:
Operating Temp / Humidity: Fahrenheit: -4° + 104° / Celsius: -20° + 40°/ 10-90% (No condensation)

Operating Life / MTBF: 50,000 Hours / 5,000 Hours

Protection Level: IP20 (Front and Back)

Out of Control Rate: <0.02%
Package includes:
ADJ AV2

3-in-1 RGB SMD2121

LED video panel x1



Ask from Sales Specialist for more information about this product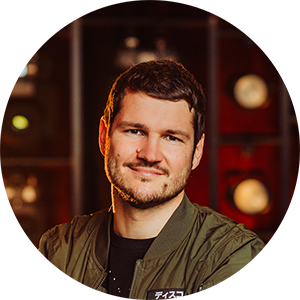 Mikk Saar
mikk@progear.ee
+372 6728 280