€720.30
€600.25
€1,029.00
-308,70€You save 30%
Progear on turvaline ostukoht internetis
Turvaline ostukoht on E-kaubanduse Liidu poolt väljastatav usaldusmärgis Eesti e-poodidele. Usaldusmärgisega e-poodidest ostmine on tarbija jaoks turvaline, sest e-poe müügitingimused vastavad seaduses kehtestatud nõuetele ning nende tegevust monitooritakse liidu poolt järjepidevalt.
Loe lähemalt siit
All Estonian citizens or people with valid residence and work permit, can apply for installed payments through our partners: Inbank, LHV Hire-purchase, Holm Pank Liisi Hire-purchase. More info here: https://www.progear.eu/payment-methods/
If for some reason the goods purchased from the e-shop are not suitable for you, you can return the product(s) within 14 days, before taking it into use. We will refund the purchase amount immediately, but not later than within 14 days (in accordance to e-shop General Terms and Conditions of Sale, Section 4.).
In order to return a product, please complete our return form or send a withdrawal application in free form to the e-mail address progear@progear.ee. Product has to be returned or send back to Progear Showroom at Artelli 19, 10621, Tallinn, EE.
ADJ Dotz Matrix 16x 30W COB LED paneel
ADJ Dotz Matrix on COB (Chip On Board) tehnoloogial põhinev LED paneel, mis võimaldab efektset kasutust blainderina või pixel mapping LED paneelina ning on paigaldatav stuudiotessse, ööklubidesse ja mitmetesse teistesse aplikatsioonidesse. Dotz Matrix sisaldab endas COB (Chip On Board) tehnoloogial põhinevaid 16x 30W COB TRI LED valgusallikaid, LED pulse ja strobo efekte, sisseehitatud valgusshowsid ja värvi presete, ventilaatorjahutust ning palju muud. ADJ Dotz Matrix edastab virvendusteta ("Flicker Free") valgust, mistõttu on see valgusti sobilik kaameratega jäädvustamiseks. Valguse nurk: 60°. Mõõtmed: 345 x 387 x 184mm.
DOTZ Matrix
ADJ's Dotz Matrix is a Wash/Blinder fixture with advanced COB LED technology allowing for a powerful LED engine to be placed in a small amount of space. The result is a super-charged, high output, wash fixture with smooth color mixing powered by sixteen 30W TRI COB LEDs. Dotz Matrix also has Pixel Mapping capabilities for stunning visual effects, and boasts a powerful 430 Watts with a massive 60 degree beam angle.
The fixture has many pro features such as: 0-100% electronic dimming, strobe/pulse effect, built-in shows and colors macros, a 4-button DMX LCD display, PowerCon AC In/Out, 5 selectable Dim Curves for stage lighting, 4 Pixel Flipping options, and 5 DMX channel modes. Dotz Matrix may run in its stand-alone mode from built-in programs, sound actively, or from a DMX Controller. KlingNet/ArtNet compatibility by using the EZ Kling KlingNet to DMX converter box (sold separately)
Spetsifikatsioonid:
Põhineb COB (Chip On Board) tehnoloogial
Valgusallikas: 16x 30W COB TRI LED'i (RGB: 3-in-1)
Elektrooniline valgusregulaator; 0 - 100%
5 DMX kanali laadi: 3, 6, 7, 48 ja 52 kanalit
RDM (Remote Device Management) toetus
LED pulse ja strobo efekt
5 Dim Curve'i: Standard, Stage, TV, Architectural, Theatre
Ventilaatorjahutus
Töörežiimid: Auto, Sound Active, Manual RGB Dimmer, Static Color ja DMX-512
Valguse nurk: 60°
Sisseehitatud preset värvid ja programmid
Flicker Free (virvendusteta) valgus kaameratega jäädvustamiseks
Energiatarve: 430W (maksimaalne)
PowerCon AC IN/OUT - mitme Dotz Matrix'i ühendamiseks (5x Dotz Matrix @ 120V; 9 Dotz Matrix @ 230V - 1x 20 amp circuit)
Mõõtmed: 34,5 x 38,7 x 18,4 cm
Kaal: 8,3 kg
Pakend sisaldab:
ADJ Dotz Matrix 4x4 COB LED paneel 1 tk
Ask from Sales Specialists for more information about this product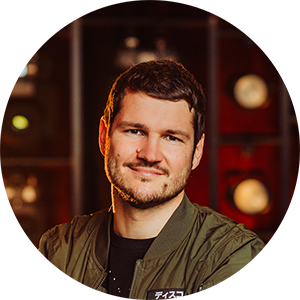 progear@progear.ee
+372 6728 280