Progear on turvaline ostukoht internetis
Turvaline ostukoht on E-kaubanduse Liidu poolt väljastatav usaldusmärgis Eesti e-poodidele. Usaldusmärgisega e-poodidest ostmine on tarbija jaoks turvaline, sest e-poe müügitingimused vastavad seaduses kehtestatud nõuetele ning nende tegevust monitooritakse liidu poolt järjepidevalt.
Loe lähemalt siit
All Estonian citizens or people with valid residence and work permit, can apply for installed payments through our partners: Inbank, LHV Hire-purchase, Holm Pank Liisi Hire-purchase. More info here: https://www.progear.eu/payment-methods/
If for some reason the goods purchased from the e-shop are not suitable for you, you can return the product(s) within 14 days, before taking it into use. We will refund the purchase amount immediately, but not later than within 14 days (in accordance to e-shop General Terms and Conditions of Sale, Section 4.).
In order to return a product, please complete our return form or send a withdrawal application in free form to the e-mail address progear@progear.ee. Product has to be returned or send back to Progear Showroom at Artelli 19, 10621, Tallinn, EE.
‌ADJ Pocket Pro
Pocket Pro
The new Pocket Pro is truly a transformed fixture from the base up. We listened to what customers wanted in a compact and affordable Spot moving head. On the top of the head is a manual focusing wheel that allows users easy and precise focusing of the GOBOs so they look crisp in a variety of applications. We set out to find the perfect solution to make the Pocket Pro brighter than its predecessor. We found a new LED source that would produce the output and punch needed in most smaller venues. We've powered the Pocket Pro with a mighty 25W LED engine with crisp optics. Like the Focus Spot Series, the Pocket Pro is designed with the EZ OPEN cover giving full access to the GOBO Wheel. Its compact size and light weight make it ideal for mobile entertainers, small club, and bars, roller rinks, bowling centers or perfect for events and custom GOBO projection in a lounge or retail environment.
We included a locking powerCon for power, so you never need to worry about vibration or not having a secure AC connection. This fixture features seven colors plus white and 7 replaceable GOBOs (plus 4 additional GOBOs included in the box). The GOBOs and colors are on separate wheels. These features are not found in moving heads of this class.
Control methods include: Sound active with 4 built-in shows, a DMX controller to create your own light shows,Airstream DMX Bridge, or myDMX control software.
Spetsifikatsioonid:
High output mini Moving Head with a bright white 25W LED source

7 Colors + white

7 replaceable gobos + spot

Includes kit of 4 additional GOBOs

Separate color & gobo wheels

Manual focus

3 Operational modes: DMX, Sound Active & Internal Show control modes

2 DMX channel modes: 11 & 13 Channel modes

4 Built-in shows

Gobo Shake effect

Gobo scroll mode

Beam Angle: 15-degrees

540° pan / 230° tilt (16-bit)

Pan /Tilt Inversion mode

5 selectable Dim Curves (Standard, Stage, TV, Architectural & Theatre)

Shutter: Pulse effect; random strobe slow to fast

Dimming: 0% - 100%

Fan Cooled

Omega bracket included

Linkable: DMX via 3-pin XLR cable

GOBO size: 18.4 mm (13mm viewable)

Optional ADJ UC IR Compatible (Not Included) and Airstream IR Compatible (transmitter Not included)

Power consumption: 53W

Multi-voltage Operation: AC 100 - 240V, 50/60Hz

LED Source: 25W White LED source (Rated at approximately 50,000 hrs)

Mõõtmed: 162 x 200 x 287mm

Kaal: 3.6 kgs
Pakend sisaldab:
‌ADJ Pocket Pro




Omega kinnitusklamber 1 tk



Ask from Sales Specialists for more information about this product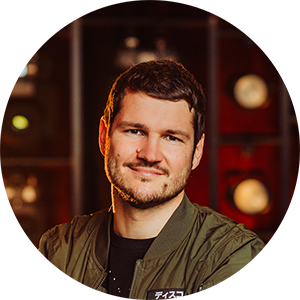 progear@progear.ee
+372 6728 280