Progear on turvaline ostukoht internetis
Turvaline ostukoht on E-kaubanduse Liidu poolt väljastatav usaldusmärgis Eesti e-poodidele. Usaldusmärgisega e-poodidest ostmine on tarbija jaoks turvaline, sest e-poe müügitingimused vastavad seaduses kehtestatud nõuetele ning nende tegevust monitooritakse liidu poolt järjepidevalt.
Loe lähemalt siit
All Estonian citizens or people with valid residence and work permit, can apply for installed payments through our partners: Inbank, LHV Hire-purchase, Holm Pank Liisi Hire-purchase. More info here: https://www.progear.eu/payment-methods/
If for some reason the goods purchased from the e-shop are not suitable for you, you can return the product(s) within 14 days, before taking it into use. We will refund the purchase amount immediately, but not later than within 14 days (in accordance to e-shop General Terms and Conditions of Sale, Section 4.).
In order to return a product, please complete our return form or send a withdrawal application in free form to the e-mail address progear@progear.ee. Product has to be returned or send back to Progear Showroom at Artelli 19, 10621, Tallinn, EE.
American DJ UV FLOOD 36 ultraviolett LED valgusti
American DJ UV FLOOD 36 on hea katvusega ultraviolettkiirgust (UV) tootev valgusti. Valgustil on 3 seadet: Sound Active, dimmer mode ja DMX controlled. Valgusallikas: 12 x 3W UV LED-id. Valgusnurk: 57°. Valgusti võimaldab DMX ühendust ja valikulist Dotz Par RF puldiga (müügil eraldi) ühendust.
Spetsifikatsioonid:
12 x 3W UV LEDs (Rated at approximately 50,000 hours)
3 Operational Modes: Sound Active, Dimmer Mode, and DMX Controlled
Beam Angle: 57-Degrees
Wavelength: 395-400nm
3 DMX Modes: 1/2/3
3-Pin DMX In / Out DMX Connections
Electronic Dimming 0-100%
Strobe Effect
Strobe Rate: Adjustable
Sound Active: Yes
Compatible with the Dotz Par RF (included)
Power Connection:IEC AC In/Out
Input Voltage:AC 100V-240V 50/60Hz
Power Consumption:35W (Full on)
Power Link26 @ 120V / 57 @ 240V
Mõõtmed: 30,0 x 23,5 x 11,5 cm
Kaal: 2.2 kg
Ask from Sales Specialists for more information about this product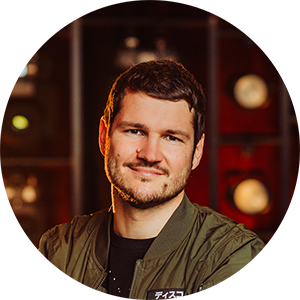 progear@progear.ee
+372 6728 280