€1,708.70
€1,423.92
€2,441.00
-732,30€You save 30%
Progear on turvaline ostukoht internetis
Turvaline ostukoht on E-kaubanduse Liidu poolt väljastatav usaldusmärgis Eesti e-poodidele. Usaldusmärgisega e-poodidest ostmine on tarbija jaoks turvaline, sest e-poe müügitingimused vastavad seaduses kehtestatud nõuetele ning nende tegevust monitooritakse liidu poolt järjepidevalt.
Loe lähemalt siit
All Estonian citizens or people with valid residence and work permit, can apply for installed payments through our partners: Inbank, LHV Hire-purchase, Holm Pank Liisi Hire-purchase. More info here: https://www.progear.eu/payment-methods/
If for some reason the goods purchased from the e-shop are not suitable for you, you can return the product(s) within 14 days, before taking it into use. We will refund the purchase amount immediately, but not later than within 14 days (in accordance to e-shop General Terms and Conditions of Sale, Section 4.).
In order to return a product, please complete our return form or send a withdrawal application in free form to the e-mail address progear@progear.ee. Product has to be returned or send back to Progear Showroom at Artelli 19, 10621, Tallinn, EE.
‌ADJ Vizi CMY 16RX 330W Philips MSD liikuvpea
Vizi CMY 16RX
A true Spot/Beam/Wash hybrid Moving Head fixture, the ADJ Vizi CMY 16RX features dual Prism Layering, GOBO Morphing of dual gobo wheels, motorized zoom and motorized focus. Other professional features include: Frost filter to turn the hard edge beam to a wash, 5 & 16-facet rotating prisms, stepper motors for quick, precise movement. the Vizi CMY 16RX offers a CMY color mixing module so designers can custom make colors to create a one-of-a-kind lightshow.
The Vizi CMY 16RX Moving Head fixture is powered by the revolutionary Philips® Platinum 16R discharge lamp technology (8000˚K, 1,500 hr). The powerful Platinum 16R has an output comparable to a 575W fixture. It also offers a flat, even spot field and even more saturation of colors. The Vizi Hybrid 16RX is much faster than previous ADJ moving heads because it is much lighter in weight and more compact than other moving heads in its class.
Spetsifikatsioonid:
Optical
Light Source: 330W Philips Platinum 16R MSD

Color Temperature: 8000 K

Life Expectancy: 1,500 Hrs

Beam Angle: 2.3 ~ 10-degrees (Beam mode); 5 ~ 22-degrees (Spot mode); 22 ~ 63-degrees (Wash mode)

Zoom Range: 6 ~ 22-degrees
Full CMY Color Mixing

Additional Color wheel with 9 colors plus white

Gobos: 2 separate wheels - Wheel 1: 15 static GOBOs plus spot, Wheel 2: 9 rotating, replaceable GOBOs

Dimming: mechanical 0%- 100%

Shutter: motorized

Zoom: motorized

Focus: motorized

Frost: frost filter + wash effect

Prism: 5-facet linear & 16-facet circular w/ macros, rotating & layering

Strobe/Shutter: Strobe Rate: 0.3-7HZ

DB Rating @ 1Meter: Front: 54; Back: 54.7; Left: 53; Right: 53; Top: 55.2
Connections
Power Input: powerCON

Data: 3 & 5-pin DMX
Control
Control Protocol: DMX 512

2 DMX Channel Modes: 23 or 25 channels On Board: 4-Button LCD DMX display
Electrical
Power Consumption: 515W

Power draw @120V: 5.2 amps

Power draw @ 220V: 2.44 amps

Multi-voltage: 100-240V, 50/60Hz
Mõõtmed: 639x413x326mm

Kaal: 23.2 kg
Pakend sisaldab:
‌ADJ Vizi CMY 16RX 330W Philips MSD liikuvpea 1 tk



Omega kinnitusklambrid 2 tk

PowerCON kaabel 1 tk
Ask from Sales Specialist for more information about this product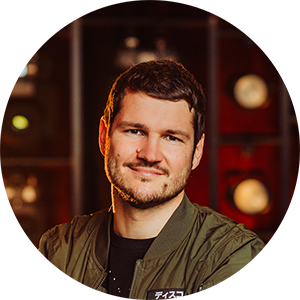 Mikk Saar
mikk@progear.ee
+372 6728 280