Progear on turvaline ostukoht internetis
Turvaline ostukoht on E-kaubanduse Liidu poolt väljastatav usaldusmärgis Eesti e-poodidele. Usaldusmärgisega e-poodidest ostmine on tarbija jaoks turvaline, sest e-poe müügitingimused vastavad seaduses kehtestatud nõuetele ning nende tegevust monitooritakse liidu poolt järjepidevalt.
Loe lähemalt siit
All Estonian citizens or people with valid residence and work permit, can apply for installed payments through our partners: Inbank, LHV Hire-purchase, Holm Pank Liisi Hire-purchase. More info here: https://www.progear.eu/payment-methods/
If for some reason the goods purchased from the e-shop are not suitable for you, you can return the product(s) within 14 days, before taking it into use. We will refund the purchase amount immediately, but not later than within 14 days (in accordance to e-shop General Terms and Conditions of Sale, Section 4.).
In order to return a product, please complete our return form or send a withdrawal application in free form to the e-mail address progear@progear.ee. Product has to be returned or send back to Progear Showroom at Artelli 19, 10621, Tallinn, EE.
American Audio Media Operator BT meediamängija
American Audio Media Operator BT on statsionaarsetele installatsioonidele (restoranid, kohvikud, fitness stuudiod ja sarnased asutused) loodud MP3/Bluetooth meediamängija. Samuti on meediamängija sobilik ka mobiilseks kasutamiseks ning toetab digitaalset esitust SD/SDHC mälukaardilt (kuni 32GB) või USB mälupulgalt/kettalt. Lisaks on meediamängijal XLR / ¼" combo mikrofoni sisend.
American Audio Media Operator BT
The American Audio, Media Operator BT is a fast, simple and reliable all-in-one MP3/Bluetooth media player designed for permanent installations where easy control of music is a must (ie. restaurants, fitness studios, retail locations, etc.) and great for mobile entertainers as well. The Media Operator BT offers digital playback from SD cards or USB sticks/drives.
The Media Operator BT includes full MP3 playback control as well as a microphone input (XLR / ¼" combo), master volume control and 3x line output options. Plug the unit directly into powered speakers, an amplifier or secondary mixer through the balanced XLR, ¼" or stereo RCA outputs.
Spetsifikatsioonid:
SD Card* / USB 2.0 / Bluetooth full functioning MP3 Player
Track Time Display
Track Search Buttons
Easy-to-use
Bright LCD Display
Reads SD/SDHC cards up to 32GB
Up to 1000 MP3 songs on a 1G SD Card** (MP3 recorded at 128bit rate**)
4x RCA line Inputs and 1x 35mm Auxiliary Jack Input
1x RCA, 1x L/R Unbalanced ¼" Jack, 1x L/R Balanced XLR Outputs
Master music output volume control
Individual EQ Treble / EQ Bass control for Music
Combo Mic input: ¼" jack and XLR
Master mic output volume control
Individual EQ Treble / EQ Bass control for Mic
Voltage Selector Switch: 115V or 230V 50/60Hz
Mõõtmed: 48,3 x 19,3 x 4,4 cm (1 rack mõõdus)
Kaal: 1.7 kg
*SD Card is not Included
**Capacity may vary
Ask from Sales Specialists for more information about this product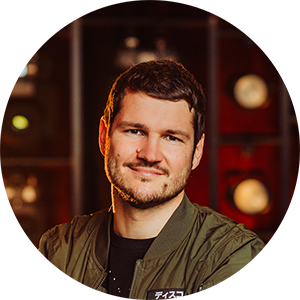 progear@progear.ee
+372 6728 280