Progear on turvaline ostukoht internetis
Turvaline ostukoht on E-kaubanduse Liidu poolt väljastatav usaldusmärgis Eesti e-poodidele. Usaldusmärgisega e-poodidest ostmine on tarbija jaoks turvaline, sest e-poe müügitingimused vastavad seaduses kehtestatud nõuetele ning nende tegevust monitooritakse liidu poolt järjepidevalt.
Loe lähemalt siit
All Estonian citizens or people with valid residence and work permit, can apply for installed payments through our partners: Inbank, LHV Hire-purchase, Holm Pank Liisi Hire-purchase. More info here: https://www.progear.eu/payment-methods/
If for some reason the goods purchased from the e-shop are not suitable for you, you can return the product(s) within 14 days, before taking it into use. We will refund the purchase amount immediately, but not later than within 14 days (in accordance to e-shop General Terms and Conditions of Sale, Section 4.).
In order to return a product, please complete our return form or send a withdrawal application in free form to the e-mail address progear@progear.ee. Product has to be returned or send back to Progear Showroom at Artelli 19, 10621, Tallinn, EE.
Compact control powerhouse

The chameleon controller and sequencer that provides nearly endless possibilities. With a compact format, it is the perfect companion on the road or in the studio.
Software not included
What is BeatStep?
BeatStep was designed to give you the control you need, whether you're working with your favorite DAW or loop triggering software, VST instrument or effect, drum software, DJ app, MIDI synth or even analog gear with CV/Gate inputs. The possibilities are nearly endless. BeatStep fulfills multiple requirements for a wide variety of musicians. It's truly a chameleon, ready and able to become many things to many people. No other compact pad controller on the market offers this level of control plus a step sequencer at such an amazing price.
Play with any drum software
BeatStep's 16 pads are both pressure- and velocity-sensitive, which means they are able to capture the nuances of your performance. BeatStep is the perfect control surface for producers and percussionists using iPads® or software instruments such as BFD, Kontakt, Live's Drum Rack, EZ Drummer, Addictive Drums, Geist or Reason's Kong.
Sequence Analog and Software synthesizers
BeatStep goes way beyond the typical pad controller by doubling as a step sequencer. This opens up a new world for anyone who uses MIDI modules, CV/Gate synths like the MiniBrute or MicroBrute, or plug-ins on their computer via USB. While a sequence is playing you can switch to Controller mode and use the pads and knobs to enable and disable effects, tweak filters, alter attack and decay times on plug-ins, etc. BeatStep will bring your ideas to life and enhance your live performances in an unlimited number of ways.
Enhance your live performances and DJ sets
Whether you use Ableton Live, Traktor, Serato or any other DJ/clip playback software, the BeatStep pads are perfect for launching samples or enabling effects. The 16 encoders give you lots of mapping options for EQs, filters, delays and other performance effects. BeatStep makes a stylish and portable companion to your other DJ control surfaces.
Control your MIDI-compatible gear
BeatStep is the perfect solution for stage performers looking for a way to send MIDI messages and control changes to their hardware and workstations. Thanks to the included MIDI Control Center software, mapping BeatStep to your needs becomes a breeze.
Features
16 backlit pads
Red = Control mode
Blue = SEQ mode
Velocity- and pressure-sensitive
16 assignable encoders with 2 modes
Transport controls
Send MIDI clock with Start/Stop (internal sync)
Send MMC Play and Stop messages
Data Encoder
Volume MIDI CC#7 – Control Mode
Rate – in Sequence mode
Sequence Transpose – SHIFT + Data Encoder
Kensington Lock port
16 user presets
Multiple pad modes
Note data
MIDI CC data
Program Change with Bank Select
Step Sequencer
16 user step sequences
Playback modes (Forward; Reverse; Alternate; Random)
Time divisions 1/4, 1/8, 1/16, 1/32
Internal or External Sync
Direct MIDI channel selection
Pattern Length = 1-16 steps
Sysex functions (Swing 50% - 75%; Gate Time; Legato playback modes; User Scale setting)
Connectivity
Mini USB (use as DC in for standalone operation)
3.5mm MIDI output
3.5mm CV & Gate outputs
Specsifications:
Connection: USB
Dimensions: 32,4 x 12,7 x 1,6 cm
Weight: 1 kg
System requirements:

Windows: 7/8, PC/Windows: 2 GB RAM; 2 GHz CPU (multiple core required), 2GB free hard disk space
Mac OS X: Mac OS X 10.7 or higher, Mac (Intel only) : 2 GB RAM; 2 GHz CPU (multiple core required), 2GB free hard disk space
Package includes:
Arturia BEATSTEP compact MIDI/USB controller x1

Ask from Sales Specialists for more information about this product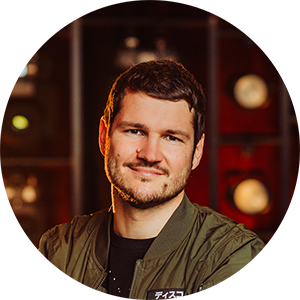 progear@progear.ee
+372 6728 280