Progear on turvaline ostukoht internetis
Turvaline ostukoht on E-kaubanduse Liidu poolt väljastatav usaldusmärgis Eesti e-poodidele. Usaldusmärgisega e-poodidest ostmine on tarbija jaoks turvaline, sest e-poe müügitingimused vastavad seaduses kehtestatud nõuetele ning nende tegevust monitooritakse liidu poolt järjepidevalt.
Loe lähemalt siit
All Estonian citizens or people with valid residence and work permit, can apply for installed payments through our partners: Inbank, LHV Hire-purchase, Holm Pank Liisi Hire-purchase. More info here: https://www.progear.eu/payment-methods/
If for some reason the goods purchased from the e-shop are not suitable for you, you can return the product(s) within 14 days, before taking it into use. We will refund the purchase amount immediately, but not later than within 14 days (in accordance to e-shop General Terms and Conditions of Sale, Section 4.).
In order to return a product, please complete our return form or send a withdrawal application in free form to the e-mail address progear@progear.ee. Product has to be returned or send back to Progear Showroom at Artelli 19, 10621, Tallinn, EE.
KeyLab Essential 49 Black Edition

Total Streamlined Control For Those In Tune With The Dark Side
When creativity strikes, you need to the right tool to capture that precious, fleeting moment. KeyLab Essential Black Edition is a powerful MIDI controller keyboard that puts everything you need at your fingertips. Featuring a beautifully playable keybed, dedicated DAW controls, rotary knobs, faders, performance pads, and an incredible suite of music software, you can make the most of every spark of inspiration.
Every artist knows the importance of starting with a white, toned, or black canvas. The tools remain the same, yet your technique and imagination will work in different ways. The same is true for this gorgeous limited edition black KeyLab Essential. It still gives you hands-on DAW control, an inspiring synth-action keybed, rotary knobs, performance pads, and faders as its white counterpart, but how will this sleek new look compliment your fiendish creativity?
KeyLab Essential Black lets you play and create music instinctively. It won't force you to break your habits or abandon your tried and tested methods. This controller keyboard simply gives you a helping hand, letting you realize your full potential in the studio. The DAW-controlling MCU/HUI protocols let it work in practically any recording environment, letting you focus on what you're good at.
Its faders, knobs and DAW Command Center will automatically associate with the most important functions of your DAW, while its ultra-convenient memory slots will extend its capability to your favorite software instrument, whether they are Arturia's own, or another great manufacturer. KeyLab Essential is here to tear down walls, not build them up.
The perfect shadowy companion for the studio, KeyLab Essential also opens up exciting new avenues for performance on stage. Its RGB backlit pads and info screen are easily seen under stage lights, and its wealth of performance features like transpose, chord mode, and customizable user maps make inspiring, creative performance a breeze. Its wealth of knobs and faders also make easy work of live-tweaking your parameters and synth sounds.
An amazing addition to any creative setup, from the professional to the aspiring amateur, KeyLab Essential Black Edition comes with an amazing suite of software that will enrich your music and give you a lifetime of inspiration. Arturia's own Analog Lab 3 gives you instant access to over 6,500 legendary synth and keyboard sounds from its acclaimed, award-winning V Collection, while UVI Grand Piano Model D puts a sumptuous sampled Steinway at your beck and call.
KeyLab Essential Black Edition also comes fully loaded with Ableton Live Lite, so even if you don't have a DAW, you can start recording, mixing, editing, and releasing your tracks straight out of the box.
Analog Lab
Your very own vintage keyboard collection.
Analog Lab gives you access to thousands of the best sounds from our award-winning V Collection, and gives an amazing introduction to our whole software instrument catalog. Featuring 17 iconic instruments, including analog synths, revolutionary digital workstations, organs, string machines and pianos, all pristinely recreated using Arturia's exclusive True Analog Emulation® technology.
Ableton Live Lite
An introduction to one of the most intuitive, popular production platforms around.
New users and seasoned pros alike love working with Ableton Live Lite. Featuring an innovative twin workflow, time stretching and pitch shifting functions, as well as numerous studio quality effects, you'll be releasing professional quality tracks in no time.
Grand Piano Model D
An essential instrument for any songwriter's sound palette.
Steinway pianos are found in only the very best concert halls and recording studios. Thanks to KeyLab Essential, you can have one in your living room. The UVI Grand Piano Model D puts the sound of the famous Steinway Model D grand piano at your fingertips, sampled in exquisite detail, and ready to play.
Main Features
Software Specifications:
Includes Analog Lab software with 6000 synth sounds
Includes Ableton Live Lite
Includes UVI Grand Piano model D
Hardware Specifications:
49 keys with velocity
Controllers: 1 clickable encoder, 9 encoders, 9 30mm faders, 6 transport switches, 4 command switches, 1 modulation wheel, 1 pitch bend wheel, 8 touch and pressure-sensitive pads
Connectivity: MIDI out, USB, Sustain pedal
Functions as a universal MIDI controller
Twin-line LCD screen
MCU/HUI control compatibility
Chord Play mode
Perfect Analog Lab integration:
Select sounds, browse presets, switch parts, smart-assigned controls.
Standalone or plug-in operation: VST, VST3, AU, AAX.
Over 6,000 TAE® powered preset sounds from Arturia's award-winning V Collection
Ableton Live 9 Lite - record, layer, and edit your sounds to create a finished song.
UVI Grand Piano Model D - Sample-based software recreation of Steinway classic.
Compatible with all major Digital Audio Workstation: Pro Tools, Logic Pro X, FL Studio, Bitwig, Cubase, Ableton Live, Digital Performer, Studio One *
* All product names, trademarks and registered trademarks are property of their respective owners.
Dimensions: 784 x 248 x 76mm
Weight 3 kg
Software requirements:
Analog Lab
Windows: Win 7+ PC: 4 GB RAM; 2 GHz CPU. 2GB free hard disk space
Apple: 10.10+: 4 GB RAM; 2 GHz CPU. 2GB free hard disk space
Works in Standalone, VST 2.4 (32-bit and 64-bit), VST 3 (32-bit and 64-bit), AAX (32 bits with PT 10.3.8, 64 bits with PT 11), Audio Unit (32-bit and 64-bit).
Ableton Live Lite
Windows: Win 7+ PC: 4 GB RAM; 2 GHz CPU. 3GB free hard disk space, 1024x768 display, DVD drive or broadband internet connection for installation
Apple: 10.8+: 4 GB RAM; 2 GHz CPU. 3GB free hard disk space, 1024x768 display, DVD drive or broadband internet connection for installation
UVI Grand Piano Model D
Windows: Win 7+ PC: 4 GB RAM; 2 GHz CPU. 3GB free hard disk space
Apple: 10.7+: 4 GB RAM; 2 GHz CPU. 3GB free hard disk space
Works in Standalone, VST, AAX, Audio Unit
Package includes:
‌Arturia KeyLab Essential 49 Black MIDI controller keyboard, black 1 tk
Ask from Sales Specialist for more information about this product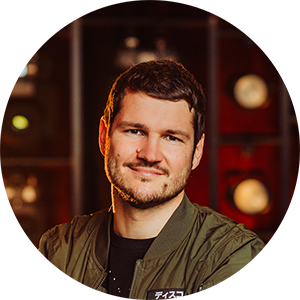 Mikk Saar
mikk@progear.ee
+372 6728 280