Progear on turvaline ostukoht internetis
Turvaline ostukoht on E-kaubanduse Liidu poolt väljastatav usaldusmärgis Eesti e-poodidele. Usaldusmärgisega e-poodidest ostmine on tarbija jaoks turvaline, sest e-poe müügitingimused vastavad seaduses kehtestatud nõuetele ning nende tegevust monitooritakse liidu poolt järjepidevalt.
Loe lähemalt siit
All Estonian citizens or people with valid residence and work permit, can apply for installed payments through our partners: Inbank, LHV Hire-purchase, Holm Pank Liisi Hire-purchase. More info here: https://www.progear.eu/payment-methods/
If for some reason the goods purchased from the e-shop are not suitable for you, you can return the product(s) within 14 days, before taking it into use. We will refund the purchase amount immediately, but not later than within 14 days (in accordance to e-shop General Terms and Conditions of Sale, Section 4.).
In order to return a product, please complete our return form or send a withdrawal application in free form to the e-mail address progear@progear.ee. Product has to be returned or send back to Progear Showroom at Artelli 19, 10621, Tallinn, EE.
Audac BASO10 Compact 10" bass reflex cabinet 225W RMS Black subwoofer
Audac BASO10 on Baso seeria 10" passiivne subwoofer, mis pakub kvaliteetset heli madalatel helisagedustel vahemikus (±3 dB) 54 Hz - 1.2 kHz. BASO10 subwoofer on võimas ja kompaktne heli laiendus baaridessse ja pubidessse, samuti väiksemate mõõtmetega ööklubidesse ning teistesse aplikatsioonidesse. Subwoofer sisaldab 15 mm vineerist valmistatud konstruktsiooni, kahte Speakon ühendust, terasest iluvõre ning mõlemal küljel 3 x M6 kinnitusklambri paigalduskohta. RMS võimsus: 225 W. Mõõtmed: 320 x 380 x 380 mm. Värvus: Must.
Compact 10" bass reflex cabinet 225W RMS
The BASO cabinets are universally useable passive bass cabinets. Their bass reflex design is engineered to be as compact as possible while giving the maximum performance in terms of sound quality and pressure. Their enclosures are crafted out of sturdy high-quality plywood while their elegant design enables them to be placed in any environment. The BASO10 is loaded with a 10" high-performance woofer with an RMS power rating of 225 Watt and maximum power of 450 Watt. The strength of this loudspeaker originates from a four layer wounded 1.5" voice coil in combination with an over-sized ferrite type magnet which provides an unusual high force factor. In combination with the low-loss suspension, this results in a linear behaviour with high efficiency and extremely wide frequency range.
These carefully selected high-grade materials in collaboration with accurate acoustical craftmanship results in a deep and true to nature reproduction of bass. The highly-efficient design results in a sensitivity of 96 dB with capability of continuous sound pressure production up to 120 dB. The frequency response ranges from 54 Hz up to 1.2 kHz while going down to 38 Hz at -10 dB. Besides these acoustical aspects, a lot of attention has been paid to all other aspects making it as versatile as possible. The enclosure is compact designed without any sacrifice to robustness due to the 15 mm high-quality plywood material finished with structured coating. Connections are made using two speakon compatible connectors located in a recessed connector dish, allowing link-through to other cabinets. This also allows close placement to any wall or corner.
Highlights
Compact & flexible design
High performance 10" driver
450 Watt program power
120 dB of Max. SPL
54 Hz - 1.2 kHz freq response
Flat and wide frequency range
15 mm plywood construction
Recessed connector dish
Spetsifikatsioonid:
Tüüp: 10" Bass reflex cabinet
Maksimaalne võimsus: 450 W
RMS võimsus: 225 W
Takistus: 8 Ohm
Tundlikkus (1W/1m): 96 dB
Maksimaalne helirõhk (Max W/1m): 120 dB
Helisagedus (±3 dB): 54 Hz - 1.2 kHz
Helisagedus (-10 dB): 38 Hz - 2 kHz
Bass reflex tuning frequency 50 Hz
Element: 10" ferrite with low-loss suspension ja 1.5" 4-layer wounded voice coil
Ühendus: 2 x Speakon compatible connector in recessed connector dish (linkthrough)
Konstruktsioon: 15 mm plywood with structured coating
Grill type: Perforated steel grill (18 gauge)
Mõõtmed: 320 x 380 x 380 mm
Kaal: 10 kg
Mounting &handling
Rigging points 3 x M6 mounting bracket installation holes on both sides
Pakend sisaldab:
Audac BASO10 Compact 10" bass reflex cabinet 225W RMS Black subwoofer 1 tk
Ask from Sales Specialists for more information about this product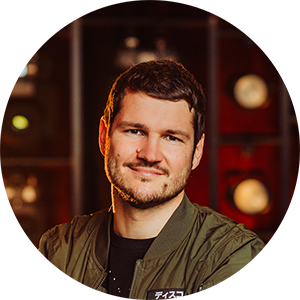 progear@progear.ee
+372 6728 280