Progear on turvaline ostukoht internetis
Turvaline ostukoht on E-kaubanduse Liidu poolt väljastatav usaldusmärgis Eesti e-poodidele. Usaldusmärgisega e-poodidest ostmine on tarbija jaoks turvaline, sest e-poe müügitingimused vastavad seaduses kehtestatud nõuetele ning nende tegevust monitooritakse liidu poolt järjepidevalt.
Loe lähemalt siit
All Estonian citizens or people with valid residence and work permit, can apply for installed payments through our partners: Inbank, LHV Hire-purchase, Holm Pank Liisi Hire-purchase. More info here: https://www.progear.eu/payment-methods/
If for some reason the goods purchased from the e-shop are not suitable for you, you can return the product(s) within 14 days, before taking it into use. We will refund the purchase amount immediately, but not later than within 14 days (in accordance to e-shop General Terms and Conditions of Sale, Section 4.).
In order to return a product, please complete our return form or send a withdrawal application in free form to the e-mail address progear@progear.ee. Product has to be returned or send back to Progear Showroom at Artelli 19, 10621, Tallinn, EE.
Audac CAP412 nelja kanaliga 4 x 120W taustheli võimendi
Audac CAP412 on professionaalne CAP seeria taustheli võimendi, mis on loodud kasutamiseks mitmetsoonilistes aplikatsioonides kontorites, jaamades ning mitmetes teistes avalikes ruumides. Võimendi on hea lahendus kasutamiseks nii 100 V, 70 V ning 4 Ohm aplikatsioonides. CAP412 taustheli võimendi sisaldab nelja eraldi seisvat 100V väljundit, "High-pass filter" lülitit, "Gain" funktsiooni igal kanalil ning palju muud. Lisaks on võimendi 19" (2HE) racki mõõdus ning sisaldab ventilaatorjahutust, kaitsmaks seadme osi ülekuumenemise eest. Kaasas 4x 4-Pin Terminal block Output klemmliist. RMS võimsus: 4 x 120W. Helisagedus: 50 Hz - 22 kHz.
Quad Channel 100V Power Amplifier 4 X 120W
The CAP412 is a professional four channel 100V power amplifier which is capable of providing 120 Watt to each of the four separate output channels. This creates a great flexibility and new possibilities for installed Multi-Zone audio distribution systems. It is designed as a no-nonsense amplifier with only the necessary controls and connections, which creates great simplicity in use and installation. Every output channel contains different power taps to be used in 100 Volt, 70 Volt and even 4 Ohm low impedance applications, and the input signal connections are performed using balanced XLR connectors, allowing link through to other amplifiers.
Besides all the desired connection possibilities, the CAP412 also offers a gain control potentiometer and a high-pass filter switch (400Hz) on the back of the unit. A built-in multipurpose protection circuit protects against DC malfunction, short circuit, overheating, overload, and limits the signal when necessary. This all is built into a double rack space, steel 19" housing.
Features
4 x 100 Volt outputs
120 Watt output power
100V, 70V and 4 Ohm outputs
Class-D Amplifier Technology
XLR Signal Linkthrough
Advanced Protection circuit
Temperature controlled fan
High pass filter switch & signal limiter
19" Mounting device (2 HE)
Spetsifikatsioonid:
RMS võimsus: 4 x 120 W
Helisagedus: 50 Hz - 22 kHz
Singaali ja müra suhe: > 100 dB
THD+N by 1 kHz (1/2 Rated Power) :< 0.3%
Crosstalk: < 80 dB
Technology: Class-D
Power supply: Switching mode
Power supply range: 100 ~ 240 V AC / 50 ~ 60 Hz
Input Sensitivity: -0.5 dB ~ 10.5 dB
Input Impedance: 10 k Ohm balanced
Output Voltage / Impedance:
100 V (83 Ohm)
70 V (42 Ohm)
4 Ohm
Common mode rejection ratio: 70 dB
Protection
DC Short-circuit
Over heating
Over load
Signal limiting
Cooling system: Temperature controlled FAN
Operating temperature: 0° ~ 40° at 95% Humidity
Connectors
Input
Female XLR with Male Linkthrough
Output
4-Pin Terminal block (5.08 mm pitch)
Mounting: 19"
Unit height: 2 HE
Konstruktsioon: Teras
Värvus: Must
Mõõtmed: 482 x 88 x 420 mm
Kaal: 14.8 kg
Pakend sisaldab:
Audac CAP412 nelja kanaliga 4 x 120W taustheli võimendi 1 tk
4 x 4-Pin Terminal block Output klemmliist 1 tk
Ask from Sales Specialists for more information about this product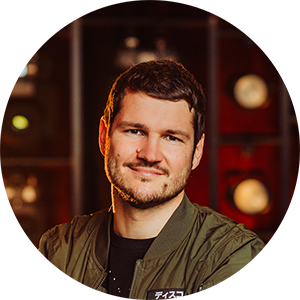 progear@progear.ee
+372 6728 280