Available immediately
Shipping 1-2 Business Days
Progear on turvaline ostukoht internetis
Turvaline ostukoht on E-kaubanduse Liidu poolt väljastatav usaldusmärgis Eesti e-poodidele. Usaldusmärgisega e-poodidest ostmine on tarbija jaoks turvaline, sest e-poe müügitingimused vastavad seaduses kehtestatud nõuetele ning nende tegevust monitooritakse liidu poolt järjepidevalt.
Loe lähemalt siit
All Estonian citizens or people with valid residence and work permit, can apply for installed payments through our partners: Inbank, LHV Hire-purchase, Holm Pank Liisi Hire-purchase. More info here: https://www.progear.eu/payment-methods/
If for some reason the goods purchased from the e-shop are not suitable for you, you can return the product(s) within 14 days, before taking it into use. We will refund the purchase amount immediately, but not later than within 14 days (in accordance to e-shop General Terms and Conditions of Sale, Section 4.).
In order to return a product, please complete our return form or send a withdrawal application in free form to the e-mail address progear@progear.ee. Product has to be returned or send back to Progear Showroom at Artelli 19, 10621, Tallinn, EE.
Audac CS85 24W/100V Black 2-ribaline laekõlar must
Audac CS85 on CS seeria kvaliteetne 2-ribaline laekõlar, mis sisaldab 8" driver'it ja 1" tweeter'it, kvaliteetseid Fast-con™ ühendusi ja värvitavat alumiinium iluvõre. Audac CS85 laekõlar sobib hästi installatsioonidesse, kus kõlarid peavad jääma märkamatuks või peidetuks. CS seeria laekõlarid on paigaldatavad restoranidesse, baaridesse, kontoritesse ning paljudesse teistesse ruumidesse. Maksimaalne helirõhk: 112 dB. Maksimaalne võimsus: 80W.
Quick Fit 2-Way Ceiling Speaker 24W/100V
The CS series are elegant ceiling loudspeakers, designed for use in any possible application where is need for a sound system without obvious speakers. They are made of high quality components, to ensure a beautiful warm sound reproduction of music and speech. Furthermore, they all have an integrated 100V line transformer with several power tappings, whereby they can be used in standard low impedance Hi-Fi or larger 100V PA systems.
The cone is moisture-proof treated, so they can be used in damp rooms and outside applications, the grill and housing can also be painted to integrate seamlessly into your interior. The CS85 is a 2-way extremely high quality loudspeaker with a 8" driver for the low frequencies, and 1" coaxial tweeter mounted in the centre. It is capable of producing up to 40W RMS, with a maximum of 80W. It ensures a brilliant reproduction of all kinds of music, and is fitted with a 100V line transformer. There are different power taps available for 24W, 12W and 6W at 100V.
Features
High-quality ceiling loudspeaker
8" 2-way driver
Fast-con™ connections
100V multitap transformer & 8 Ohm bypass
Moisture proof cone treatment
Aluminium front grill
Wide 130° conical coverage
Quick-fit installation system
Paintable to blend-in
Spetsifikatsioonid:
Tundlikkus (1W / 1m): 94 dB
Helisagedus (±3 dB): 40Hz - 20kHz
Built-in depth: 87mm
Max Power: 80 W
Maksimaalne helirõhk: 112 dB
Power taps: 24 W / 12 W / 6 W
RMS võimsus: 40 W
Mõõtmed: 275 x 90 mm
Kaal: 2 kg
Pakend sisaldab:
Audac CS85 24W/100V Black 2-ribaline laekõlar must 1 tk
Cut-out template šabloon 1 tk
Foam inlay 1 tk
Ask from Sales Specialists for more information about this product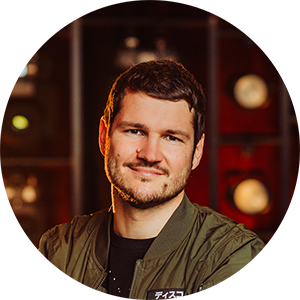 progear@progear.ee
+372 6728 280