Progear on turvaline ostukoht internetis
Turvaline ostukoht on E-kaubanduse Liidu poolt väljastatav usaldusmärgis Eesti e-poodidele. Usaldusmärgisega e-poodidest ostmine on tarbija jaoks turvaline, sest e-poe müügitingimused vastavad seaduses kehtestatud nõuetele ning nende tegevust monitooritakse liidu poolt järjepidevalt.
Loe lähemalt siit
All Estonian citizens or people with valid residence and work permit, can apply for installed payments through our partners: Inbank, LHV Hire-purchase, Holm Pank Liisi Hire-purchase. More info here: https://www.progear.eu/payment-methods/
If for some reason the goods purchased from the e-shop are not suitable for you, you can return the product(s) within 14 days, before taking it into use. We will refund the purchase amount immediately, but not later than within 14 days (in accordance to e-shop General Terms and Conditions of Sale, Section 4.).
In order to return a product, please complete our return form or send a withdrawal application in free form to the e-mail address progear@progear.ee. Product has to be returned or send back to Progear Showroom at Artelli 19, 10621, Tallinn, EE.
Audac DPA616 professionaalne 16x60W võimendi
Audac DPA616 on mitmekülgne ja professionaalne DPA seeria helivõimendi, mis pakub kvaliteetset helivõimendust mitmetsoonilistes süsteemides kontorites, restoranides ning teistes nõudlikkes aplikatsioonides. Klass D tehnoloogiaga helivõimendi pakub võimendust 16x 60W "Stereo" režiimil või 8 x 120W "Bridge" režiimil ning on 2 HE mõõtmetes hõlpsasti 19" racki paigaldatav. Audac DPA616 võimendil on integreeritud kaitse ülekuumenemise, lühise ja ülepinge eest. Kaasas 3-pin ja 4-pin terminal block in/out ühendused. Mõõtmed: 482 x 88 x 322 mm.
Sixteen Channel Class-D Power Amplifier - 16X60W/8X120W
The DPA616 is a professional sixteen channel power amplifier, which is capable of delivering a power of 60 Watt to 4 Ohm loads connected to the 16 output channels. When used in bridge mode, it can deliver a power of 120 Watt to 8 Ohm loads connected to the 8 bridged outputs. This way, the DPA616 is the perfect solution for installed Multi-Zone audio distribution systems with 8 or 16 zones. It is designed as a no-nonsense amplifier with only the necessary controls and connections, which creates great simplicity in use and installation. The input connections are all performed with 3-pin Terminal block connectors, allowing the connection of balanced input signals.
Every channel is fitted with a separate gain control potentiometer and for every two input connectors is a Stereo / Bridge & Parallel switch provided whereby two channels can be bridged or linked in parallel, avoiding a cable clutter when multiple channels should be fed with the same input signal. The output connections are performed with 4-pin Terminal block connectors allowing connections for separate or bridged output channels. A built-in multipurpose protection circuit protects against DC malfunction, short circuit, overheating, overload, and limits the signal when necessary. This all is housed in a double rack space, steel 19" rack mount housing.
Highlights
16 Channel power amplifier
Class D Technology
16 x 60 Watt in Stereo mode
8 x 120 Watt in Bridge mode
Stereo / Bridge & parallel switch
Terminal block connectors
Advanced protection circuit
19" Mounting device
Spetsifikatsioonid:
Helisagedus: 20Hz - 20kHz
Stereo @ 4 Ω: 16 x 60 W
Stereo @ 8 Ω: 16 x 30 W
Bridge @ 8 Ω: 8 x 120 W
Signaali ja müra suhe: > 100dB
THD+N: < 0.1%
Technology Class-D
Power supply: Switching mode
Power supply range: 100-240 V AC / 50-60 Hz
Input Sensitivity: -20 dB ~ +20 dB
Protection
DC short circuit
Overheat
Over load
Signal limiting
Operating temperature 0° ~ 40° at 95% Humidity
Connectors
Input 3-Pin Terminal block (3.81 mm pitch)
Output 4-Pin Terminal block (5.08 mm pitch)
Mõõtmed: 482 x 88 x 322 mm
Kaal: 8.2 kg
Mounting: 19"
Unit height: 2 HE
Konstruktsioon: Teras
Värvus: Must
Pakend sisaldab:
Audac DPA616 professionaalne 16x60W võimendi 1 tk
3-Pin Terminal block Input ühendused 16 tk
4-Pin Terminal block Output ühendused 8 tk
Ask from Sales Specialists for more information about this product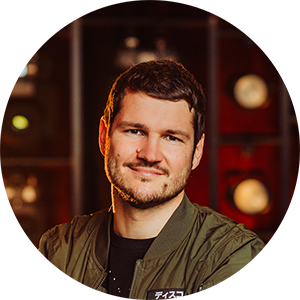 progear@progear.ee
+372 6728 280