Progear on turvaline ostukoht internetis
Turvaline ostukoht on E-kaubanduse Liidu poolt väljastatav usaldusmärgis Eesti e-poodidele. Usaldusmärgisega e-poodidest ostmine on tarbija jaoks turvaline, sest e-poe müügitingimused vastavad seaduses kehtestatud nõuetele ning nende tegevust monitooritakse liidu poolt järjepidevalt.
Loe lähemalt siit
All Estonian citizens or people with valid residence and work permit, can apply for installed payments through our partners: Inbank, LHV Hire-purchase, Holm Pank Liisi Hire-purchase. More info here: https://www.progear.eu/payment-methods/
If for some reason the goods purchased from the e-shop are not suitable for you, you can return the product(s) within 14 days, before taking it into use. We will refund the purchase amount immediately, but not later than within 14 days (in accordance to e-shop General Terms and Conditions of Sale, Section 4.).
In order to return a product, please complete our return form or send a withdrawal application in free form to the e-mail address progear@progear.ee. Product has to be returned or send back to Progear Showroom at Artelli 19, 10621, Tallinn, EE.
Audac ISP40 professionaalne võrgumängija
Audac ISP40 on professionaalne võrgumängija, mis on mõeldud internetiraadio kuulamiseks nii kodus, kui kontoris. ISP40 põhineb spetsiaalsel Linum™ tehnoloogial, mis tagab mängija stabiilse ja tõrgeteta esituse. Audac ISP40-l on 2.8" Graphical LCD ekraan, RJ45 ethernet sisend ning 2x 3-pin terminal block väljundit. Mängija toetab helifailide MP3, WMA ja AAC taasesitust ning on paigaldatav 19" racki. Helisagedus(± 3 dB): 20 Hz - 20 kHz. Mõõtmed: 482 x 44 x 330 mm.
ISP40
Internet audio player
The ISP40 is a professional internet radio player featuring the unique Linum™ technology which eliminates any unwanted behaviour such as sudden channel hopping or music stops. An internal buffer will avoid any music interruptions for short term connection interruptions and will make sure the audio stream will be automatically restored afterwards. The front panel of the system accommodates a 2.8" TFT display in combination with a push rotary function dial and 4 tactile pushbuttons. The controls and indicators on the front panel of the unit are guaranteeing an intuitive and user friendly operation, allowing hassle free operation and configuration to even unexperienced users. Information such as internet radio station information is are indicated.
It synchronizes with the database which contains over 30.000 channels, allowing selection on different criteria such as genre, location, language, ... while custom streams can also be added to a preference list up to 100 entries. The signal output level as well as the systems IP settings and other advanced network settings are user configurable, allowing implementation to any audio system connected to home, office or enterprise data networks. The input connection is implemented by an RJ45 type connector with indicator LED's, allowing connection to any ethernet network.. The balanced stereo line output is connected through two 3-pin terminal block connections. The RS-232 communication port allows system integration with any home or industrial automation system, while an optional 2.4 GHz remote control allows handheld control while hidden out of sight.
Spetsifikatsioonid:
Control
Supported filetypes: Streaming: MP3; WMA; AAC
Frequency Response (± 3 dB): 20 Hz - 20 kHz
Crosstalk (@ 1 kHz): 80 dB
THD+N (@ 1 kHz): < 0.07%
Inputs: RJ45 (Ethernet)
Outputs
Type: Balanced stereo line outputs
Level: +8 dB ~ -92 dB
Display: Type: 2.8" Graphical LCD
Power
Source: 110 ~ 240 V AC / 50 ~ 60 Hz
Consumption 1.6 W
Supply: Switching mode
Operating temperature: 0° ~ 40° at 95% Humidity
Mõõtmed: 482 x 44 x 330 mm
Kaal: 3.150 kg
Mounting: 19"
Unit height: 1 HE
Construction: Steel
Colours: Black
Pakend sisaldab:
Audac ISP professionaalne võrgumängija 1 tk
Ask from Sales Specialists for more information about this product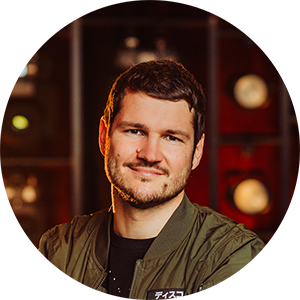 progear@progear.ee
+372 6728 280