Available immediately
Shipping 1-2 Business Days
Progear on turvaline ostukoht internetis
Turvaline ostukoht on E-kaubanduse Liidu poolt väljastatav usaldusmärgis Eesti e-poodidele. Usaldusmärgisega e-poodidest ostmine on tarbija jaoks turvaline, sest e-poe müügitingimused vastavad seaduses kehtestatud nõuetele ning nende tegevust monitooritakse liidu poolt järjepidevalt.
Loe lähemalt siit
All Estonian citizens or people with valid residence and work permit, can apply for installed payments through our partners: Inbank, LHV Hire-purchase, Holm Pank Liisi Hire-purchase. More info here: https://www.progear.eu/payment-methods/
If for some reason the goods purchased from the e-shop are not suitable for you, you can return the product(s) within 14 days, before taking it into use. We will refund the purchase amount immediately, but not later than within 14 days (in accordance to e-shop General Terms and Conditions of Sale, Section 4.).
In order to return a product, please complete our return form or send a withdrawal application in free form to the e-mail address progear@progear.ee. Product has to be returned or send back to Progear Showroom at Artelli 19, 10621, Tallinn, EE.
Audac LX523 valget värvi 3-ribalised taustheli kõlarid

Audac LX523 on 3-ribaliste taustheli kõlarite komplekt, mis sisaldab ühte aktiivset ja ühte passiivset kõlarit. Kõlarite paar võimaldab kasutust Audac WP523 seinapaneeliga või Audac RM523 veebipõhise kontrolleriga ning on paindlik lahendus presentatsioonideks klassiruumides, konverentsiruumides või teistes aplikatsioonides. Taustheli kõlarid sisaldavad magneetiliselt kaitstud korpust, tagapaneelil paiknevaid "Bass", "Treble" ja "Volume" nuppe ning RJ45 remote input ühendust. Audac LX523 kõlaritega on kaasas vastupidav kinnitusklamber. Värvus: Valge. Mõõtmed: 178 x 240 x 193 mm.
3-Way Active Speaker System With Remote Input 5" - 2X40W
The LX523 is a 3-way stereo loudspeaker system consisting of an active and passive loudspeaker, designed to be used in combination with seperately available (or as a set) input units such as the WP523 Wall panel and the RM523 Web based Input Control Unit. It is able to produce a clear and powerful sound with a power up to 2 x 40 Watt, offering a flexible solution for a wide variation of applications. In combination with the WP523, it offers a solution for applications such as classrooms, meeting rooms, presentation desks, and many more where a speech signal from a microphone and a music signal from a source device, such as Laptop, CD-Player, MP3 player, ... should be mixed and made audible for an audience.
While the RM523 Web based control interface offers a solution for more comprehensive applications where multiple line and microphone signals should be mixed and controlled, making it a simple but fully digital controllable audiosystem which can be operated through a web-based interface or an RS232 connection. The input connections should be made on the rear side of the active loudspeaker by means of an RJ45 input connector, accompanied with a two band tone control for Bass and Treble equalization.
The applied signal is differential with an increased voltage level, making the transfered signal insensitive for interference and noise generated by external devices. This allows bridging distances up to 500 meters between the input device and the loudspeaker, by just using inexpensive twisted pair CAT5 cable. The magnetically shielding of the speakers eleminate noise caused by radiation of external devices. These speakers are always sold in pairs of one active and one passive speaker to be used together, and come with a sturdy steel mounting bracket, finished with powder coating.
Highlights
3-Way active and passive speaker
2 x 40 Watt RMS
RJ45 remote input
Bass and Treble equalization
Magnetically shielded speakers
Included adjustable mounting brackets
Easy to mount on walls/ceilings
Works only in combination with WP523 or RM523
Spetsifikatsioonid:
Elemendid: HF ¾"; MF 1"; LF 5 ¼"
Konstruktsioon: ABS
Bracket: Coated steel
Helisagedus (±3 dB): 80Hz - 20kHz
Sisendid: RCA / Cinch, 3.5 mm Jack, 3-pin Euro-Terminal block
Väljundid: 3-pin Euro-Terminal block
RMS võimsus: 2 x 40 W
Tundlikkus: 88 dB
Värv: Valge
Mõõtmed: 178 x 240 x 193 mm
Kaal (paar): 5,4 kg
Pakend sisaldab:
Audac LX523 valget värvi 3-ribalised taustheli kõlarid 2 tk
Kinnitusklamber 1 tk
Ask from Sales Specialists for more information about this product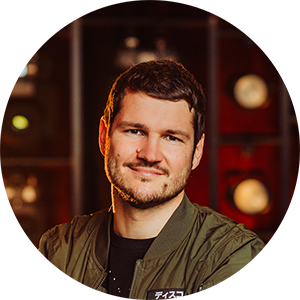 progear@progear.ee
+372 6728 280