Available immediately
Shipping 1-2 Business Days
Progear on turvaline ostukoht internetis
Turvaline ostukoht on E-kaubanduse Liidu poolt väljastatav usaldusmärgis Eesti e-poodidele. Usaldusmärgisega e-poodidest ostmine on tarbija jaoks turvaline, sest e-poe müügitingimused vastavad seaduses kehtestatud nõuetele ning nende tegevust monitooritakse liidu poolt järjepidevalt.
Loe lähemalt siit
All Estonian citizens or people with valid residence and work permit, can apply for installed payments through our partners: Inbank, LHV Hire-purchase, Holm Pank Liisi Hire-purchase. More info here: https://www.progear.eu/payment-methods/
If for some reason the goods purchased from the e-shop are not suitable for you, you can return the product(s) within 14 days, before taking it into use. We will refund the purchase amount immediately, but not later than within 14 days (in accordance to e-shop General Terms and Conditions of Sale, Section 4.).
In order to return a product, please complete our return form or send a withdrawal application in free form to the e-mail address progear@progear.ee. Product has to be returned or send back to Progear Showroom at Artelli 19, 10621, Tallinn, EE.
Audac High-End In-Wall Speaker - 6" - 60 W - 8ohm süviskõlar
Audac High-End In-Wall Speaker - 6" - 60 W - 8ohm on efektiivselt interjööri sulandatav kvaliteetne süviskõlar, mis on erinevatesse installatsioonidesse paigaldatuna visuaalselt elegantne ning peaaegu, et nähtamatu. MERO seeria süviskõlar pakub detailset heli ning sisaldab õhukest, 1mm võre (Värvitav), Gold-Con™ ühendusi ja palju muud. 2-ribaline süvikõlar on installeeritav nii vertikaalselt, kui horisontaalselt ning sisaldab lisaks ka pööratavat tweeterit heli korrektseks positsioneerimiseks. Helirõhk (max W/1m): 106 dB.
Audac High-End In-Wall Speaker - 6" - 60 W - 8ohm
The MERO speakers will blend beautifully into any interior, making only their extraordinary sound draw your attention with their nearly invisible design. Their slim grill with very thin border of only 1mm and limited grill depth extrudes the surface by only 3.2 mm when installed. Their grilles are retained by neodymium magnets which enables assembly in seconds, while powerful enough to keep it fixed, even when subject to vibrations or if touched.
Their applications range from residential Hi-Fi and home cinema installations to Multi-Zone systems, unobtrusive installations in lounges, bars, boutiques and offices.
The selection of high-grade materials in combination with accurate acoustics craftmanship makes the MERO speakers superior in their class. The largest MERO6 consists of a 6" aluminum cone woofer and complementary 1" dome tweeter that are smoothly matched and optimized using a high-quality crossover network.
An acoustically optimized waveguide matches the dispersion of woofer and tweeter, while a phaseplug reduces diffraction and enhances off-axis high frequency response. All these details share their part to its pure sound. An elegant look with minimal visual impact is created by the slim grill with very thin border, while great ease and installers convenience is guaranteed using the quick-fix mechanism with Gold-CON connectivities. Installation can be done in both vertically and horizontally, while the rotatable tweeter allows optimal orientation positioning.
Features
High-end 2-way in-wall speaker
Slim grill with thin border (1 mm)
Elegant & unobtrusive design
Warm & true to nature sound
Paintable front grill
1" + 6" aluminium membrane drivers
60 Watt RMS power
Gold-Con™ connections
Quick and simple mounting
Spetsifikatsioonid:
Speaker type: 2-way
Maksimaalne võimsus: 120 W
RMS võimsus: 60 W
Takistus: 8 Ohm
Tundlikkus (1W/1m): 88 dB
Helirõhk (max W/1m): 106 dB
Frequency response (±3 dB): 55 Hz - 20 kHz
Frequency range (-10 dB): 44 Hz - 20 kHz
Crossover frequency: 3 kHz
Crossover type: Passive built-in
Horizontal dispersion (1): 160°
Verical dispersion (1): 140°
Connection: Gold-Con™ spring clamps
Construction: High quality ABS housing
Grill type: Thin edged white grill (RAL9003)
Cut-out measurement: 174 x 254 m
Built-in depth: 78.5 mm
Mõõtmed: 19,65 x 27,65 x 8,2 cm
Kaal: 1.66 kg
Pakend sisaldab:
Audac High-End In-Wall Speaker - 6" - 60 W - 8ohm süviskõlar 1 tk
Šabloon 1 tk
Ask from Sales Specialists for more information about this product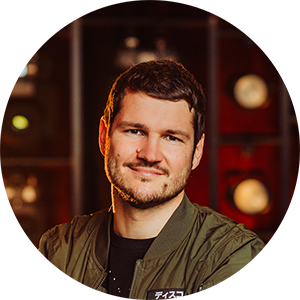 progear@progear.ee
+372 6728 280