Progear on turvaline ostukoht internetis
Turvaline ostukoht on E-kaubanduse Liidu poolt väljastatav usaldusmärgis Eesti e-poodidele. Usaldusmärgisega e-poodidest ostmine on tarbija jaoks turvaline, sest e-poe müügitingimused vastavad seaduses kehtestatud nõuetele ning nende tegevust monitooritakse liidu poolt järjepidevalt.
Loe lähemalt siit
All Estonian citizens or people with valid residence and work permit, can apply for installed payments through our partners: Inbank, LHV Hire-purchase, Holm Pank Liisi Hire-purchase. More info here: https://www.progear.eu/payment-methods/
If for some reason the goods purchased from the e-shop are not suitable for you, you can return the product(s) within 14 days, before taking it into use. We will refund the purchase amount immediately, but not later than within 14 days (in accordance to e-shop General Terms and Conditions of Sale, Section 4.).
In order to return a product, please complete our return form or send a withdrawal application in free form to the e-mail address progear@progear.ee. Product has to be returned or send back to Progear Showroom at Artelli 19, 10621, Tallinn, EE.
‌Audac NOBA8/W New Compact 8" kompaktne subwoofer, valge
Audac NOBA8/W on kompaktne, kuid võimas 8" subwoofer, mis on loodud laienduseks väikeste või keskmiste mõõtmetega helisüsteemidele. Subwoofer edastab heli sagedustel 90 Hz - 350 Hz ning on paigaldatav nii seinale, kui lakke. Subwoofer on hea lahendus erinevatele asutustele ja multimeedia installatsioonidele. Maksimaalne võimsus: 200 W. Värvus: Must. Mõõtmed: 558 x 383 x 149 mm.
NOBA8 Compact 8" bass cabinet
Highlights
innovative & unique design

8" high-performance woofer

100 Watt RMS power

Countless mounting possibilities

High grade aluminum construction

Modern and elegant design

Wall mounted bracket included
Applications
Bars, restaurants

Retail

Education

Residential

Corporate spaces
The NOBA8 is a compact 8" bass cabinet which is characterized by an innovative & unique design. With its curved shape, made of 4 mm thick aircraft graded aluminum and its extremely powerful 8" woofer of 200 Watts, the NOBA8 is able to deliver an unheard low frequency response for its small woofer size. The perfect acoustic experience is guaranteed when the entire audio frequency spectrum is equally distributed.
The slick look of the NOBA8 allows it to be placed against a wall, on the ceiling or even underneath furniture, yet due to the unique composition of its parts, NOBA8 ensures a much better spreading of sound waves than other similar cabinets. It is loaded with a 8" high-performance woofer constructed with a Max power handling of 200 Watt, with an RMS rating of 100 Watt. The strength of this loudspeaker originates from a 2.4" voice coil which is allowed to extra long excursions, combined with a large magnet size. Displacements are precisely controlled by the low-loss suspension resulting in a superior linear behaviour.
The input connection is made using a terminal block connector located at the inner side of the supporting structure, allowing close placement to any wall or corner. An included wall mounting bracket offers convenient mounting possibilities to any wall, while fixation to ceilings is possible through optionally available accessories.
Spetsifikatsioonid:
Speaker type: 8" Bass reflex cabinet

Max. Power: 200 W

RMS Power: 100 W

FM Sensitivity (1W/1m): 83 dBm

Sound Pressure (Max. W/1m): 108 dB

Frequency Response (± 3 dB): 90 Hz - 350 Hz

Range (-10 dB): 45 Hz - 350 Hz

Drivers: 8" ferrite with 2.4" voice coil

Connectors: 2-pin Euro Terminal Block (Pitch - 5.08 mm)
Mõõtmed: 558 x 383 x 149 mm

Kaal: 8.75 kg

Construction: Aluminium with plastic side covers

Mounting & handling: Mounting wall bracket

Colours: Black
Pakend sisaldab:
‌Audac NOBA8/W New Compact 8" kompaktne subwoofer, valge

1 tk

Kinnitusklamber 1 tk
Ask from Sales Specialist for more information about this product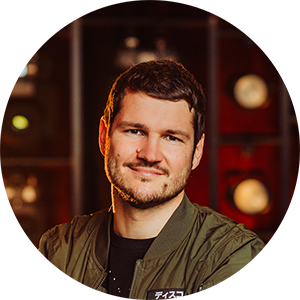 Mikk Saar
mikk@progear.ee
+372 6728 280