Progear on turvaline ostukoht internetis
Turvaline ostukoht on E-kaubanduse Liidu poolt väljastatav usaldusmärgis Eesti e-poodidele. Usaldusmärgisega e-poodidest ostmine on tarbija jaoks turvaline, sest e-poe müügitingimused vastavad seaduses kehtestatud nõuetele ning nende tegevust monitooritakse liidu poolt järjepidevalt.
Loe lähemalt siit
All Estonian citizens or people with valid residence and work permit, can apply for installed payments through our partners: Inbank, LHV Hire-purchase, Holm Pank Liisi Hire-purchase. More info here: https://www.progear.eu/payment-methods/
If for some reason the goods purchased from the e-shop are not suitable for you, you can return the product(s) within 14 days, before taking it into use. We will refund the purchase amount immediately, but not later than within 14 days (in accordance to e-shop General Terms and Conditions of Sale, Section 4.).
In order to return a product, please complete our return form or send a withdrawal application in free form to the e-mail address progear@progear.ee. Product has to be returned or send back to Progear Showroom at Artelli 19, 10621, Tallinn, EE.
Audac PRE116 6-kanaline stereo eelvõimendi
Audac PRE116 on 6-kanaline stereo eelvõimendi, mis pakub eelvõimendust mikrofoni ja line level helisignaalidele ning on loodud kasutamiseks väiksemate kuni keskmiste mõõtmetega aplikatsioonides restoranides, baarides, hotellides ja teistes avalikkes ruumides. Eelvõimendi on mugavalt 19" racki paigaldatav ning kombineerib endas 2 mikrofoni sisendit fantoomtoite ja talkover funktsiooniga, nutitelefonide või tahvelarvutite ühendamiseks esipaneelil 3.5mm jack ühenduse, integreeritud Bluetooth vastuvõtja ja palju muud.
6 channel stereo preamplifier
The PRE116 is a 6 channel stereo preamplifier containing a variety of input possibilities for microphone and line level audio signals, offering a possibility for a wide range of small to medium sized audio installations in various kinds of applications. It features two balanced mono inputs with phantom power and three band tone control allowing connection of microphones or line level signal sources. The switchable talkover function suppresses background music if a priority signal is present, making it suitable for paging or voice file announcements.
The four stereo line level inputs are implemented as a balanced one fitted with XLR connectors and three unbalanced ones fitted with RCA connectors. Hereby, connection possibilities for a wide variety of line level sources is guaranteed. Additionally, an integrated Bluetooth receiver (mixed with Ch 3) and 3.5 mm jack connection on its front panel (mixed with Ch 4) are offering convenient wired or wireless connection possibilties for portable and handheld devices including laptops, smartphones and tablets.
A priority mute contact suppresses all (nonpriority) music sources in case of contact closure, allowing to link autonomous alarm systems. Input volume control is done using the corresponding rotary dials on the front panel, while the output section features a 6-segment LED VU bar, a master volume control and 2-band tone control. Connections and input or output configurations such as gain adjustment and mono/stereo switching can be done through the provided controls on the back of the device.
Spetsifikatsioonid:
Inputs
Balanced Microphone: 2 x Balanced Microphone
Balanced Stereo: 2 x Stereo Balanced Line
Unbalanced Stereo: 3 x Stereo Unbalanced Line
Bluetooth receiver (mixed with Ch 3)
Front 3.5mm Jack (mixed with Ch 4)
Priority mute contact
Outputs
Balanced Stereo: 1 x Balanced Stereo outputs
Inputs
Microphone: Sensitivity (1W/1m): -6 dB ~ -50 dB
Line: Sensitivity (1W/1m): -20 dB ~ +4 dB
Balanced Microphone
EQ: 15 dB (12.5 kHz)
Mid: 15 dB (2.5 kHz)
Low: 15 dB (80 Hz)
Outputs
EQ
Treble: 15 dB (2.5~20 kHz)
Bass: 15 dB (100 Hz)
Frequency Response (± 3 dB): 20 Hz - 20 kHz
Signal/Noise: > 90 dB
THD+N (@ 1 kHz): < 0.05%
Crosstalk (@ 1 kHz): > 70 dB
Power Supply: 100 ~ 240 V AC / 50 ~ 60 Hz
Consumption: 12 W
Mõõtmed: 482 x 44 x 335 mm
Kaal: 4,10 kg
Kõrgus: 1 HE
Pakend sisaldab:
Audac PRE116 6-kanaline stereo eelvõimendi 1 tk
Ask from Sales Specialists for more information about this product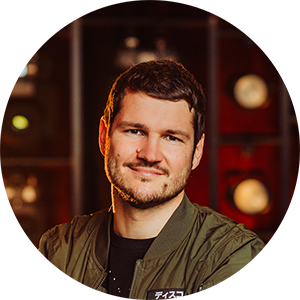 progear@progear.ee
+372 6728 280