Available immediately
Shipping 1-2 Business Days
Progear on turvaline ostukoht internetis
Turvaline ostukoht on E-kaubanduse Liidu poolt väljastatav usaldusmärgis Eesti e-poodidele. Usaldusmärgisega e-poodidest ostmine on tarbija jaoks turvaline, sest e-poe müügitingimused vastavad seaduses kehtestatud nõuetele ning nende tegevust monitooritakse liidu poolt järjepidevalt.
Loe lähemalt siit
All Estonian citizens or people with valid residence and work permit, can apply for installed payments through our partners: Inbank, LHV Hire-purchase, Holm Pank Liisi Hire-purchase. More info here: https://www.progear.eu/payment-methods/
If for some reason the goods purchased from the e-shop are not suitable for you, you can return the product(s) within 14 days, before taking it into use. We will refund the purchase amount immediately, but not later than within 14 days (in accordance to e-shop General Terms and Conditions of Sale, Section 4.).
In order to return a product, please complete our return form or send a withdrawal application in free form to the e-mail address progear@progear.ee. Product has to be returned or send back to Progear Showroom at Artelli 19, 10621, Tallinn, EE.
Audac Volume Control 100w - White taustheli kontroller
Audac Volume Control 100w - White on seinale paigaldatav 100V taustheli kontroller, mis võimaldab opereerida kuni 100W võimsusega ning sisaldab 11 astmes pööratavat nuppu ja sisseehitatud 24V releed. Kontrolleril on soliidse välimusega ABS korpus, mis on hõlpsasti paigaldatav ning hästi sulandatav interjööriga. Taustheli kontroller sobib kasutamiseks kontoris, kodus või erinevates industriaalhoonetes. Mõõtmed: 80 x 80 x 50 mm. Värvus: Valge.
Audac Volume Control 100w - White
The VC3102 is a 100 Volt volume controller capable of handling a power up to 100 Watt. The volume is adjustable with a rotatable dial in 11 steps of 3 dB. It is equipped with a relay and separate input for the reception of 24V priority signals. This means that when a priority signal occurs, the volume will be automatically switched to maximum level. This can be very useful for emergency and evacuation messages.
Due to it's slim and good looking design, these volume controls will blend into all kinds of different environments or interiors. The construction is made of sturdy ABS and therefore suitable for big projects in industrial buildings as well as standard home interiors. The dimensions are 80 mm x 80 mm, and a built-in depth of 46 mm is required.
The connections are made at the back with screw terminal blocks.
Features
100 Watt power rating
Flexible system
11 attenuation steps of 3dB
Built in relay for priority signals
Slim design
Blends beautifully into walls
Easy installation
Spetsifikatsioonid:
Max power handling: 100 W
Max. operation voltage: 100 V
Attenuation: 11 x 3 dB
Priority relay: 24 V - 25 mA
Built-in depth: 46 mm
Construction: ABS
Colour: White
Mõõtmed: 80 x 80 x 50 mm
Kaal: 340 g
Ask from Sales Specialists for more information about this product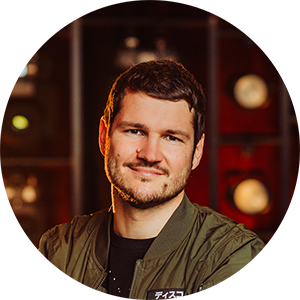 progear@progear.ee
+372 6728 280