Progear on turvaline ostukoht internetis
Turvaline ostukoht on E-kaubanduse Liidu poolt väljastatav usaldusmärgis Eesti e-poodidele. Usaldusmärgisega e-poodidest ostmine on tarbija jaoks turvaline, sest e-poe müügitingimused vastavad seaduses kehtestatud nõuetele ning nende tegevust monitooritakse liidu poolt järjepidevalt.
Loe lähemalt siit
All Estonian citizens or people with valid residence and work permit, can apply for installed payments through our partners: Inbank, LHV Hire-purchase, Holm Pank Liisi Hire-purchase. More info here: https://www.progear.eu/payment-methods/
If for some reason the goods purchased from the e-shop are not suitable for you, you can return the product(s) within 14 days, before taking it into use. We will refund the purchase amount immediately, but not later than within 14 days (in accordance to e-shop General Terms and Conditions of Sale, Section 4.).
In order to return a product, please complete our return form or send a withdrawal application in free form to the e-mail address progear@progear.ee. Product has to be returned or send back to Progear Showroom at Artelli 19, 10621, Tallinn, EE.
Audac WS500 Design Wall Speaker 10W/100V pinnapealne seinakõlar
Audac WS500 on 10W pinnapealne seinakõlar, mis on hõlpsasti paigaldatav ja interjööri sulandatav taustheli lahendus poodidesse, hotellidesse ning mitmetesse teistesse asutustesse. Kurvilise disainiga kõlar on hea heli katvusega ning sisaldab 6 ½" coaxial elementi, valget värvi iluvõre ja ABS korpust ja intergreeritud 100V line transformerit. Helisagedus (±3 dB): 150 Hz - 15 kHz. Mõõtmed: 240 x 340 x 100 mm.
Design Wall Speaker 10W 100V
The WS500 is a design wall loudspeaker with rounded form made of white ABS and with a white, varnished metal grill. Thanks to its special form as well as the entire aspect, the loudspeaker aesthetically lends itself to the wall. The WS500 is suitable for speech and music with a broadband loudspeaker of 10 Watt. Fitted with a 100 V line transformer and connections for different power taps. The WS series are elegant in-wall loudspeakers, designed for use in any possible application where is need for a sound system without obvious speakers. They are made of high quality components, to ensure a beautiful warm sound reproduction of music and speech. Furthermore, they all have an integrated 100V line transformer with several power tappings, whereby they can be used in standard low impedance Hi-Fi or larger 100V PA systems. The cone is moisture-proof treated, so they can be used in damp rooms or in outside applications, the grill and housing can be painted to integrate seamlessly into your interior.
Features
Curved design
Aesthetical
Moisture proof broadband loudspeaker
Wide sound coverage
Easy installation
Two different power taps
Spetsifikatsioonid:
Helisagedus (±3 dB): 150 Hz - 15 kHz
Element: 6 ½"
Maksimaalne võimsus: 20 W
RMS võimsus: 10 W
Maksimaalne helirõhk: 102 dB
Tundlikkus: 92 dB
Värv: valge
Mõõtmed: 240 x 340 x 100 mm
Kaal: 1,62 kg
Pakend sisaldab:
Audac WS500 Design Wall Speaker 10W/100V pinnapealne seinakõlar 1 tk
Ask from Sales Specialists for more information about this product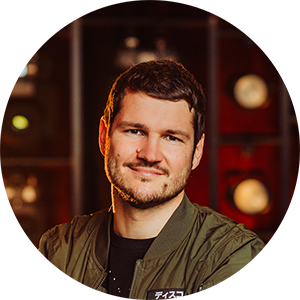 progear@progear.ee
+372 6728 280