Progear on turvaline ostukoht internetis
Turvaline ostukoht on E-kaubanduse Liidu poolt väljastatav usaldusmärgis Eesti e-poodidele. Usaldusmärgisega e-poodidest ostmine on tarbija jaoks turvaline, sest e-poe müügitingimused vastavad seaduses kehtestatud nõuetele ning nende tegevust monitooritakse liidu poolt järjepidevalt.
Loe lähemalt siit
All Estonian citizens or people with valid residence and work permit, can apply for installed payments through our partners: Inbank, LHV Hire-purchase, Holm Pank Liisi Hire-purchase. More info here: https://www.progear.eu/payment-methods/
If for some reason the goods purchased from the e-shop are not suitable for you, you can return the product(s) within 14 days, before taking it into use. We will refund the purchase amount immediately, but not later than within 14 days (in accordance to e-shop General Terms and Conditions of Sale, Section 4.).
In order to return a product, please complete our return form or send a withdrawal application in free form to the e-mail address progear@progear.ee. Product has to be returned or send back to Progear Showroom at Artelli 19, 10621, Tallinn, EE.
Audac Wall Speaker 5" 2-Way 50w - White valge seinakõlar
Audac Wall Speaker 5" 2-Way 50w - White on ABS konstruktsiooniga valget värvi seinakõlar, mis on taustheli loomiseks efektiivselt kasutatav restoranides, poodides, pubides ning samuti ka kodustes tingimustes. Kõlariga on kaasas vastupidav kinnitusklamber, mis võimaldab kõlarit paigaldada nii vertikaalselt, kui horisontaalselt. Maksimaalne võimsus: 100 W. Maksimaalne helirõhk W/1m @ 8 Ohm: 104 dB. Mõõtmed: 212 x 147 x 136 mm.
Wall Speaker 5" 2-Way 50W RMS 8 Ohm/100V Incl.Bracket
The WX502 is a powerful 2-way performance speaker suitable for a wide variation of applications, ensuring true-to-nature, high fidelity reproduction of music and speech. It is fitted with an 1" dome tweeter and a 5 1/4" low frequency loudspeaker, capable of delivering a power of 50 Watt. It can be used in standard 8 Ohm systems but also in 100V PA systems with power taps for 40 Watt, 20 Watt and 10 Watt.
The elegant shaped synthetic enclosure is available in three different colors (Black, White and Silver), making it blend into any environment, going from standard indoor home to special indoor design interiors. The included mounting bracket allows horizontal and vertical mounting as well as focusing of the speaker, and an integrated advanced protection network protects the tweeter against overload.
Features
Powerful 2-way wall speaker
True-to-nature sound reproduction
Available in 3 different colours
Vertical or horizontal mounting
Mounting bracket is included
Easy installation
Aluminium grill
Adjustable power tapping
Spetsifikatsioonid:
Speaker Type: 2-Way
Maksimaalne võimsus: 100 W
RMS võimsus: 50 W
Takistus: 8 Ohm
Line Transformer Taps
40 W / 250 Ohm
20 W / 500 Ohm
10 W / 1000 Ohm
Tundlikkus (1W/1m): 87 dB
Maksimaalne helirõhk W / 1m @ 8 Ohm: 104 dB
Maksimaalne helirõhk W / 1m @ 100 V: 102 dB
Helisagedus (± 3 dB): 70 Hz - 18 kHz
Helisagedus (-10 dB): 55 Hz - 20 kHz
Cross-over Type: Passive Built-in
Cross-over Frequency: 2,5 kHz
Horizontal Dispersion: 110°
Vertical Dispersion: 110°
Drivers
Construction: ABS housing
Grill Type: Aluminium grill
Mounting & Handling: Mounting bracket
Mõõtmed: 212 x 147 x 136 mm
Kaal: 2,54 kg
Pakend sisaldab:
Audac Wall Speaker 5" 2-Way 50w - White valge seinakõlar 1 tk
Kinnitusklamber 1 tk
Ask from Sales Specialists for more information about this product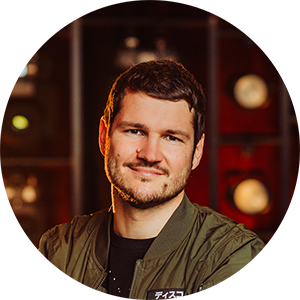 progear@progear.ee
+372 6728 280