Progear on turvaline ostukoht internetis
Turvaline ostukoht on E-kaubanduse Liidu poolt väljastatav usaldusmärgis Eesti e-poodidele. Usaldusmärgisega e-poodidest ostmine on tarbija jaoks turvaline, sest e-poe müügitingimused vastavad seaduses kehtestatud nõuetele ning nende tegevust monitooritakse liidu poolt järjepidevalt.
Loe lähemalt siit
All Estonian citizens or people with valid residence and work permit, can apply for installed payments through our partners: Inbank, LHV Hire-purchase, Holm Pank Liisi Hire-purchase. More info here: https://www.progear.eu/payment-methods/
If for some reason the goods purchased from the e-shop are not suitable for you, you can return the product(s) within 14 days, before taking it into use. We will refund the purchase amount immediately, but not later than within 14 days (in accordance to e-shop General Terms and Conditions of Sale, Section 4.).
In order to return a product, please complete our return form or send a withdrawal application in free form to the e-mail address progear@progear.ee. Product has to be returned or send back to Progear Showroom at Artelli 19, 10621, Tallinn, EE.
This model includes the features of ATEM SDI plus it adds built in streaming and recording to 5 video streams in real time! That's a clean feed of all inputs for multi‑cam editing! A DaVinci Resolve project is saved so you can open your live production to edit, remix audio and add color correction!
Product Specification
Total Video Inputs:

4

Total Outputs:

3

Total Aux Outputs:

2

Total Audio Inputs:

2 x 3.5mm stereo mini jack.

Total Audio Outputs:

None, embedded audio only.

Timecode Connection:

None

SDI Video Inputs:

4 x 3G-SDI, 10-bit HD switchable. 2 channel embedded audio.

Video Input Re-Sync:

On all 4 SDI inputs.

Frame Rate and Format Converters:

On all 4 SDI inputs.

SDI Program Outputs:

2

Ethernet:

supports 10/100/1000 BaseT for live streaming, software control, software updates and direct or network panel connection.

Computer Interface:

1 x USB Type-C 3.1 Gen 1 for external drive recording, webcam out, software control, software updates and panel connection.



HD Video Input Standards:

720p50, 720p59.94, 720p60, 1080p23.98, 1080p24, 1080p25, 1080p29.97, 1080p30, 1080p50, 1080p59.94, 1080p60, 1080i50, 1080i59.94, 1080i60

HD Video Output Standards:

1080p23.98, 1080p24, 1080p25, 1080p29.97, 1080p30, 1080p50, 1080p59.94, 1080p60

Video Streaming Standards:

1080p23.98, 1080p24, 1080p25, 1080p29.97, 1080p30, 1080p50, 1080p59.94, 1080p60

Ultra HD Video Standards:

None

Video Sampling:

4:2:2 YUV

Color Precision:

10-bit

Color Space:

Rec 709

Colorspace Conversion:

Hardware based real time.



Upstream Keyers:

1

Downstream Keyers:

1

Advanced Chroma Keyers:

1

Linear/Luma Keyers:

2

Transition Keyer:

DVE only.

Total Number of Layers:

5

Pattern Generators:

1

Color Generators:

2

DVE With Borders and Drop Shadow:

1

Interface:

Minimum monitor resolution of 1366 x 768.



Audio Mixer: 6 input x 2 channel mixer. Selectable On/Off/Audio-Follow-Video per channel plus separate gain control per channel. Level and Peak metering. Plus new Fairlight audio enhancements:

Compressor, Gate, Limiter, 6 bands of parametric EQ. Master gain control.

Analog Input:

Unbalanced stereo

Analog Input Delay:

Up to 8 frames

Input Impedance:

1.8k

Max Input Level:

+6dBV

Mic Plug In Power:

Available on both 3.5mm mini jack connections.



Direct Streaming:

ATEM SDI Pro ISO supports direct live streaming using Real Time Messaging Protocol (RTMP) over ethernet or a shared mobile internet connection over USB‑C.



Multi View Monitoring:

1 x 10 Views including left right configurable Program/Preview, 4 SDI inputs, Media Player, Streaming Status, Recording Status and Audio Meters.

Multi View Video Standard:

HD



Media Players:

1

Channels:

Fill and key for each Media Player.

Media Pool Still Image Capacity:

20 with fill and key.

Media Pool Still Image Format:

PNG, TGA, BMP, GIF, JPEG and TIFF.



Size:

234.7 x 35 x 118.8 mm

Weight:

0.68 kg
Package includes
Blackmagic Design ATEM SDI Pro ISO x 1
External 12V DC power supply with international socket adapters x 1
Ask from Sales Specialist for more information about this product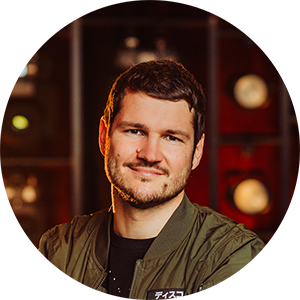 Mikk Saar
mikk@progear.ee
+372 6728 280