Available immediately
Shipping 1-2 Business Days
Progear on turvaline ostukoht internetis
Turvaline ostukoht on E-kaubanduse Liidu poolt väljastatav usaldusmärgis Eesti e-poodidele. Usaldusmärgisega e-poodidest ostmine on tarbija jaoks turvaline, sest e-poe müügitingimused vastavad seaduses kehtestatud nõuetele ning nende tegevust monitooritakse liidu poolt järjepidevalt.
Loe lähemalt siit
All Estonian citizens or people with valid residence and work permit, can apply for installed payments through our partners: Inbank, LHV Hire-purchase, Holm Pank Liisi Hire-purchase. More info here: https://www.progear.eu/payment-methods/
If for some reason the goods purchased from the e-shop are not suitable for you, you can return the product(s) within 14 days, before taking it into use. We will refund the purchase amount immediately, but not later than within 14 days (in accordance to e-shop General Terms and Conditions of Sale, Section 4.).
In order to return a product, please complete our return form or send a withdrawal application in free form to the e-mail address progear@progear.ee. Product has to be returned or send back to Progear Showroom at Artelli 19, 10621, Tallinn, EE.
Caymon CST450/B
Caymon CST450/B on alumiiniumist valmistatud õhkvedrustusega kõlaristatiiv. Statiivi õhkvedrustus võimaldab kergesti kõrgust reguleerida ka juhul, kui kõlar on juba statiivile kinnitatud. Caymon CST450/B kõrgus on reguleeritav vahemikus 110,0 - 180,0 cm ning selle kandevõime on kuni 35 kg. Kõlaristatiiv CST450/B jalgade blokeerimise süsteem tagab stabiilsuse ning terasest lukustussplint võimaldab hoida soovitud kõrgust.
Aluminium speaker stand with air suspension
CST450/B is lightweight speaker stand of which the height can be adjusted between 1100 and 1800 mm. The air suspension allows for easy height adjustments even while a speaker is mounted. Speakers with a 35 mm stand adaptor up to 35 kg can be mounted. A leg blocking system ensures stability while a steel locking pin is used to maintain the desired height.
Spetsifikatsioonid:
Reguleeritav kõrgus: 110,0 - 180,0 cm
Max põhja diameeter: 152,0 cm
Kaal: 3.38 kg
Toru materjal : Alumiinium
Tube Diameeter: 3,5 cm
Jala pikkus: 75,0 cm
Jala materjal: Alumiinium
Jala tugevdusmaterjal: Teras
Max kandevõime: 35 kg
Värv: Must
Ask from Sales Specialists for more information about this product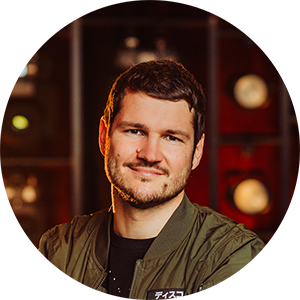 progear@progear.ee
+372 6728 280