Progear on turvaline ostukoht internetis
Turvaline ostukoht on E-kaubanduse Liidu poolt väljastatav usaldusmärgis Eesti e-poodidele. Usaldusmärgisega e-poodidest ostmine on tarbija jaoks turvaline, sest e-poe müügitingimused vastavad seaduses kehtestatud nõuetele ning nende tegevust monitooritakse liidu poolt järjepidevalt.
Loe lähemalt siit
All Estonian citizens or people with valid residence and work permit, can apply for installed payments through our partners: Inbank, LHV Hire-purchase, Holm Pank Liisi Hire-purchase. More info here: https://www.progear.eu/payment-methods/
If for some reason the goods purchased from the e-shop are not suitable for you, you can return the product(s) within 14 days, before taking it into use. We will refund the purchase amount immediately, but not later than within 14 days (in accordance to e-shop General Terms and Conditions of Sale, Section 4.).
In order to return a product, please complete our return form or send a withdrawal application in free form to the e-mail address progear@progear.ee. Product has to be returned or send back to Progear Showroom at Artelli 19, 10621, Tallinn, EE.
Chauvet VIP Gear Bag for 4pc SlimPAR Pro Sized Fixtures transpordikott
Chauvet VIP Gear Bag for 4pc SlimPAR Pro Sized Fixtures on vastupidav transpordikott, mis mahutab kuni 4 Chauvet SlimPAR™ Tri ja/või Chauvet Quad IRC LED valgustit, ühenduskaablit ja kontrollerit. Transpordikott sisaldab 2 välisektsiooni ning 5 sisemist, pehme polsterdusega sektsiooni.
CHS-30
The CHS-30 VIP Gear Bag is perfect for carrying a small system of the popular SlimPAR™ Tri and/or Quad IRC fixtures along with control and cabling to go along with it. Each bag has padded internal compartments large enough to hold up to 4 fixtures, a small controller and cables to connect the system together. Protect your investment from bumps and scratches with these handsome CHAUVET® branded gear bags.
Features
Durable, soft-sided bag designed to transport LED Par fixtures from show to show
Custom-designed bag carries up to 4 CHAUVET® DJ lights, connecting cables and a controller
Easily transports all your gear using 5 internal and 2 external compartments
Accommodate various-sized gear with removable dividers
Designed to fit different types of fixtures including the SlimPAR™ IRC series
Safeguard your fixtures during transport with padded, internal compartments
Save time during set up and tear down with easy access to each compartment
Spetsifikatsioonid:
Compartments: 7 (5 internal, 2 external)
Kaal: 0,9 kg
Mõõtmed (välised): 47,0 x 30,0 x 24,0 cm
Mõõtmed (sisemised): 25,4 x 28,0 x 8,9 cm
Ask from Sales Specialists for more information about this product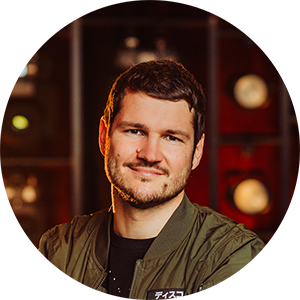 progear@progear.ee
+372 6728 280