Available immediately
Shipping 1-2 Business Days
Progear on turvaline ostukoht internetis
Turvaline ostukoht on E-kaubanduse Liidu poolt väljastatav usaldusmärgis Eesti e-poodidele. Usaldusmärgisega e-poodidest ostmine on tarbija jaoks turvaline, sest e-poe müügitingimused vastavad seaduses kehtestatud nõuetele ning nende tegevust monitooritakse liidu poolt järjepidevalt.
Loe lähemalt siit
All Estonian citizens or people with valid residence and work permit, can apply for installed payments through our partners: Inbank, LHV Hire-purchase, Holm Pank Liisi Hire-purchase. More info here: https://www.progear.eu/payment-methods/
If for some reason the goods purchased from the e-shop are not suitable for you, you can return the product(s) within 14 days, before taking it into use. We will refund the purchase amount immediately, but not later than within 14 days (in accordance to e-shop General Terms and Conditions of Sale, Section 4.).
In order to return a product, please complete our return form or send a withdrawal application in free form to the e-mail address progear@progear.ee. Product has to be returned or send back to Progear Showroom at Artelli 19, 10621, Tallinn, EE.
Chauvet Data Stream 4 DMX signaali jagaja (splitter) ja võimendi (booster)
Chauvet DJ Data Stream 4 on DMX signaali jagaja (splitter) ja võimendi (booster). Rack mõõdus Data Stream 4-l, nagu nimi ka juba reedab, on 4 elektrooniliselt üksteisest eraldatud DMX väljundit. Erandina "thru" või "link" väljund, mis ei ole eraldatud. Igal liinil on 3-pin ja 5-pin XLR pesa sõltuvalt millise otsikuga XLR kaableid parasjagu kasutate. DMX splitter ja võimendi aitab vähendada DMX signaali häireid pikemate vahemaade ja suurema arvu DMX-valgustite jadaühendamise korral.
Data Stream™ 4
The Data Stream™ 4 is a universal DMX-512 optical splitter designed to distribute the incoming DMX signal, in daisy chain configurations, into four separate outputs with an additional "thru" port.
Features
Universal, optical DMX splitter provides 4 outputs from a single input
Increase flexibility with 3- and 5-pin connections for each input/output
Increase operation with additional 3- and 5-pin output for linking other Data Stream™ 4 units
Electrical isolation between input and output
Conveniently mount with a shorter cable run using the single space (1U) mounting rack
Spetsifikatsioonid:
DMX Connectors: 3- and 5-pin
Rackmount: 1U
Input Voltage: Auto-ranging 100 - 240VAC 50/60Hz
Power and Current: 3W, 0.1A @ 120V 60Hz
Power and Current: 5W, 0.1A @ 230V 50Hz
Approvals: CE
Kaal: 2,6 kg
Mõõtmed: 48,3 x 13,4 x 4,6 cm
Pakend sisaldab:
Chauvet DataStream™ 4 1 tk
Toitekaabel 1 tk
Ask from Sales Specialists for more information about this product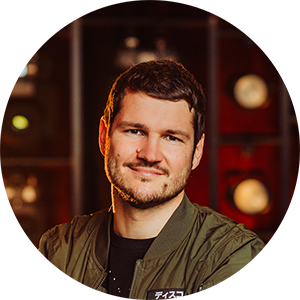 progear@progear.ee
+372 6728 280