Available immediately
Shipping 1-2 Business Days
Progear on turvaline ostukoht internetis
Turvaline ostukoht on E-kaubanduse Liidu poolt väljastatav usaldusmärgis Eesti e-poodidele. Usaldusmärgisega e-poodidest ostmine on tarbija jaoks turvaline, sest e-poe müügitingimused vastavad seaduses kehtestatud nõuetele ning nende tegevust monitooritakse liidu poolt järjepidevalt.
Loe lähemalt siit
All Estonian citizens or people with valid residence and work permit, can apply for installed payments through our partners: Inbank, LHV Hire-purchase, Holm Pank Liisi Hire-purchase. More info here: https://www.progear.eu/payment-methods/
If for some reason the goods purchased from the e-shop are not suitable for you, you can return the product(s) within 14 days, before taking it into use. We will refund the purchase amount immediately, but not later than within 14 days (in accordance to e-shop General Terms and Conditions of Sale, Section 4.).
In order to return a product, please complete our return form or send a withdrawal application in free form to the e-mail address progear@progear.ee. Product has to be returned or send back to Progear Showroom at Artelli 19, 10621, Tallinn, EE.
Chauvet Ellipsoidal 100Z 100W LED prožektor
Chauvet Ellipsoidal 100Z on mitmekülgne prožektor, mis sisaldab 100W warm white LED valgsuallikat ning võimaldab gobode projekteerimiseks kasutada nii metallist, kui klaasist gobosid. Prožektor sisaldab 14° - 30° vahemikus reguleeritavat manuaalset zoom'i, 3-pin XLR DMX ühendusi, LCD ekraani ning palju muud. Prožektor kasutab "M" suuruses gobosid. Mõõtmed: 611 x 183 x 430 mm.
EVE E-100Z
EVE E-100Z is a powerful spot fixture featuring sharp pattern projection with a 100 W warm white LED light source. This versatile fixture works with metal or glass gobos to create incredible gobo or pattern details. The manual zoom and framing shutters make it simple to control beams.
Highlights
LED Ellipsoidal shines a hard-edged, warm white spot in any direction
Easily highlight areas by altering the projected beam with framing shutters
Flexibility to project from any distance using the manual zoom
Includes holders for glass and steel gobos and a gel frame
Save time running extension cords by power linking multiple units
Eliminate the need for DMX control with standalone operation
Spetsifikatsioonid:
DMX Channels: 1 or 3
DMX Connectors: 3-pin XLR
Light Source: 1 LED (warm white) 100 W (2.3 A), 50,000 hours life expectancy
Strobe Rate: 0 to 30 Hz
Illuminance: (14°): 15,100 lux @ 2 m (30°): 3,800 lux @ 2 m
Power Linking: 9 units @ 120 V; 16 units @ 230 V
Input Voltage: 100 to 240 VAC, 50/60 Hz (auto-ranging)
Power and Current: 106 W, 0.9 A @ 120 V, 60 Hz,103 W, 0.5 A @ 230 V, 50 Hz
Gobo Size: M (66 mm outside, 48 mm image, 2 mm max thickness)
Zoom Angle: (manual): 14° to 30°
Approvals: CE, MET
Mõõtmed: 611 x 183 x 430 mm
Kaal: 5,7 kg
Pakend sisaldab:
Chauvet Ellipsoidal 100Z 100W LED prožektor 1 tk
Toitekaabel 1 tk
Filtriraam 1 tk
Framing Shutters 4 tk
Gobo hoidjad
NB! Schuko otsik ei sisaldu komplektis
Ask from Sales Specialists for more information about this product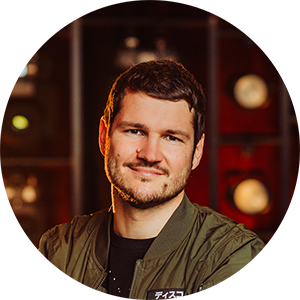 progear@progear.ee
+372 6728 280