Progear on turvaline ostukoht internetis
Turvaline ostukoht on E-kaubanduse Liidu poolt väljastatav usaldusmärgis Eesti e-poodidele. Usaldusmärgisega e-poodidest ostmine on tarbija jaoks turvaline, sest e-poe müügitingimused vastavad seaduses kehtestatud nõuetele ning nende tegevust monitooritakse liidu poolt järjepidevalt.
Loe lähemalt siit
All Estonian citizens or people with valid residence and work permit, can apply for installed payments through our partners: Inbank, LHV Hire-purchase, Holm Pank Liisi Hire-purchase. More info here: https://www.progear.eu/payment-methods/
If for some reason the goods purchased from the e-shop are not suitable for you, you can return the product(s) within 14 days, before taking it into use. We will refund the purchase amount immediately, but not later than within 14 days (in accordance to e-shop General Terms and Conditions of Sale, Section 4.).
In order to return a product, please complete our return form or send a withdrawal application in free form to the e-mail address progear@progear.ee. Product has to be returned or send back to Progear Showroom at Artelli 19, 10621, Tallinn, EE.
‌Chauvet DJ Freedom H1 X4 juhtmevabade LED valgustite komplekt
‌Chauvet DJ Freedom H1 X4 on mitmekülgne LED valgustite komplekt, mis sisaldab nelja ‌Chauvet DJ Freedom H1 X4 LED valgustit, spetsiaalset transpordikotti, valgustite laadijat ning mugavaks kontrollimiseks juhtmevaba IRC-6 pulti. Kompaktsed valgustid on tänu magnetilisele põhjale hõlpsasti paigaldatavad metallist osadele nii lakke, kui seintele. ‌Chauvet DJ Freedom H1 X4 juhtmevabad valgustid on mugav lahendus väiksemate poodiumite ja väljapanekute valgustamiseks. Valgustite aku kestvus: kuni 7 tundi.
Valgusallikas: 1x 10W LED (hex-color RGBAW+UV)




Mõõtmed: 97 x 75 x 139 mm
Freedom H1
Freedom H1 is a compact 100% TRUE wireless, battery-operated, single hex-color (RGBAW+UV) 10W LED wash light with a built-in D-Fi transceiver. Its magnetic base makes it easy to mount the light to most metal surfaces and its included magnetic gel holder allows for quick swapping of filters and gradients. Because of its small size, Freedom H1 features effortless transport and set-up. Freedom H1 has a digital display for easy control and adjustment of all settings. Multiple control options include stand-alone mode, wireless DMX or IR. The Freedom H1 X4 system includes 4 fixtures, 4 diffusers, a carry bag, multi-charger and IRC-6 remote.
Highlights
100% TRUE wireless, battery-operated, LED wash with built-in D-Fi transceiver




System includes 4 fixtures, 4 diffusers, a carry bag, multi-charger and IRC-6 remote




Quick swapping of filters and gradients with the included magnetic gel holder




Multiple control options include stand-alone, wireless DMX or IR




Compact size provides effortless transport and set-up




Digital display for easy control and adjusting all settings




Magnetic base to easily mount light to most metal surfaces




Built-in Kensington security slot prevents theft
Spetsifikatsioonid:
DMX Channels: 6, 8 or 12




Light Source: 1 LED (hex-color RGBAW+UV) 10W, (3 A), 50,000 hours life expectancy




Strobe Rate: 0 to 25 Hz




Beam Angle: 21°




Field Angle: 32°




Operating Frequency: 2.412 to 2.484 GHz




Illuminance: (w/ filter): 268 lux @ 2 m

(w/o filter): 314 lux @ 2 m

Input Voltage: 8.4VDC, 1.5A (external power supply: 100-240 VAC, 50/60 Hz)




Kaal: 0.7 kg




Mõõtmed: 97 x 75 x 139 mm




Approvals: CE, FCC




Maximum Run Time (all on): up to 8 hours




Maximum Run Time (single color): up to 20 hours




Recharge time: 7 hours




Bracket Mounting Hole: M12
Pakend sisaldab:
Chauvet DJ Freedom H1 X4 LED valgustid 4 tk




Laadija 1 tk




IRC-6 1 tk




Transpordikott 1 tk



Ask from Sales Specialists for more information about this product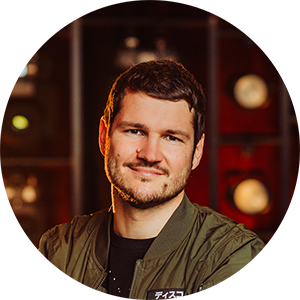 progear@progear.ee
+372 6728 280