Available immediately
Shipping 1-2 Business Days
Progear on turvaline ostukoht internetis
Turvaline ostukoht on E-kaubanduse Liidu poolt väljastatav usaldusmärgis Eesti e-poodidele. Usaldusmärgisega e-poodidest ostmine on tarbija jaoks turvaline, sest e-poe müügitingimused vastavad seaduses kehtestatud nõuetele ning nende tegevust monitooritakse liidu poolt järjepidevalt.
Loe lähemalt siit
All Estonian citizens or people with valid residence and work permit, can apply for installed payments through our partners: Inbank, LHV Hire-purchase, Holm Pank Liisi Hire-purchase. More info here: https://www.progear.eu/payment-methods/
If for some reason the goods purchased from the e-shop are not suitable for you, you can return the product(s) within 14 days, before taking it into use. We will refund the purchase amount immediately, but not later than within 14 days (in accordance to e-shop General Terms and Conditions of Sale, Section 4.).
In order to return a product, please complete our return form or send a withdrawal application in free form to the e-mail address progear@progear.ee. Product has to be returned or send back to Progear Showroom at Artelli 19, 10621, Tallinn, EE.
Chauvet Funfetti efektimasin
Chauvet Funfetti on hõlpsasti paigaldatav ja kasutatav efektimasin kontserditele ja pidudele. Efektimasin on laetav Funfetti Shot™ Refill - Color värvilistest paberitest koosneva täitega, Funfetti Shot™ Refill - Mirror läikivast paberist täitega ja Funfetti Shot™ Refill - UV UV-reaktiivsest paberist täitega ning see ei vaja kompresseeritud õhku. Efektimasin on riputatav ja paigaldatav põrandale.
Funfetti Shot™
The CHAUVET® DJ Funfetti Shot™ is a professional confetti launcher and its easy, single person setup and operation make it perfect for concerts, parties or other special events. Just add confetti! No compressed air or CO2 required. The Funfetti Shot™ works with Funfetti Shot™ Refill - Color, Funfetti Shot™ Refill - Mirror, and Funfetti Shot™ Refill - UV, as well as most other confetti types. It is easily controlled from the display, the included wireless remote or DMX. The Funfetti Shot™ includes a double bracketed yoke for easy floor mounting or hanging on TRUSST® and fits best in the CHS-50 VIP Gear Bag.
Features
Professional confetti launcher perfect for concerts, parties, or special events
Easy, single person setup and operation
No compressed air or CO2 required — just add confetti
Control easily from the display, the included wireless remote, or DMX
Works with most confetti types
Includes double-bracketed yoke for easy floor mounting or hanging on TRUSST®
Fits best in the CHS-50 VIP Gear Bag
Spetsifikatsioonid:
DMX Channels: 1
DMX Connectors: 3-pin XLR
Maximum Confetti Capacity (FRC and FRU Confetti) : 0.5 lb (0.25 kg)
Maximum Confetti Capacity (FRM Confetti): 1 lb (0.45 kg)
Maximum Continuous Launch Duration: 25 s
Maximum Throw Distance: 30 ft (9 m)
Average Coverage Area: 540 ft² (50 m²)
Input Voltage: 120 VAC, 60 Hz or 230 VAC, 50 Hz
Power and Current: 1,380 W, 12 A @ 120 V, 60 Hz
Power and Current: 1,430 W, 7 A @ 230 V, 50 Hz
Approvals: CE
Kaal: 6,2 kg
Mõõtmed: 28,4 x 22,8 x 55,3 cm
Ask from Sales Specialists for more information about this product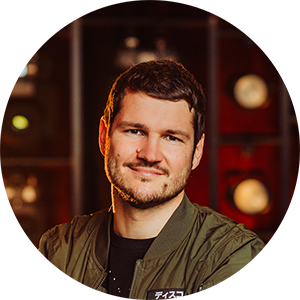 progear@progear.ee
+372 6728 280