Available immediately
Shipping 1-2 Business Days
Progear on turvaline ostukoht internetis
Turvaline ostukoht on E-kaubanduse Liidu poolt väljastatav usaldusmärgis Eesti e-poodidele. Usaldusmärgisega e-poodidest ostmine on tarbija jaoks turvaline, sest e-poe müügitingimused vastavad seaduses kehtestatud nõuetele ning nende tegevust monitooritakse liidu poolt järjepidevalt.
Loe lähemalt siit
All Estonian citizens or people with valid residence and work permit, can apply for installed payments through our partners: Inbank, LHV Hire-purchase, Holm Pank Liisi Hire-purchase. More info here: https://www.progear.eu/payment-methods/
If for some reason the goods purchased from the e-shop are not suitable for you, you can return the product(s) within 14 days, before taking it into use. We will refund the purchase amount immediately, but not later than within 14 days (in accordance to e-shop General Terms and Conditions of Sale, Section 4.).
In order to return a product, please complete our return form or send a withdrawal application in free form to the e-mail address progear@progear.ee. Product has to be returned or send back to Progear Showroom at Artelli 19, 10621, Tallinn, EE.
Chauvet DJ FX Par 9 mitmekülgne LED valgusefekt
Chauvet DJ FX Par 9 on kompaktne ja mitmekülgne LED valgusefekt, mille valgusallikad pakuvad üritusel kasutamiseks mugavat ja mitmekülgset lahendust. Prožektor kasutab valgusallikatena 9x 4W quad-color RGB+UV LED'i, ühte 18.4W tri-color RGB COB LED'i ning strobona 21x 0.5W cool white SMD LED'i. Valgusti keskmine LED valgusallikas, välimine ring ja SMD strobo valgusallikad on paindlikuks valgusshow loomiseks individuaalselt kontrollitavad. Mõõtmed: 279 x 275 x 74 mm.
FXpar 9
FXpar 9 is a dynamic and compact multi-effect fixture. It has an outer ring of RGB+UV LEDs, a center LED, and SMD strobes, each featuring separate control. Mutable zones allow for spectacular effects via DMX. Sound activation, automated programs or easy control via the optional IRC-6 remote also let you easily achieve eye-catching effects. Save time setting up with power linking.
Highlights
Compact effect par with multiple technologies in a single fixture
RGB+UV in outer ring for increased color mixing and effects
Separate control of center LED, outer ring and SMD strobes for dynamic effects
Mutable zones allow for spectacular effects
SMD strobe ring adds strobe effects to any setup big or small
Compatible with IRC-6 for improved control over the built-in functions
Generate eye-catching effects with sound-activated and automated programs
Power linking saves time setting up
Spetsifikatsioonid:
DMX Channels: 2, 6, 9 or 22
DMX Connectors: 3-pin XLR
Valgusallikad
(Välimised): 9 LEDi (quad-color RGB+UV) 4 W, (1.4 A), 50,000 hours life expectancy
(Keskmine): 1 LED (tri-color RGB COB) 18.4 W, (2 A), 50,000 hours life expectancy
(Strobo): 21 LEDi (cool white SMDs) 0.5 W, (0.2 A), 50,000 hours life expectancy
Strobe Rate: 0 to 16.4 Hz
Valguse nurk: 25°
Field Angle: 45°
Illuminance: 1450 lux @ 2 m
Power Linking: 7 units @ 120 V; 13 units @ 230 V
Input Voltage: 100 to 240 VAC, 50/60 Hz (auto-ranging)
Power and Current: 80 W, 1.1 A @ 120 V, 60 Hz; 77 W, 0.6 A @ 230 V, 50 Hz
Approvals: CE
Optional Controllers: IRC - 6
Mõõtmed: 279 x 275 x 74 mm
Kaal: 1,6 kg
Pakend sisaldab:
Chauvet DJ FX Par 9
Kinnitusklamber 1 tk
Toitekaabel 1 tk
Ask from Sales Specialists for more information about this product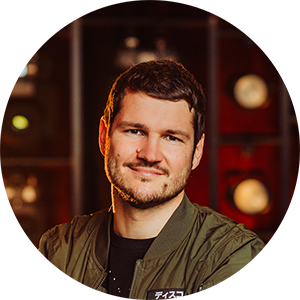 progear@progear.ee
+372 6728 280