Progear on turvaline ostukoht internetis
Turvaline ostukoht on E-kaubanduse Liidu poolt väljastatav usaldusmärgis Eesti e-poodidele. Usaldusmärgisega e-poodidest ostmine on tarbija jaoks turvaline, sest e-poe müügitingimused vastavad seaduses kehtestatud nõuetele ning nende tegevust monitooritakse liidu poolt järjepidevalt.
Loe lähemalt siit
All Estonian citizens or people with valid residence and work permit, can apply for installed payments through our partners: Inbank, LHV Hire-purchase, Holm Pank Liisi Hire-purchase. More info here: https://www.progear.eu/payment-methods/
If for some reason the goods purchased from the e-shop are not suitable for you, you can return the product(s) within 14 days, before taking it into use. We will refund the purchase amount immediately, but not later than within 14 days (in accordance to e-shop General Terms and Conditions of Sale, Section 4.).
In order to return a product, please complete our return form or send a withdrawal application in free form to the e-mail address progear@progear.ee. Product has to be returned or send back to Progear Showroom at Artelli 19, 10621, Tallinn, EE.
Intimidator Hybrid 140SR

Intimidator Hybrid 140SR is powerful all-in-one moving head fixture that morphs from SPOT to BEAM to WASH effortlessly. Fitted with an intense 140 W discharge light engine and motorized focus, it projects crisp beams and gobos at almost any distance. Two overlapping independently controlled prisms create dynamic beam effects. Dual gobo wheels allow for gobo morphing and amazing mid-air projections. The motorized zoom works in beam, spot and wash modes for ultimate light control. Control is easy with the full-color display, IRC-6 compatibility, totem mode and onboard memory for storing a scene. Power linking saves time running cables. Fits best in the CHS-50 VIP Gear Bag.
Highlights
True hybrid moving head fitted with an intense 140 W discharge light engine
All-in-one light fixture morphs from SPOT to BEAM to WASH effortlessly
Dual, overlapping prisms with independent control multiply the beam dynamics
Dual gobo wheels allow for gobo morphing and amazing mid-air projections
Motorized zoom works in beam, spot and wash modes for ultimate light control
Unique ¼-turn hanging bracket allows for single or dual clamp mounting options
Emit crisp projections at almost any distance using the motorized focus
PowerCON®-compatible power input/output connections for power linking
Glass optics ensure crisp beams and gobos at all times
Flexible menu option accepts Osram 132 W lamps if needed
Full-color display with IRC-6 compatibility, totem mode and onboard memory for storing a scene
On-board power linking saves time running extension cords
Fits best in the CHS-50 VIP Gear Bag
Spetsifikatsioonid:
DMX kanalid:

13 või 19

DMX ühendused:

3-pin XLR

Pan ja Tilt:

540°/270°

Pan ja Tilt ulatus:

180°, 360°, 540° pan/90°, 180°, 270° tilt

Värvid:

12 + white, split colors, continuous scroll at variable speeds

Valgusallikas

(kaasas): Osram Sirius HRI 140 W discharge lamp (6,000 hrs)/ Valikuline: Osram Sirius HRI 132 W discharge lamp (6,000 hrs)

Strobe Rate:

0 - 20 Hz

Valgustugevus:

(3° beam): 382,000 lux @ 5 m
(7° spot): 104,700 lux @ 5 m
(14° wash): 4,680 lux @ 5 m

Power Linking:

3 units @ 120 V; 6 units @ 230 V

Input Voltage:

100 to 240 VAC, 50/60 Hz (auto-ranging)

Power and Current:

260 W, 2.5 A @ 120 V, 60 Hz
254 W, 1.3 A @ 230 V, 50 Hz

Gobo mõõtmed:

(rotating): 13.7 mm outside, 11 mm image, 1 mm max thickness

Zoom:

(beam): 3° - 11°
(spot): 7° - 21°
(wash): 14° - 28°
Kaal: 15.2 kg
Mõõtmed: 322 x 220 x 513 mm

Approvals:

CE

Gobo wheel:

(1): 9 + open, rotating, interchangeable, slot-n-lock, continuous scroll at variable speeds
(2): 17 + open, metal, continuous scroll at variable speeds

Optional Controllers:

IRC - 6
Pakend sisaldab:
Chauvet DJ Intimidator Hybrid 140SR liikuvpea 1 tk
Toitekaabel 1 tk
Kinnitusklamber 1 tk
Ask from Sales Specialists for more information about this product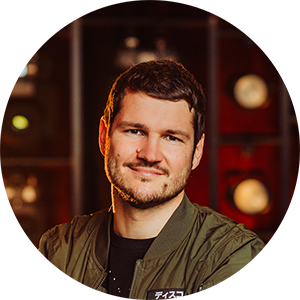 progear@progear.ee
+372 6728 280