Progear on turvaline ostukoht internetis
Turvaline ostukoht on E-kaubanduse Liidu poolt väljastatav usaldusmärgis Eesti e-poodidele. Usaldusmärgisega e-poodidest ostmine on tarbija jaoks turvaline, sest e-poe müügitingimused vastavad seaduses kehtestatud nõuetele ning nende tegevust monitooritakse liidu poolt järjepidevalt.
Loe lähemalt siit
All Estonian citizens or people with valid residence and work permit, can apply for installed payments through our partners: Inbank, LHV Hire-purchase, Holm Pank Liisi Hire-purchase. More info here: https://www.progear.eu/payment-methods/
If for some reason the goods purchased from the e-shop are not suitable for you, you can return the product(s) within 14 days, before taking it into use. We will refund the purchase amount immediately, but not later than within 14 days (in accordance to e-shop General Terms and Conditions of Sale, Section 4.).
In order to return a product, please complete our return form or send a withdrawal application in free form to the e-mail address progear@progear.ee. Product has to be returned or send back to Progear Showroom at Artelli 19, 10621, Tallinn, EE.
Chauvet Nimbus kuivjää tossumasin
Chauvet Nimbus on kuivjää tossumasin, mis võimaldab luua aurustuva ning maadligi liikuva valge tossu. Kuivjää tossumasinal on 17-liitrise mahutavusega vedelikupaak, multi-level control handle väljundi ja voolu reguleerimiseks ning low water sensor ohutuks kasutamiseks. Töötamise aeg: 6 minutit. Kuivjää mahutavus: 4,5 kg. Maksimaalne vee temperatuur: 79°C.
Nimbus™
Nimbus™ is a professional dry ice machine which produces thick, white fog that hugs the floor and dissipates without rising. This powerful machine heats enough water to create fog from 10 lb of dry ice to provide 6 minutes of run time. Output and flow are easily controlled, thanks to an adjustable multi-level control arm. Dual heaters allow for faster heat-up and recycle times. A low water sensor increases safety.
Features
Professional dry ice machine creates thick, low-lying clouds that hug the floor
Quickly heats water to its optimal operating temperature using simple, plug-n-play operation
Heat the water in a fraction of the time by utilizing the second heating element
Manipulate the output and flow with the adjustable, multi-level control handle
Increase safety with low-water and temperature sensors that automatically shut off heaters
Sold Separately: Nimbus Cart – Make moving your Nimbus from gig to gig effortless with this stable, wheeled cart.
Spetsifikatsioonid:
Input Voltage: 120 VAC, 60 Hz or 230 VAC, 50 Hz
Power and Current (single element): 1,500 W, 12.6 A @ 120 V, 60 Hz
Power and Current (dual element): 3,000 W, 25.2 A @ 120 V, 60 Hz
Power and Current (single element): 1,400 W, 6.2 A @ 230 V, 50 Hz
Power and Current (dual element): 3,000 W, 12.3 A @ 230 V, 50 Hz
Tank Capacity: 4.5 gal (17 l)
Heat-up Time (single element): 50 min
Heat-up Time (dual element): 30 min
Average runtime: 6 min
Reheat time (single element): 30 min
Reheat time (dual element): 15 min
Dry ice capacity: 10 lb (4.5 kg)
Max water temperature: 175 °F (79 °C)
Approvals: CE, MET
Kaal (tühi): 13 kg
Kaal (täis): 34 kg
Mõõtmed: 51,3 x 46,5 x 47,0 cm
Pakend sisaldab:
Chauvet Nimbus kuivjää tossumasin 1 tk
Toitekaabel 1 tk
Ask from Sales Specialists for more information about this product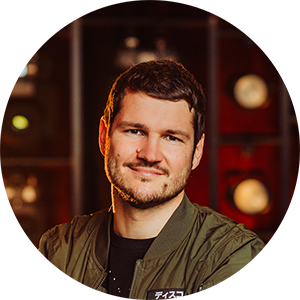 progear@progear.ee
+372 6728 280