Progear on turvaline ostukoht internetis
Turvaline ostukoht on E-kaubanduse Liidu poolt väljastatav usaldusmärgis Eesti e-poodidele. Usaldusmärgisega e-poodidest ostmine on tarbija jaoks turvaline, sest e-poe müügitingimused vastavad seaduses kehtestatud nõuetele ning nende tegevust monitooritakse liidu poolt järjepidevalt.
Loe lähemalt siit
All Estonian citizens or people with valid residence and work permit, can apply for installed payments through our partners: Inbank, LHV Hire-purchase, Holm Pank Liisi Hire-purchase. More info here: https://www.progear.eu/payment-methods/
If for some reason the goods purchased from the e-shop are not suitable for you, you can return the product(s) within 14 days, before taking it into use. We will refund the purchase amount immediately, but not later than within 14 days (in accordance to e-shop General Terms and Conditions of Sale, Section 4.).
In order to return a product, please complete our return form or send a withdrawal application in free form to the e-mail address progear@progear.ee. Product has to be returned or send back to Progear Showroom at Artelli 19, 10621, Tallinn, EE.
Chauvet SlimPAR Pro Q USB D-Fi ühilduvusega LED prožektor
Chauvet SlimPAR Pro Q USB on kompaktne LED prožektor, millel on juhtmevabaks juhtimiseks D-Fi USB ühilduvus. Prožektor kasutab 12 (quad-color RGBA) 6 W ( 2 A) LED valgusallikat ning võimaldab valguse reguleerimiseks ühendada lisaks barndoor. Valgusti on ühilduv enamikke 7.5" barndoor'idega. Naturaalse värvitooniga valgusti on vaikse heli tõttu hea lahendus helitundlikkele aplikatsioonidele. Lisaks on soliidse välimusega prožektor juhitav IRC-6 puldiga (müüdav eraldi). Valguse nurk: 16°.
SlimPAR Pro Q USB
SlimPAR Pro Q USB is a high-powered quad-color (RGBA), low-profile washlight with D-Fi USB compatibility for wireless control. Dynamic and natural-looking amber LEDs provide expanded color mixing capabilities. Added light spill control is possible because the fixture is compatible with most 7.5" barn doors. Easily control static colors and automated programs with the optional IRC-6 remote and increase standalone versatility with multiple user-configurable settings. Fits best in the CHS-30 VIP Gear Bag
Features
LED Par designed for any application in need of a high-power quad-color (RGBA), low-profile wash light
D-Fi USB compatibility for wireless Master/Slave or DMX control
Compatible with most 7.5" Barndoors for added light control
Generate a broad spectrum of colors and achieve natural-looking color temperatures with punchy amber LEDs
Flicker-free operation suitable for on-camera use
Easily control static colors and automated programs with the optional IRC-6 remote
Ideal for quiet applications due to silent operation and no moving parts
Increase standalone versatility with multiple user-configurable settings
Save time running cables and extension cords by power linking multiple units
Fits best in the CHS-30 VIP Gear Bag
Compact design easily fits inside sticks of TRUSST
Spetsifikatsioonid:
DMX Channels: 4, 5 or 10
DMX Connectors: 3-pin XLR
Light Source: 12 (quad-color RGBA) 6 W ( 2 A), 50,000 hours life expectancy
Strobe Rate: 0 to 30.8 Hz
PWM Frequency: 1.2 kHz
Beam Angle: 16°
Field Angle: 31°
Illuminance: 4,220 lux @ 2 m
Power Linking: 7 units @ 120 V; 13 units @ 230 V
Input Voltage: 100 to 240 VAC, 50/60 Hz (auto-ranging)
Power and Current: 78 W, 0.6 A @ 230 V, 50 Hz
Optional Controllers: IRC-6, D-Fi USB
Approvals: CE, MET
Mõõtmed: 253 x 98 x 290 mm
Kaal: 3.3 kg
Pakend sisaldab:
Chauvet SlimPAR Pro Q USB D-Fi ühilduvusega LED prožektor 1 tk
Filtriraami hoidja 1 tk
Filtriraam 1 tk
Toitekaabel 1 tk
Ask from Sales Specialists for more information about this product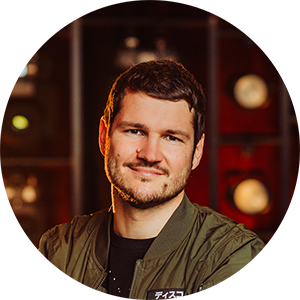 progear@progear.ee
+372 6728 280