SKU
COLORDASHBATTENQUAD12
Progear on turvaline ostukoht internetis
Turvaline ostukoht on E-kaubanduse Liidu poolt väljastatav usaldusmärgis Eesti e-poodidele. Usaldusmärgisega e-poodidest ostmine on tarbija jaoks turvaline, sest e-poe müügitingimused vastavad seaduses kehtestatud nõuetele ning nende tegevust monitooritakse liidu poolt järjepidevalt.
Loe lähemalt siit
All Estonian citizens or people with valid residence and work permit, can apply for installed payments through our partners: Inbank, LHV Hire-purchase, Holm Pank Liisi Hire-purchase. More info here: https://www.progear.eu/payment-methods/
If for some reason the goods purchased from the e-shop are not suitable for you, you can return the product(s) within 14 days, before taking it into use. We will refund the purchase amount immediately, but not later than within 14 days (in accordance to e-shop General Terms and Conditions of Sale, Section 4.).
In order to return a product, please complete our return form or send a withdrawal application in free form to the e-mail address progear@progear.ee. Product has to be returned or send back to Progear Showroom at Artelli 19, 10621, Tallinn, EE.
Chauvet COLORdash Batten Quad 12x 7W RGBA LED bar
Chauvet COLORdash Batten Quad 12 on metallist konstruktsiooniga valgusti, mida on võimalik paigaldada stack'ina või ots-otsaga ühendades teiste COLORdash Batten Quad 12 valgustitega. Lihtsamaks paigaldamiseks on valgustil klambrid põrandale kinnitamiseks, Neutrik powerCON voolu sisend ja väljund ja 3- ja 5-pin DMX ühendused. Värvitemperatuuri määramise võimalus vahemikus 2800 - 10000 K. Valgusnurk: 22°. Valgusallikas: 12 LED'i (quad-color RGBA) 7 W, (500 mA), 50,000 hours life expectancy.
COLORdash Batten-Quad 12
COLORdash Batten-Quad 12 is a linear wash fixture with 12 individually controllable quad-colored RGBA LEDs that produce any variation of white as well as richly saturated colors due to the inclusion of amber LEDs. It pixel maps beautifully when used in multiples because it maintains an even pixel pitch. It can be stacked in an array using the optional CBB-6 bracket or lined up end-to-end. Setup is easy with a hanging bracket, floor trunnions, Neutrik powerCON power in and out, and 3- and 5-pin DMX connections.
At a glance
Built-in auto and custom programs recalled via DMX or Master/Slave
Metal construction for added durability
Individual pixel control
Silent flicker-free operation
Mount multiple units in stack or end-to-end to maintain pixel pitch
Spetsifikatsioonid:
Optical
Light Source: 12 LEDs (quad-color RGBA) 7 W, (500 mA), 50,000 hours life expectancy
Color Temperature (range): 2,800 to 10,000 K
Installed Optics: 20°
Beam Angle: 22°
Field Angle: 31°
Illuminance: 539 lux @ 5 m
PWM Frequency: 600 Hz
Dynamic effects
Dimmer: Electronic
Shutter/Strobe: Electronic
Strobe Rate: 0 to 20 Hz
Standalone Color Mixing: Yes
Color Temperature Presets: Yes
Dim Modes: 4
Built-in Automated Programs: Yes
Construction/physical
Mõõtmed: 104,1 x 8,2 x 16,4 cm
Kaal: 4.8 kg
Connections
Power Connection: Edison plug to Neutrik powerCON
Power Input: Neutrik powerCON
Power Output: Neutrik powerCON
Data Connectors: 3- and 5-pin XLR
Cable Length (signal): 5 ft (1.5 m)
Control
Control Protocol: DMX
DMX Channels: 4, 6, 10, 48 or 52
Modes/Personalities: 5 personalities (4CH, 6CH, 10CH, 48CH, 52CH)
Electrical
Input Voltage: 100 to 240 VAC, 50/60 Hz (auto-ranging)
Power Linking: 9 units @ 120 V; 16 units @ 208 V; 17 units @ 230 V
Power and Current: 175 W, 1.45 A @ 120 V, 60 Hz
Power and Current: 168 W, 0.81 A @ 208 V, 60 Hz
Power and Current: 175 W, 0.76 A @ 230 V, 50 Hz
Certifications/qualifications
CE, MET
IP Rating: IP20, dry location
Pakend sisaldab:
Chauvet COLORdash Batten-Quad 12 1 tk
Neutrik® powerCON® toitekaabel 1 tk
Trunnions kinnitused 2 tk
Ask from Sales Specialists for more information about this product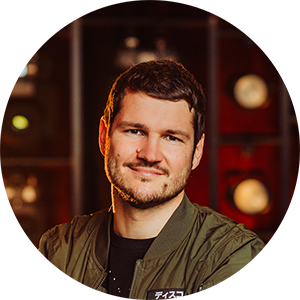 progear@progear.ee
+372 6728 280