Progear on turvaline ostukoht internetis
Turvaline ostukoht on E-kaubanduse Liidu poolt väljastatav usaldusmärgis Eesti e-poodidele. Usaldusmärgisega e-poodidest ostmine on tarbija jaoks turvaline, sest e-poe müügitingimused vastavad seaduses kehtestatud nõuetele ning nende tegevust monitooritakse liidu poolt järjepidevalt.
Loe lähemalt siit
All Estonian citizens or people with valid residence and work permit, can apply for installed payments through our partners: Inbank, LHV Hire-purchase, Holm Pank Liisi Hire-purchase. More info here: https://www.progear.eu/payment-methods/
If for some reason the goods purchased from the e-shop are not suitable for you, you can return the product(s) within 14 days, before taking it into use. We will refund the purchase amount immediately, but not later than within 14 days (in accordance to e-shop General Terms and Conditions of Sale, Section 4.).
In order to return a product, please complete our return form or send a withdrawal application in free form to the e-mail address progear@progear.ee. Product has to be returned or send back to Progear Showroom at Artelli 19, 10621, Tallinn, EE.
‌Chauvet Professional EPIX Drive 2000 IP ilmastikukindel pixel valgusti
ÉPIX Drive 2000 IP
Épix Drive 2000 IP is IP65 outdoor-rated and hosts the processing and power supply for the Épix IP and Tour system. It supports 20 Épix Strip IPs, 36 Épix Strip Tours or 12 Épix Bar Tours, or any combination of the three, with a maximum capacity of 2000 LEDs. Épix Drive 2000 IP supports Art-Net, Kling-Net, and sACN, giving you a variety of control options. Thanks to an integrated web server, you can remotely diagnose, troubleshoot, and change settings as needed without having to directly access the Épix fixtures. Using the new 7 and 8 channel operating modes you can quickly and easily configure and program shows in minutes with minimal time/effort to create stunning looks.
At A Glance
The processing and power center of the Epix Tour system will drive any combination of Epix Tour products, up to 2000 LEDs.

Versatile control options include Art-Net, Kling-Net, and sACN (streaming ACN) to support the touring/rental/installation markets.
Quickly and easily configure the Epix Drive 2000IP using the built-in OLED display and touchscreen menu.
Easily detect and automatically configure your devices using the auto-address function, regardless of fixture order or type (Bar/Strip/Strip IP).
Supports up to 20 Epix Strip IP, 36 Epix Strip Tours or 12 Epix Bar Tours.
Easily daisy chain fixtures directly from the 2 outputs of the Drive 2000IP.
Advanced power management design allows you to position the Drive 2000IP up to 150 ft away from your last fixture (using unshielded cable).
Works with Arkaos Media Master Express and the Kling-net control protocol for a plug-n-play system that requires almost no training to operate.
Spetsifikatsioonid:
Construction / Physical
Dimensions (with rack ears): 19.01 x 3.30 x 10.35 in ( 483 x 84 x 263 mm)

Dimensions (without rack ears): 10.55 x 3.30 x 10.35 in (268 x 84 x 263 mm)

Weight: 12 lb (5.4 kg)

Exterior Color: Black

Housing Material: Aluminum

Rackmount: 2U
Connections
Power Connection: Edison (Local) plug to Seetronic Powerkon IP65

Power Input: Seetronic Powerkon IP65

Power Output: Seetronic Powerkon IP65

Device Outputs (4-pin XLR): 2

Physical Linking (port A): 10 inline Epix Strip IP Tour, 18 inline Epix Strip Tour or 6 inline Epix Bar Tour

Physical Linking (port B): 10 inline Epix Strip IP Tour, 18 inline Epix Strip Tour or 6 inline Epix Bar Tour

Data Connectors: Seetronic Etherkon IP65

Cable Length (power): 5 ft (1.5 m)

Minimum required device linking cable size: 4 conductor (2 x 14 AWG, 2 x 16 AWG)

Total max. cable length (shielded cables) between Epix Drive 2000 and last Epix Tour or IP fixture: 210 ft (64 m)

Max. cable length (shielded cables) between Epix Drive 2000 and first Epix Tour or IP fixture: 65 ft (20 m)

Max. cable length (shielded cables) between Epix Tour or IP fixtures: 60 ft (18 m)

Total max. cable length (unshielded cables) between Epix Drive 2000 and last Epix Tour or IP fixture: 300 ft (91 m)

Max. cable length (unshielded cables) between Epix Drive 2000 and first Epix Tour or IP fixture: 150 ft (45 m)

Max. cable length (unshielded cables) between Epix Tour or IP fixtures: 100 ft (30 m)
Control
Control Protocol: Art-Net, Kling-Net, sACN

Control Universes: 10 Art-Net/sACN universes per port (20 total per device)

Control Channels (Art-net, sACN): 7, 8, 15, 30, 60, or 300
Electrical
Input Voltage: 100 to 240 VAC, 50/60 Hz (auto-ranging)

Power and Current: 530 W, 4.68 A @ 120 V, 60 Hz

Maximum Load: 10 EPIX Strip Ip or 18 EPIX Strip Tour or 6 EPIX Bar Tour (per output)
Certifications / Qualifications
CE, MET

IP Rating: IP65, outdoor/wet, with pressure equalizing M12 GORE® valve

Temperature (ambient): -4 °F to 113 °F (-20 °C to 45 °C)
Pakend sisaldab:
‌Chauvet Professional EPIX Drive 2000 IP ilmastikukindel pixel valgusti

1 tk

Seetronic Powerkon IP65 toitekaabel 1 tk

Ask from Sales Specialist for more information about this product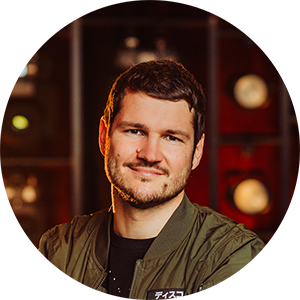 Mikk Saar
mikk@progear.ee
+372 6728 280