Available immediately
Shipping 1-2 Business Days
Progear on turvaline ostukoht internetis
Turvaline ostukoht on E-kaubanduse Liidu poolt väljastatav usaldusmärgis Eesti e-poodidele. Usaldusmärgisega e-poodidest ostmine on tarbija jaoks turvaline, sest e-poe müügitingimused vastavad seaduses kehtestatud nõuetele ning nende tegevust monitooritakse liidu poolt järjepidevalt.
Loe lähemalt siit
All Estonian citizens or people with valid residence and work permit, can apply for installed payments through our partners: Inbank, LHV Hire-purchase, Holm Pank Liisi Hire-purchase. More info here: https://www.progear.eu/payment-methods/
If for some reason the goods purchased from the e-shop are not suitable for you, you can return the product(s) within 14 days, before taking it into use. We will refund the purchase amount immediately, but not later than within 14 days (in accordance to e-shop General Terms and Conditions of Sale, Section 4.).
In order to return a product, please complete our return form or send a withdrawal application in free form to the e-mail address progear@progear.ee. Product has to be returned or send back to Progear Showroom at Artelli 19, 10621, Tallinn, EE.
Chauvet Pro Maverick MK2 Wash on Osram RGBW LEDiga ja zoomiga liikuvpea, mis võimaldab mitmekülgset ja efektiivset kasutust ööklubides, stuudiotes ning mitmetes teistes aplikatsioonides. Liikuvpea sisaldab 12x 40W Osram RGBW LED valgusallikat ja 7º - 49º ulatuses liikuvat motoriseeritud zoomi, elektroonilist valgusregulaatorit, sisseehitatud gobo wheeli, sisseehitatud värve ning palju muud. Mitmekülgseks kontrollimiseks on liikuvpeal DMX, WDMX, S ACN, Art-Net ja Kling-Net control toetus. Värvitemperatuur: 2800 - 10000 K. Pan/Tilt: 540°/270°.

Maverick MK2 Wash
Maverick MK2 Wash rewrites the rules on wash fixtures with its flawlessly even output, custom designed optics, full pixel mapping, virtual gobo wheel with background colors, pre-programmed colors and 7º-49º zoom range. Powered by 12 (40 W) Osram RGBW LEDs, it has the muscle to handle any application, even aerial washing, with ease. Take control with DMX, sACN, Art-Net, KlingNet or WDMX.
At a glance
Fully featured RGBW LED yoke wash fixture with pixel mapping and zoom
16-bit Dimming of master dimmer as well as individual colors for smooth control of fades
Built in colors for quick design possibilities
Built in virtual gobo wheel with background colors for impressive atmospheric effects
Fast movement of pan, tilt, and zoom
Quiet operation for a wide range of installation situations
DMX, WDMX, S ACN, Art-Net, and Kling-Net control for full flexibility
Converts TCP/IP Protocol to DMX for shorter data cable runs
7° - 49° Zoom angle for variable beam sizes
True 1 compatible power input
Spetsifikatsioonid:
Optical
Valgusallikas: 12 LEDi (quad-color RGBW) 40 W, (2.6 A), 50,000 hours life expectancy
Värvitemperatuur: 2800 - 10000 K
Valguse nurk: 5° - 36°
Field Angle: 7° - 49°
Zoom: 7° - 49°
Illuminance (7°): 19,000 lux @ 5 m
Illuminance (49°): 800 lux @ 5 m
PWM Frequency: 900 Hz
Dynamic effects
Pan and Tilt: 540°/270°
Pan and Tilt Ranges: 180°, 360°, 540° pan/90°, 180°, 270° tilt Dimmer: Electronic
Dimmer: Electronic
Shutter/Strobe: Electronic
Zoom: Motorized
Strobe Rate: 0 to 20 Hz
Standalone Color Mixing: No
Color Temperature Presets: Yes
Move-in-Black: Yes
Dim Curves: 4
Construction/physical
Mõõtmed: 323 x 233 x 471 mm
Kaal: 14.8 kg
Värvus: Must
Housing Material: High-impact flame-retardant polymer
Connections
Power Connection: Edison plug to Seetronic Powerkon IP65
Power Input: Seetronic Powerkon IP65
Data Connectors: 3- and 5-pin XLR
Cable Length (power): 5 ft (1.5 m)
Control
Control Protocol: Art-Net, sACN, Kling-Net, DMX, W-DMX
DMX Channels Single Mode: 20, 69, 115
DMX Channels Dual Mode – Function: 8, 20, 26
DMX Channels Dual Mode – Pixel: 36, 48, 60
Art-Net Channels Single Mode: 20, 69, 115
Art-Net Channels Dual Mode – Function: 8, 20, 26
Art-Net Channels Dual Mode – Pixel: 36, 48, 60
Electrical
Input Voltage: 100 to 240 VAC, 50/60 Hz (auto-ranging)
Power and Current: 651 W, 5.51 A @ 120 V, 60 Hz
Power and Current: 629 W, 3.03 A @ 208 V, 60 Hz
Power and Current: 609 W, 2.53 A @ 230 V, 50 Hz
Certifications/qualificatsions
CE, MET, FCC, ETL, cULus, FCC
IP Rating: IP20, dry location
IP Rating: IP40, indoor use
Pakend sisaldab:
Chauvet Pro Maverick MK2 Wash 40W RGBW LED liikuvpea 1 tk
Seetronic Powerkon IP65 toitekaabel 1 tk
Omega kinnitusklamber 1 tk
Ask from Sales Specialists for more information about this product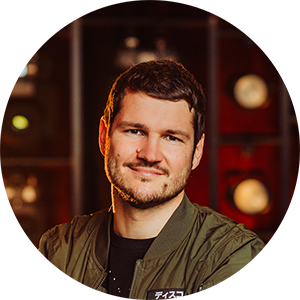 progear@progear.ee
+372 6728 280