Progear on turvaline ostukoht internetis
Turvaline ostukoht on E-kaubanduse Liidu poolt väljastatav usaldusmärgis Eesti e-poodidele. Usaldusmärgisega e-poodidest ostmine on tarbija jaoks turvaline, sest e-poe müügitingimused vastavad seaduses kehtestatud nõuetele ning nende tegevust monitooritakse liidu poolt järjepidevalt.
Loe lähemalt siit
All Estonian citizens or people with valid residence and work permit, can apply for installed payments through our partners: Inbank, LHV Hire-purchase, Holm Pank Liisi Hire-purchase. More info here: https://www.progear.eu/payment-methods/
If for some reason the goods purchased from the e-shop are not suitable for you, you can return the product(s) within 14 days, before taking it into use. We will refund the purchase amount immediately, but not later than within 14 days (in accordance to e-shop General Terms and Conditions of Sale, Section 4.).
In order to return a product, please complete our return form or send a withdrawal application in free form to the e-mail address progear@progear.ee. Product has to be returned or send back to Progear Showroom at Artelli 19, 10621, Tallinn, EE.
‌Chauvet Professional Net-X II
Net-X II
Net-XII is a versatile rack-mountable Ethernet-to-DMX node, which also functions as a merger for two controllers on either Ethernet or DMX inputs. It has the ability to record up to 10 DMX presets which can be triggered remotely. Net-X II has two 5-pin DMX inputs and eight 5-pin DMX outputs -all optically isolated, and can output up to eight universes simultaneously. The eight 5-pin DMX outputs can be individually assigned to either of the two DMX inputs or the Ethernet inputs to mix network inputs with DMX inputs in a single device. LTP and HTP merging fully supports network protocols sACN, Art-Net or DMX to merge two incoming controllers to any DMX output. It has RDM over network functionality. Net-X II provides a reliable platform for novice users with its preset configuration library, while providing experts with a highly customizable network infrastructure for complex control systems.
At a glance
5-pin DMX splitter/distributor

Art-Net/sACN to DMX converter, up to 8 universes

DMX to Art-Net/sACN converter, up to 8 universes

Merge two 5-pin DMX universes into a single universe, or merge 2 NET controllers (Art-Net or sACN) into the same universe, then convert to standard 5-pin DMX for the outputs

HTP (highest takes priority) and LTP (latest takes priority) merge functions supported

Backup settings and configurations with same or other NET-X IIs

Webserver supported for remote configuration and backup/update

Integrated Record function allows you to record looks from a controller and save them into memory (10 shows in memory, 100 steps each) to trigger up to 4 shows/zones simultaneously using the 5-wire Phoenix cold contacts on the rear of the unit
Supports RDM over Art-Net
Spetsifikatsioonid:
Optical
Dimensions: 19 x 6.22 x 1.73 in (483 x 158 x 44 mm)

Weight: 4.6 lb (2.1 kg)

Threaded Bolt: M12

Exterior Color: Black

Housing Material: Steel

Rackmount: 1U
Construction / physical
Power Connection: Edison (Local) plug to Neutrik powerCON

Power Input: Neutrik powerCON

Device Data Inputs: Neutrik® etherCON® (1 total) and 5-pin XLR (2 total)

Device Data Outputs: 5-pin XLR (8 total)

Device Date Throughputs: Neutrik® etherCON® (1 total)

Cable Length (power): 5 ft (1.5 m)
Control
Control Protocol: Art-Net, DMX, sACN

Merge Support: Yes

Protocol Merging: (2) Art-net consoles, (2) DMX consoles, (2) sACN consoles
Electrical
Input Voltage: 100 to 240 VAC, 50/60 Hz (auto-ranging)

Power and Current: 11 W, 0.09 A @ 120 V, 60 Hz

Power and Current: 14 W, 0.06 A @ 208 V, 60 Hz

Power and Current: 14 W, 0.06 A @ 230 V, 50 Hz
Certifications / qualifications
CEIP Rating: IP20, dry location

Temperature (Ambient): -4 °F to 113 °F (-20 °C to 45 °C)

Pakend sisaldab:
‌Chauvet Professional Net-X II 1 tk



Neutrik powerCON toitekaabel 1 tk
Ask from Sales Specialists for more information about this product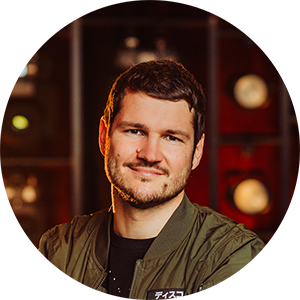 progear@progear.ee
+372 6728 280