Progear on turvaline ostukoht internetis
Turvaline ostukoht on E-kaubanduse Liidu poolt väljastatav usaldusmärgis Eesti e-poodidele. Usaldusmärgisega e-poodidest ostmine on tarbija jaoks turvaline, sest e-poe müügitingimused vastavad seaduses kehtestatud nõuetele ning nende tegevust monitooritakse liidu poolt järjepidevalt.
Loe lähemalt siit
All Estonian citizens or people with valid residence and work permit, can apply for installed payments through our partners: Inbank, LHV Hire-purchase, Holm Pank Liisi Hire-purchase. More info here: https://www.progear.eu/payment-methods/
If for some reason the goods purchased from the e-shop are not suitable for you, you can return the product(s) within 14 days, before taking it into use. We will refund the purchase amount immediately, but not later than within 14 days (in accordance to e-shop General Terms and Conditions of Sale, Section 4.).
In order to return a product, please complete our return form or send a withdrawal application in free form to the e-mail address progear@progear.ee. Product has to be returned or send back to Progear Showroom at Artelli 19, 10621, Tallinn, EE.
‌Chauvet Professional Ovation E-260WWIP ilmastikukindel lavavalgusti
Ovation E-260WW IP
Ovation E-260WW IP takes the brilliant breakthrough concept of the Ovation E-260WW and places it outdoors. Our standard shutter assembly and lenses lend familiarity and ease-of-use to this groundbreaking IP65-rated ERS-style fixture with an output surpassing that of 750 W HPL. This groundbreaking ellipsoidal also boasts extremely smooth dimming down to the very bottom of the curve as well as a flat and even field of light for superior gobo projection. Selectable PWM, RDM, and onboard dimming curves ease setup and programming.
At a glance
Warm white ERS-style fixture with output exceeding a tungsten 750 W source

Fully IP65 rated for seasonal use indoors or out

Use of our standard Ovation beam shaping shutters and lenses lends familiarity and ease of use to the fixture

Ultra smooth 16-bit dimming, and 8-bit dimming curves to complement any lighting scheme.

Flat, even field of light for superior gobo projection

RDM (Remote Device Management) for added flexibility

Adjustable PWM (Pulse Width Modulation) to avoid flickering on camera
Spetsifikatsioonid:
Optical
Light Source: 1 LED (WW) 230 W, (3.6 A), 3149 K, 50,000 hours life expectancy

Color Temperature (at full): 3149 KCRI: 96

Beam Angle (w/14° lens): 11°

Beam Angle (w/19° lens): 13°

Beam Angle (w/26° lens): 16°

Beam Angle (w/36° lens): 20°

Beam Angle (w/50° lens): 28°

Beam Angle (w/15°–30° lens)(Narrow): 12°

Beam Angle (w/15°–30° lens)(Wide): 14°

Beam Angle (w/25°–50° lens)(Narrow): 21°

Beam Angle (w/25°–50° lens)(Wide): 22°

Field Angle (w/14° lens): 14°

Field Angle (w/19° lens): 18°

Field Angle (w/26° lens): 25°

Field Angle (w/36° lens): 34°

Field Angle (w/50° lens): 50°

Field Angle (w/15°–30° lens)(Narrow): 15°

Field Angle (w/15°–30° lens)(Wide): 29°

Field Angle (w/25°–50° lens)(Narrow): 26°

Field Angle (w/25°–50° lens)(Wide): 46°

Dimming Modes: 4Lumens (w/19° lens): 7,587

Lumens (w/26° lens): 10,284

Lumens (w/36° lens): 10,121

Lumens (w/50° lens): 9,655

Illuminance (w/14° lens): 14,149 lux @ 5 m

Illuminance (w/19° lens): 9,256 lux @ 5 m

Illuminance (w/26° lens): 6,910 lux @ 5 m

Illuminance (w/36° lens): 4,053 lux @ 5 m

Illuminance (w/50° lens): 1,703 lux @ 5 m
Illuminance (w/15°–30° lens)(Narrow): 16,827 lux @ 5 m
Illuminance (w/15°–30° lens)(Wide): 10,626 lux @ 5 m
Illuminance (w/25°–50° lens)(Narrow): 7,210 lux @ 5 m
Illuminance (w/25°–50° lens)(Wide): 3,295 lux @ 5 m
Selectable PWM: 600 Hz, 1,200 Hz, 2,000 Hz, 4,000 Hz, 25,000 Hz
Dynamic effects
Dimmer: Electronic

Shutter/Strobe: Electronic

Strobe Rate: 0 to 30 Hz

Color Temperature Presets: No

Dim Modes: 4

Built-in Automated Programs: Yes
Construction
Dimensions (fixture only): 19.49 x 11.14 x 18.42 in (495 x 342 x 506 mm)

Dimensions (w/14° lens extended): 28.7 x 11.14 x 18.42 in (790 x 342 x 506 mm)

Dimensions (w/26° lens extended): 23.5 x 13.46 x 19.92 in (597 x 342 x 506 mm)

Dimensions (w/15°–30° lens): 32.87 x 14.61 x 14.61 in (835 x 371 x 371 mm)

Dimensions (w/25°–50° lens): 27.17 x 14.61 x 14.61 in (690 x 371 x 371 mm)
Weight (fixture only): 20.2 (9.2 kg)

Weight (w/14° lens): 25.6 lb (11.6kg)

Weight (w/26° lens): 24.4 lb (11kg)

Weight (w/15°–30° lens): 34.2 lb (15.5kg)

Weight (w/25°–50° lens): 31.8 lb (14.4kg)

Exterior Color: Black

Gobo Size (Optional): "A": 94 mm (outside), 79 mm (image), 2.5 mm (max. thickness)

Gobo Size (Optional): "B": 94 mm (outside), 69 mm (image), 2.5 mm (max. thickness)

Accessory Holder/Gel Frame Size (14° lens): 7.5 in (191 mm)

Accessory Holder/Gel Frame Size (19°, 26°, 36°, and 50° lens): 6.25 in (159 mm)

Accessory Holder/Gel Frame Size (15°–30° lens): 7.5 in (191 mm)

Accessory Holder/Gel Frame Size (25°–50° lens): 7.5 in (191 mm)
Connections
Power Connection: Edison (local) plug to Seetronic Powerkon IP65

Power Input: Seetronic Powerkon IP65

Power Output: Seetronic Powerkon IP65

Data Connectors: 5-pin IP65 XLR

Cable Length (power): 5 ft (1.5 m)
Control
Control Protocol: DMX, RDM

DMX Channels: 2, 3, 4 or 7

Modes/Personalities: 4 personalities (2, 3, 4, 7)
Electrical
Input Voltage: 100 to 240 VAC, 50/60 Hz (auto-ranging)

Power Linking: 7 units @ 120 V; 12 units @ 208 V; 13 units @ 230 V

Power and Current: 221 W, 1.85A @ 120 V, 60 Hz

Power and Current: 215 W, 1.11 A @ 208 V, 60 Hz

Power and Current: 213 W, 1.01 A @ 230 V, 50 Hz
Certifications
CE, MET

IP Rating: IP65, outdoor/wet, with pressure equalizing M12 GORE® valve
Pakend sisaldab:
‌Chauvet Professional Ovation E-260WWIP ilmastikukindel lavavalgusti 1 tk


Seetronic Powerkon IP65 toitekaabel 1 tk



Ask from Sales Specialists for more information about this product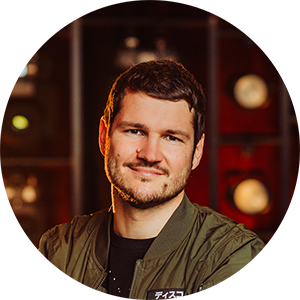 progear@progear.ee
+372 6728 280