Available immediately
Shipping 1-2 Business Days
Progear on turvaline ostukoht internetis
Turvaline ostukoht on E-kaubanduse Liidu poolt väljastatav usaldusmärgis Eesti e-poodidele. Usaldusmärgisega e-poodidest ostmine on tarbija jaoks turvaline, sest e-poe müügitingimused vastavad seaduses kehtestatud nõuetele ning nende tegevust monitooritakse liidu poolt järjepidevalt.
Loe lähemalt siit
All Estonian citizens or people with valid residence and work permit, can apply for installed payments through our partners: Inbank, LHV Hire-purchase, Holm Pank Liisi Hire-purchase. More info here: https://www.progear.eu/payment-methods/
If for some reason the goods purchased from the e-shop are not suitable for you, you can return the product(s) within 14 days, before taking it into use. We will refund the purchase amount immediately, but not later than within 14 days (in accordance to e-shop General Terms and Conditions of Sale, Section 4.).
In order to return a product, please complete our return form or send a withdrawal application in free form to the e-mail address progear@progear.ee. Product has to be returned or send back to Progear Showroom at Artelli 19, 10621, Tallinn, EE.
Chauvet Strike 4 100 W white LED blinder
Chauvet Strike 4 sisaldab endas 4 individuaalselt fokusseeritavat 100W chip-on-board LED valgusallikat, DMX kanali profiile, värvitemperatuuri määramist kuni 3096 K ja palju muud. Chauvet Strike 4 on laia valguse katvusega ning kasutatav efektiivse blinderina. Lisaks on valgustil lihtsasti kasutatav OLED ekraan ja 16-bit dimming control funktsioon. Valgusnurk: 49°. Valgusallikas: 4 LEDi (WW) 100 W, (2.3 A ), 3096 K, 50,000 hours life expectancy.
STRIKE 4
Meet the STRIKE 4, CHAUVET Professional's answer to your multi-format LED warm-white wash needs! STRIKE 4 features four independently focusable 100W chip-on-board LEDs that provide incredible output and coverage for a wide gamut of production genres. STRIKE 4 features smooth 16-bit dimming control for those incandescent-style fades, a series of automated strobe effects for using the STRIKE 4 as an audience blinder, individual manual pan control of each LED pod and adjustable PWM for using the STRIKE 4 in film and studio locations. STRIKE 4 comes standard with basic and advanced control personalities for flexibility in programming, and an easy-to-read OLED display for quick onboard adjustments.
At a glance
16-bit dimming control for smooth, perfect fades
Individual pan of each head to allow for directional adjustment of light output
Simple and complex DMX channel profiles for programming flexibility
Easy to use OLED display
Automated strobing programs for easy programming
Adjustable Pulse Width Modulation (PWM) control to eliminate flicker on camera
Spetsifikatsioonid:
Optical
Light Source: 4 LEDs (WW) 100 W, (2.3 A ), 3096 K, 50,000 hours life expectancy
Color Temperature (at full): 3096 K
Beam Angle: 49°
Field Angle: 79°
Illuminance (total): 999 lux @ 5 m
Illuminance (per cell): 242 lux @ 5 m
Pixels: 2 x 2
Selectable PWM: 600 Hz, 1,200 Hz, 2,000 Hz, 4,000 Hz, 25,000 Hz
Dynamic effects
Pan: ± 24° manual adjustment per pod
Dimmer: Electronic
Shutter/Strobe: Electronic
Strobe Rate: 0 to 30 Hz
Standalone Color Mixing: Yes
Dim Modes: 4
Built-in Automated Programs: Yes
Construction/physical
Mõõtmed: 36,2 x 16,3 x 36,2 cm
Kaal: 8,7 kg
Exterior Color: Black
Housing Material: Aluminum die-cast
Connections
Power Connection: Edison (Local) plug to Neutrik powerCON
Power Input: Neutrik powerCON
Power Output: Neutrik powerCON
Data Connectors: 5-pin XLR
Cable Length (power): 5 ft (1.5 m)
Control
Control Protocol: DMX
DMX Channels: 1, 3, 4 or 9
Electrical
Input Voltage: 100 to 240 VAC, 50/60 Hz (auto-ranging)
Power Linking: 5 units @ 120 V; 9 units @ 208 V; 10 units @ 230 V
Power and Current: 301 W, 2.49 A @ 120 V, 60 Hz
Power and Current: 287 W, 1.43 A @ 208 V, 60 Hz
Power and Current: 286 W, 1.29 A @ 230 V, 50 Hz
Certifications/qualifications
CE
IP Rating: IP20, dry location
Pakend sisaldab:
Chauvet STRIKE 4 1 tk
Neutrik® powerCON® toitekaabel 1 tk
Ask from Sales Specialists for more information about this product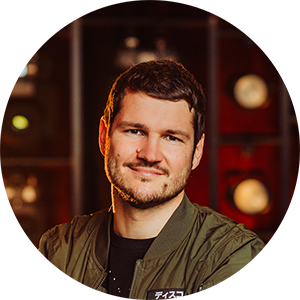 progear@progear.ee
+372 6728 280