Progear on turvaline ostukoht internetis
Turvaline ostukoht on E-kaubanduse Liidu poolt väljastatav usaldusmärgis Eesti e-poodidele. Usaldusmärgisega e-poodidest ostmine on tarbija jaoks turvaline, sest e-poe müügitingimused vastavad seaduses kehtestatud nõuetele ning nende tegevust monitooritakse liidu poolt järjepidevalt.
Loe lähemalt siit
All Estonian citizens or people with valid residence and work permit, can apply for installed payments through our partners: Inbank, LHV Hire-purchase, Holm Pank Liisi Hire-purchase. More info here: https://www.progear.eu/payment-methods/
If for some reason the goods purchased from the e-shop are not suitable for you, you can return the product(s) within 14 days, before taking it into use. We will refund the purchase amount immediately, but not later than within 14 days (in accordance to e-shop General Terms and Conditions of Sale, Section 4.).
In order to return a product, please complete our return form or send a withdrawal application in free form to the e-mail address progear@progear.ee. Product has to be returned or send back to Progear Showroom at Artelli 19, 10621, Tallinn, EE.
Chauvet Pro WELL Fit 6-Pack RGBA LED valgustite komplekt
Chauvet Pro WELL Fit 6-Pack on RGBA LED valgustite komplekt, mis sisaldab kuute kompaktset, aku toitega LED valgustit alt-üles valgustamiseks, IR pulti ning spetsiaalset transpordikasti, milles on võimalik valgusteid turvaliselt hoiustada ja laadida. Komplekti kuuluvad valgustid sisaldavad 4x (quad- color RGBA) 10 W LED valgusallikat, juhtimiseks režiime "WDMX", "IR" ja "Manual operation" ning keskkonda sulanduvat kroomitud korpust. Lisaks vastavad valgustid standardile IP 65 ning võimaldavad mitmekülgset kasutust sise- ja välitingimustes.
WELL Fit
WELL Fit is a must for event lighting. A discrete, high powered LED up-lighter, this small battery powered wash light comes in a reflective chrome housing designed to blend into any décor. WELL Fit can be controlled wirelessly either by W-DMX or by an included IR remote; alternatively, it can be controlled manually from the OLED display on the fixture. All of these features combined make the WELL Fit a perfect solution for quick setup and distinguished accent lighting.
At a glance
A completely wireless IP 65 rated battery powered up-light with four high powered quad colored RGBA LEDs that is controlled by W-DMX or IR remote.
Chrome exterior for blending into its surroundings.
Drop in case charging for easy storage and re-charging of the battery.
8 hours of operation at full and a quick 5 hours charging time for frequent use.
Built in automated programs recallable by IR, WDMX or manually.
M12 threaded insert for easy clamp installation and a Kensington lock position for securing your investment.
Spetsifikatsioonid:
Optical
Valgusallikas: 4 LEDi (quad- color RGBA) 10 W, (720 mA), 50,000 hours life expectancy).
Valguse nurk: 11°
Field Angle: 18°
Illuminance (18°): 800 lux @ 5 m
PWM Frequency: 1200 Hz
Dynamic effects
Color Macros: 5 macros
Dimmer: Electronic
Shutter/Strobe: Electronic
Strobe Rate: 0 to 24 Hz
Standalone Color Mixing: Yes
Color Temperature Presets: Yes
Dim Modes: 4
Built-in Automated Programs: Yes
Construction/physical
Mõõtmed (1 valgusti): 138 x 145 x 202 mm
Mõõtmed (transpordikast): 519 x 470 x 540 mm
Kaal (1 valgusti): 3.4 kg
Kaal (transpordikast): 47 kg
Exterior Color: Chrome
Housing Material: Aluminum die-cast
Connections
Power Connection: Edison (Local) plug to Neutrik® powerCON
Power Input: Neutrik® powerCON®
Cable Length (power): 5 ft (1.5 m)
Control
Control Protocol: W-DMX™, IRC
DMX Channels: 3, 4, 6 or 10
Modes/Personalities: 5 personalities (4Ch, 6Ch, 10Ch, HSV, HSI)
Electrical
Input Voltage: 100 to 240 VAC, 50/60 Hz (auto-ranging)
Power and Current (single unit charging): 48 W, 0.44 A @ 120 V, 60 Hz
Power and Current (charging case): 288 W, 2.44 A @ 120 V, 60 Hz
Power and Current (single unit charging): 48 W, 0.25 A @ 208 V, 60 Hz
Power and Current (charging case): 288 W, 1.5 A @ 208 V, 60 Hz
Power and Current (single unit charging): 48 W, 0.23 A @ 230 V, 50 Hz
Power and Current (charging case): 288 W, 1.38 A @ 230 V, 50 Hz
Battery
Battery type: Lithium Ion
Rechargeable: Yes
Battery Charge Time: 5 hours
Battery Life: (all on) 8 hours, (single LED) 20 hours
Battery Power: 14.8 V, 11 Ah
Certifications/qualifications
CE
IP Rating: IP65, temporary outdoor/wet use
Pakend sisaldab:
Chauvet Pro WELL Fit RGBA LED valgusti 6 tk
Transpordikast 1 tk
IR pult 1 tk
Neturik powerCON toitekaabel (Edison otsikuga) 1 tk
Ask from Sales Specialists for more information about this product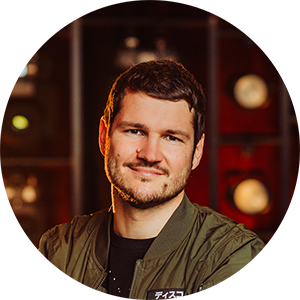 progear@progear.ee
+372 6728 280