Progear on turvaline ostukoht internetis
Turvaline ostukoht on E-kaubanduse Liidu poolt väljastatav usaldusmärgis Eesti e-poodidele. Usaldusmärgisega e-poodidest ostmine on tarbija jaoks turvaline, sest e-poe müügitingimused vastavad seaduses kehtestatud nõuetele ning nende tegevust monitooritakse liidu poolt järjepidevalt.
Loe lähemalt siit
All Estonian citizens or people with valid residence and work permit, can apply for installed payments through our partners: Inbank, LHV Hire-purchase, Holm Pank Liisi Hire-purchase. More info here: https://www.progear.eu/payment-methods/
If for some reason the goods purchased from the e-shop are not suitable for you, you can return the product(s) within 14 days, before taking it into use. We will refund the purchase amount immediately, but not later than within 14 days (in accordance to e-shop General Terms and Conditions of Sale, Section 4.).
In order to return a product, please complete our return form or send a withdrawal application in free form to the e-mail address progear@progear.ee. Product has to be returned or send back to Progear Showroom at Artelli 19, 10621, Tallinn, EE.
DAP-Audio ZPA-6240TU 240W taustheli võimendi
DAP-Audio ZPA-6240TU on mitmekülgne taustheli võimendi, mis on loodud spetsiaalselt mitmetsoonilistesse 100V taustheli süsteemidesse. Võimendi väljundab 6x 40W (240W) ja sisaldab USB/SD sisendiga MP3 pleierit/salvestajat, FM-raadiot ning palju muud. Võimendi on hea lahendus nii teadaannete, kui taustamuusika esitamiseks kaubanduskeskustes, messidel ja mujal. Mõõtmed: 483x328x133mm.
240W 100V Zone amplifier
6 Zones with separate volume control
Media player with USB and SD input
Digital Message Player built-in
The Dap Audio ZPA-6240TU is a 6 zone 100V amplifier ideal for multi zone public address systems. The amplifier has 240W of total power divided in 6x40W with separate volume controls for each zone. All outputs are protected by an overload and overheat detection system. It is equipped with a MP3 player/recorder with a USB/SD input, a FM-tuner, 4 microphone inputs and 2 line inputs for external audio sources. All inputs have volume, treble and bass controls to set the desired balance and sound quality. The ZPA-6240TU has a digital message player which can store up to 6 pre-recorded messages. These can be controlled by an external control connector or by using the dedicated PM-Six paging microphone. There are 2 dedicated paging microphones available PM-One and PM-Six.
The PM-One is a regular paging microphone to do announcements for all zones while the PM-Six has the functionality to do announcements and trigger the pre-recorded audio files on the desired zones. The ZPA-6240TU works on 240VAC but also has a 24VDC input which automatically takes over when mains power shuts down in an emergency situation. These amplifiers are designed for PA systems with applications such as announcement, intercommunication, background music and broadcasting in convention-halls, shopping centers, dining rooms, auditoriums and recreation areas. These desk top amplifiers have an integrated protective circuit to withstand overload or short-circuits of output. This results in very high reliability and easy installations without extra audio processors. It is a complete range from simple amplifiers till matrix amplifiers with built-in tuner and media player.
Spetsifikatsioonid:
Sisendid
4x Mic/Line: XLR/Jack combi & Terminals
2x Line: RCA
Meediapleier
Source: 1x USB type A, 1x SD Card
Supported files: MP3 , 48kHz, 320kbps
Format: FAT16/FAT32 up to 32Gb
Playback: Repeat, Continuous
Raadio
FM band: 87,5 – 108 MHz
Presets: 4
Antenna: 75Ohm
Features
Speech filter: -3dB, 300Hz 6db/oct
Phantom power: 24V
Tone Control: Bass 100 Hz, treble 10 KHz, +/-10dB
Chime: adjustable volume
PTT: Mic input 1
VOX: Mic input 2
Telephone input: Override all, terminal
General
Power supply: 220~240VAC, 50/60Hz
Back-up power supply: DC 24V 20A
Energiatarve: 340W
Ühendus: IEC
Mõõtmed: 483x328x133mm
Kaal: 16 kg
Pakend sisaldab:
DAP-Audio ZPA-6240TU 240W taustheli võimendi 1 tk
1,5m toitekaabel 1 tk
FM antenn 1 tk
Ask from Sales Specialists for more information about this product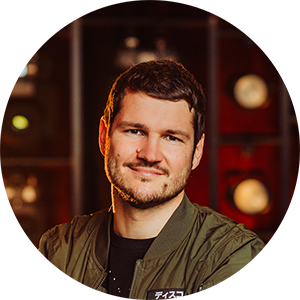 progear@progear.ee
+372 6728 280