Progear on turvaline ostukoht internetis
Turvaline ostukoht on E-kaubanduse Liidu poolt väljastatav usaldusmärgis Eesti e-poodidele. Usaldusmärgisega e-poodidest ostmine on tarbija jaoks turvaline, sest e-poe müügitingimused vastavad seaduses kehtestatud nõuetele ning nende tegevust monitooritakse liidu poolt järjepidevalt.
Loe lähemalt siit
All Estonian citizens or people with valid residence and work permit, can apply for installed payments through our partners: Inbank, LHV Hire-purchase, Holm Pank Liisi Hire-purchase. More info here: https://www.progear.eu/payment-methods/
If for some reason the goods purchased from the e-shop are not suitable for you, you can return the product(s) within 14 days, before taking it into use. We will refund the purchase amount immediately, but not later than within 14 days (in accordance to e-shop General Terms and Conditions of Sale, Section 4.).
In order to return a product, please complete our return form or send a withdrawal application in free form to the e-mail address progear@progear.ee. Product has to be returned or send back to Progear Showroom at Artelli 19, 10621, Tallinn, EE.
Enttec D-PRO

Tarkvara süsteemi nõuded:
Mac: OS X 10.7 või kõrgem, Intel protsessor

Windows: Windows Vista või uuem (Windows XP toetus kuni D-PRO 1.4.2 ainult)
The best software in its class
With the ability to control lighting this easily, no wonder D-PRO is the best software in its class. Operating seamlessly on Mac or PC, D-PRO's intuitive interface and extensive array of advanced features make running preset lighting cues, a second nature. It's pure lighting control at your fingertips.
Features
Lighting control for Apple Mac or Windows PC
Mac or PC, you don't need to choose anymore. D-PRO runs seamlessly on both platforms in 32 or 64 bit. Giving you the same interface you can switch as you change systems
Connectivity as you want it
Control your lights using our award winning USB PRO Mk2 or industry standard Art-Net devices. Connect any midi surface or the dedicated Enttec wings for that hands on feel to lighting control.
Unlimited potential
Unlimited Groups, Unlimited Palletes and, Unlimited Cues allowed
Advanced Timing
With the Advanced Timing feature, any category of attributes for any fixture can have its own time in a cue, separate from the overall cue timing.
Be the programmer
A concept familiar to many moving light console users, the "Programmer" area allows live edits to be made and saved as a cue, group, or palette.
License Options
2 Universe (70573): Restricted to a single computer only, must be registered before use, download only
8 Universe (70571): Portable license on a usb dongle, package includes CD and USB license dongle, ability to save the standalone show on PRO Mk2, up to 8 universe output.
Ask from Sales Specialists for more information about this product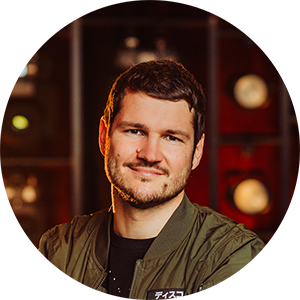 progear@progear.ee
+372 6728 280