€1,711.20
€1,426.00
€1,860.00
-148,80€You save 8%
Progear on turvaline ostukoht internetis
Turvaline ostukoht on E-kaubanduse Liidu poolt väljastatav usaldusmärgis Eesti e-poodidele. Usaldusmärgisega e-poodidest ostmine on tarbija jaoks turvaline, sest e-poe müügitingimused vastavad seaduses kehtestatud nõuetele ning nende tegevust monitooritakse liidu poolt järjepidevalt.
Loe lähemalt siit
All Estonian citizens or people with valid residence and work permit, can apply for installed payments through our partners: Inbank, LHV Hire-purchase, Holm Pank Liisi Hire-purchase. More info here: https://www.progear.eu/payment-methods/
If for some reason the goods purchased from the e-shop are not suitable for you, you can return the product(s) within 14 days, before taking it into use. We will refund the purchase amount immediately, but not later than within 14 days (in accordance to e-shop General Terms and Conditions of Sale, Section 4.).
In order to return a product, please complete our return form or send a withdrawal application in free form to the e-mail address progear@progear.ee. Product has to be returned or send back to Progear Showroom at Artelli 19, 10621, Tallinn, EE.
Take control of your data
The Datagate MK2 is the ultimate in the advanced lighting data control. An extremely powerful and flexible DMX management tool, it allows you to direct DMX distribution on advanced networked systems, translating between DMX and Ethernet protocols. Take control of your data like never before and enjoy perfect results every time.
Configure and edit individual profiles with a simple drag-and-drop flow chart in your web browser. It's a breeze to convert hundreds of Universes from ArtNet to sACN in real-time, alongside using the eight local DMX ports for input or output duties. Most importantly, the inbuilt DMX generator allows channels to be set to different levels for testing without the need for a DMX source.
Supporting Art-Net 1/2/3, KiNET, sACN, ESP, OSC and RS232, the E-Streamer also handles DMX512A and RDM on its physical ports.
The Datagate MK2 can be loaded with various licences to unlock advanced merging, switching, hot spare, RDM Sensor, RDM Tools and Stream Auditor functionality.
There is no other device in the world quite like the Datagate MK2. It is a unique data-processing hub that takes any installation to a level beyond advanced data control as you know it. Put simply, no other Ethernet-DMX converter on the market offers this level of flexibility and performance.
Features
Advanced Data Manipulation
Using any modern web-browser, you can tell the Datagate Mk2 – what to do with the endless types of DMX data on your network. Mix and match to suit your needs. Configuration and editing of Profiles may be done with web browser that allows graphical flowchart style drag-and-drop editing.
Multiple Input and Outputs
8 DMX ports (input or output). 1 Gigabit Ethernet port and 1 RS232 input for profile selection via serial command.
Multiple Protocol Support
Supports Art-Net 1/2/3, KiNET, Streaming ACN and ESP in DMX over Ethernet protocols. Fully supports DMX 512 A and ANSI E1.20 RDM
Make your Own Profile
Use the Profile Editor, drag & drop the modeles and make your very own profile. Some examples include:
DMX Hub/Splitter: Expand DMX networks

DMX Merger (HTP or LTP): Combine one or more controllers onto one network

DMX -> Ethernet: Input DMX signals into your 3D visualisation software

Ethernet-> DMX : Control large DMX installations via PC and OSX programs

RDM Gateway : Manage your lights remotely

RDM Sensor: Gather health information about your lights

DMX shifting : Manipulate your DMX Data like never before
Spetsifikatsioonid:
Input Voltage: 85 - 264V AC

Input Frequency: 47 - 63Hz

Weight: 1.8kg / 3.96lbs

Shipped Weight: 2.6kg / 5.78lbs

Length: 463.1mm / 18.25"

Width: 111mm / 5"

Height: 1.72"

Op Environment: 0-50 Celsius
Connectors
8x 5-Pin Female RDM enabled XLR

for DMX input/Output

1x 5-Pin male XLR for DMX input

1x RJ45 Ethernet Connector

1x RS232 Connector

2x USB Host Connector (un-used)
Certification: CE, FCC certified
Pakend sisaldab:
Ethernet kaabel 1 tk

Voolukaabel 1 tk
Ask from Sales Specialist for more information about this product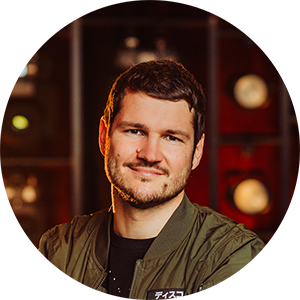 Mikk Saar
mikk@progear.ee
+372 6728 280