Progear on turvaline ostukoht internetis
Turvaline ostukoht on E-kaubanduse Liidu poolt väljastatav usaldusmärgis Eesti e-poodidele. Usaldusmärgisega e-poodidest ostmine on tarbija jaoks turvaline, sest e-poe müügitingimused vastavad seaduses kehtestatud nõuetele ning nende tegevust monitooritakse liidu poolt järjepidevalt.
Loe lähemalt siit
All Estonian citizens or people with valid residence and work permit, can apply for installed payments through our partners: Inbank, LHV Hire-purchase, Holm Pank Liisi Hire-purchase. More info here: https://www.progear.eu/payment-methods/
If for some reason the goods purchased from the e-shop are not suitable for you, you can return the product(s) within 14 days, before taking it into use. We will refund the purchase amount immediately, but not later than within 14 days (in accordance to e-shop General Terms and Conditions of Sale, Section 4.).
In order to return a product, please complete our return form or send a withdrawal application in free form to the e-mail address progear@progear.ee. Product has to be returned or send back to Progear Showroom at Artelli 19, 10621, Tallinn, EE.
‌Enttec STORM 8 Art-Net-DMX splitter
Storm to the power of 8
8 DMX ports (RJ45), support for multiple protocols and easily configured using any web browser via the built-in web-server. Control a total of 4096 DMX channels, thanks to 8 DMX universe support.
Features
Easy to setup
With a web-browser based settings page, Storm 8 is relatively easy to setup and use. Connect and configure in your favorite browser.
8 Universe or 4096 DMX channels
Supports a maximum of 4096 DMX channels, thanks to 8 DMX universe support.
Merging support
Supports either LTP or HTP Merging (upto 2 sources). Use another source, just to test your setup, and revert back to the master source when required. All standard on Storm 8.
Easy Cabling
Easier and lower cabling costs using standard RJ45 outputs. Although XLR connectors are widely used in the entertainment world, when your project isn't travelling the world on a regular basis, RJ45s connectors offer the best price/performance ratio. Using standard shielded CAT5 cable to connect your whole system also helps keep the cost per port down. We use the standard ANSI E1.27-2 specified RJ45 pinout to make sure most equipment connections will be simple.
Multi-Protocol Support
Supports Art-Net 1/2/3, sACN and ESP. Ready for any of these network sources. Simply change the required protocol from Setting page.
Compact yet powerful
Compact hardware that consists of: 8 DMX (RJ45) data output ports, an IEC power connector, and one 10/100 Ethercon RJ45 Ethernet. Storm 8 fits into a robust metal 9.5 inch 1 Unit rack. Or two units can be mounted side by side to form a standard 19 inch rack. Also has an, in-built power supply (input 90 to 260V AC), so can be used worldwide.
Spetsifikatsioonid:
PSU Input Voltage 90 – 260V AC

PSU Input Frequency 50/60 Hz

Weight 1.65 lbs. / 0.75 Kg

Shipped weight 3.19 lbs. / 1.45 Kg

Length 7.53" / 191mm

Width 4.14" / 105mm

Height 1.75" / 44.5mm

Output Protocol DMX-512

Input Protocol Art-Net, sACN or ESP

Op Environment 0°-50°C in non-condensing environment
Connectors

8x RJ45 DMX output

1x IEC power connector

1x RJ45 Ethercon connector
Package contents:
‌Enttec STORM 8 Art-Net-DMX splitter x 1



Ethernet lead x 1
Ask from Sales Specialists for more information about this product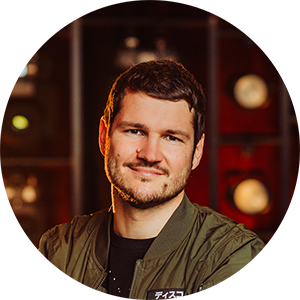 progear@progear.ee
+372 6728 280