Available immediately
Shipping 1-2 Business Days
This product has free shipping!
Progear on turvaline ostukoht internetis
Turvaline ostukoht on E-kaubanduse Liidu poolt väljastatav usaldusmärgis Eesti e-poodidele. Usaldusmärgisega e-poodidest ostmine on tarbija jaoks turvaline, sest e-poe müügitingimused vastavad seaduses kehtestatud nõuetele ning nende tegevust monitooritakse liidu poolt järjepidevalt.
Loe lähemalt siit
All Estonian citizens or people with valid residence and work permit, can apply for installed payments through our partners: Inbank, LHV Hire-purchase, Holm Pank Liisi Hire-purchase. More info here: https://www.progear.eu/payment-methods/
If for some reason the goods purchased from the e-shop are not suitable for you, you can return the product(s) within 14 days, before taking it into use. We will refund the purchase amount immediately, but not later than within 14 days (in accordance to e-shop General Terms and Conditions of Sale, Section 4.).
In order to return a product, please complete our return form or send a withdrawal application in free form to the e-mail address progear@progear.ee. Product has to be returned or send back to Progear Showroom at Artelli 19, 10621, Tallinn, EE.
EZ Acoustics Foam Bass Trap Charcoal Grey akustiline paneel
EZ Acoustics Foam Bass Trap Charcoal Grey on Basotect vahust valmistatud akustiline paneel, mis on loodud spetsiaalselt madala helisageduse kontrollimiseks ruumis. Bass trap on hea helineelavusega ning hõlpsasti ruumi nurkadesse paigaldatav, kasutades selleks spetsiaalset EZ Adhesive liimi või EZ Fasteners takjakinnitusi. Bass trap on efektiivne lahendus ruumi akustika parandamiseks kodustuudios, professionaalses salvestustuudios ning erinevates multimeedia stuudiotes. Mõõtmed: 30 x 30 x 60 cm. Pakendis 4 paneeli. Värvus: Tumehall/charcoal grey.
EZ Acoustics Foam Bass Trap Charcoal Grey
EZ Foam Bass Traps is designed for sound absorption at low frequencies. These bass traps are designed to fit in 90-degree corner of a room and come in 60 centimeters height and 30 cm. depth. The installation of these bass traps is quick and simple. The EZ Foam Bass trap can simply rest on the floor in the corners of the room. Or it may be placed on the wall with the help of the EZ Adhesive or EZ Fastners. These bass traps are commonly used in the broadcast and recording industries as well as home theaters.
Spetsifikatsioonid:
Materjal: Acoustic Foam FR25
Mõõtmed: 30 x 30 x 60 cm
Kogus: 4
Paigaldus: EZ Adhesive
Fire classification: M1 according to UNE 53127
Applications
Recording studio, home theater, commercial facilities, educational and multipurpose spaces.
Pakend sisaldab:
EZ Acoustics Foam Bass Trap Charcoal Grey akustiline paneel 4 tk
Ask from Sales Specialist for more information about this product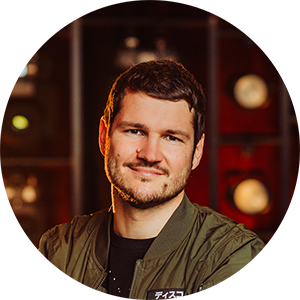 Mikk Saar
mikk@progear.ee
+372 6728 280