Progear on turvaline ostukoht internetis
Turvaline ostukoht on E-kaubanduse Liidu poolt väljastatav usaldusmärgis Eesti e-poodidele. Usaldusmärgisega e-poodidest ostmine on tarbija jaoks turvaline, sest e-poe müügitingimused vastavad seaduses kehtestatud nõuetele ning nende tegevust monitooritakse liidu poolt järjepidevalt.
Loe lähemalt siit
All Estonian citizens or people with valid residence and work permit, can apply for installed payments through our partners: Inbank, LHV Hire-purchase, Holm Pank Liisi Hire-purchase. More info here: https://www.progear.eu/payment-methods/
If for some reason the goods purchased from the e-shop are not suitable for you, you can return the product(s) within 14 days, before taking it into use. We will refund the purchase amount immediately, but not later than within 14 days (in accordance to e-shop General Terms and Conditions of Sale, Section 4.).
In order to return a product, please complete our return form or send a withdrawal application in free form to the e-mail address progear@progear.ee. Product has to be returned or send back to Progear Showroom at Artelli 19, 10621, Tallinn, EE.
EZ Acoustics Foam Pyramidal 5 FR akustiline paneel
EZ Acoustics Foam Pyramidal 5 FR on püramiidikujulise mustriga akustiline paneel, mis suurendab ruumis helineelduvust ja vähendab järelkajasid, parandades ruumi üldist akustikat. Pehmest Basotec vahust valmistatud akustiline paneel on hõlpsasti paigaldatav, kasutades selleks EZ Acoustics'i liimi või takjakinnitusi. EZ Acoustics Foam Pyramidal 5 FR on hea lahendus kodustuudiotesse, salvestusstuudiotesse, multimeedia stuudiotesse ning mujale. Värvus: Helehall. Paneeli mõõtmed: 60 x 60 x 5 cm.
EZ Foam Pyramidal 5 FR
EZ Foam Pyramidal 5 FR has a unique pattern that makes the pieces are aligned and seamless when installed. EZ Foam Pyramidal 5 FR is a powerful sound absorber that dramatically reduces echo, reverberation and standing waves in all rooms. EZ Foam Pyramidal 5 FR gives you one uniform look to a treated wall,and is ideal for any application where sound absorption and aesthetics are both considerations. Available in color Light Grey with M1 fire rating. Foam Pyramidal 5 FR is available in sheets measuring 60 cm x 60 cm and 5 cm. thickness. EZ Foam Pyramidal 5 FR is ideal for public spaces.
Spetsifikatsioonid:
Materjal: Basotec acoustic foam
Mõõtmed: 60 x 60 x 5 cm
Kogus: 12 paneeli
Paigaldus: EZ Adhesive
Tuleohutus: M1 according to NF P 92-501
Applications
Recording studio, home theater, commercial facilities, educational and multipurpose spaces.
Pakend sisaldab:
EZ Acoustics Foam Pyramidal 5 FR akustiline paneel 12 tk
Ask from Sales Specialists for more information about this product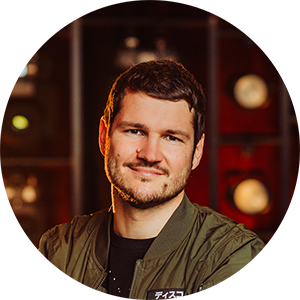 progear@progear.ee
+372 6728 280