Available immediately
Shipping 1-2 Business Days
Progear on turvaline ostukoht internetis
Turvaline ostukoht on E-kaubanduse Liidu poolt väljastatav usaldusmärgis Eesti e-poodidele. Usaldusmärgisega e-poodidest ostmine on tarbija jaoks turvaline, sest e-poe müügitingimused vastavad seaduses kehtestatud nõuetele ning nende tegevust monitooritakse liidu poolt järjepidevalt.
Loe lähemalt siit
All Estonian citizens or people with valid residence and work permit, can apply for installed payments through our partners: Inbank, LHV Hire-purchase, Holm Pank Liisi Hire-purchase. More info here: https://www.progear.eu/payment-methods/
If for some reason the goods purchased from the e-shop are not suitable for you, you can return the product(s) within 14 days, before taking it into use. We will refund the purchase amount immediately, but not later than within 14 days (in accordance to e-shop General Terms and Conditions of Sale, Section 4.).
In order to return a product, please complete our return form or send a withdrawal application in free form to the e-mail address progear@progear.ee. Product has to be returned or send back to Progear Showroom at Artelli 19, 10621, Tallinn, EE.
‌Focusrite ISA 428 MK II microphone preamplifier
Focusrite ISA 428 MK II
Four Classic Mic Pres
ISA 428 MkII incorporates four of Focusrite's renowned mic pres in a simple-to-operate 2U enclosure, placing four mic preamps, instrument inputs and line ins at your fingertips. The original Focusrite mic pre was designed to suit the microphones of the time; today's model makes one small change, adding three additional input impedances to the classic ISA 110 setting, allowing you to match any microphone, old or new, and access a wide range of sounds, from the character and warmth of a vintage mic to the clear transparency of a modern design.
Each mic pre has the option of mic, line or the front-panel instrument input, with variable input impedance to ensure you are getting the best performance from the source. Up to 60dB of gain is available on the four-position rotary and gain range switches, with a further +20dB of continuously variable trim, meaning a huge 80dB of gain is available should it be required. The high-pass filter features variable cut-off frequency between 16 and 420Hz. An array of 6-segment LED meters show peak signal level for the four mic pres, in addition to the four direct inputs to the optional A-D card. Switchable rear-panel insert points allow the use of inline processors such as compression.
Classic ISA mic preamp design featuring Lundahl LL1538 input transformer

Instrument and line inputs with dedicated input connectors and front-panel switch

Switchable input impedance including classic ISA 110 setting

Variable cut-off frequency high-pass filter

Dedicated switchable insert point

Per-channel six-segment LED peak-level meters

Optional A-D card with up to 192kHz, 24-bit sampling via ADAT or AES3
Specsifications:
Mic inputs
Frequency Response At Minimum Gain (0dB) (Mic): -0.35dB at 20Hz and –3dB at 122kHz

Frequency Response At Maximum Gain (60dB) (Mic): –2.5dB at 20Hz and –3dB 103kHz

Gain Range (Mic): 0dB to 60dB in 10dB steps, plus 0dB to 20dB continuously variable trim

Maximum Headroom (Mic): 7.4dBu

Noise EIN (Mic): -126dB (measured at 60dB of gain with 150O termination and 20Hz/22kHz bandpass filter)

Noise At Main Output With Unity Gain (Mic): -98dBu (measured with a 20Hz/22kHz bandpass filter)

SNR (Mic): 123dB (relative to max output 25dBu) 120dB (relative to 0dBFS ( 22dBu)

CMRR (Mic): 88dB

Input Impedance, Variable (Mic): 600O, 1400O, 2400O, 6800O
Line inputs
Frequency Response At Unity Gain (0dB) (Line): -0.3dB at 20Hz and –3dB at 94kHz

Gain Range (Line): -20dB to 10dB in 10dB steps, plus 0dB to 20dB continuously variable trim

Maximum Headroom (Line): 25.4dBu

THD N (Line): 0.002 (measured with 4dBu input signal, 0dB gain setting, with a 20Hz/22kHz bandpass filter)

Noise At Main Output With Unity Gain (Line): -91dBu (measured with a 20Hz/22kHz bandpass filter)

SNR (Line): 116dB (relative to max output 25dBu) 113dB (relative to 0dBFS 22dBu). Input Impedance: 10kO

Frequency Response At 10dB Gain (Instrument): -0.2dB at 20Hz and 0dB at 200kHz

Frequency Response At 40dB Gain (Instrument): -3dB at 20Hz and –3dB at 38.4kHz
Instruments inputs
Gain Range (Instrument): 10dB to 40dB continuously variable

Maximum Headroom (Instrument): 11.5dBu

Noise At Main Output With Minimum Gain ( 10dB) (Instrument): -95dBu (measured with a 20Hz/22kHz bandpass filter)

Input Impedance (Instrument): >1MO
High pass filter
Roll Off: 18dB per octave 3 pole filter

Frequency Range: 16Hz to 420Hz (continuously variable, measured at the 3dB down point)
Front and rear connectivity
Analogue Audio Outputs (Outputs 1-4): 4 line XLR outputs on rear panel, 4 insert send 1/4" TRS jacks on rear panel

Other I/O: IEC power input connector 100Vac – 240Vac
Weight: 5.5kg

Dimensions: 480mm x 88mm x 280mm
Package includes:
‌Focusrite ISA 428 MK II microphone preamplifier x1



Ask from Sales Specialist for more information about this product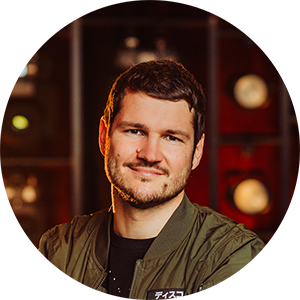 Mikk Saar
mikk@progear.ee
+372 6728 280