Progear on turvaline ostukoht internetis
Turvaline ostukoht on E-kaubanduse Liidu poolt väljastatav usaldusmärgis Eesti e-poodidele. Usaldusmärgisega e-poodidest ostmine on tarbija jaoks turvaline, sest e-poe müügitingimused vastavad seaduses kehtestatud nõuetele ning nende tegevust monitooritakse liidu poolt järjepidevalt.
Loe lähemalt siit
All Estonian citizens or people with valid residence and work permit, can apply for installed payments through our partners: Inbank, LHV Hire-purchase, Holm Pank Liisi Hire-purchase. More info here: https://www.progear.eu/payment-methods/
If for some reason the goods purchased from the e-shop are not suitable for you, you can return the product(s) within 14 days, before taking it into use. We will refund the purchase amount immediately, but not later than within 14 days (in accordance to e-shop General Terms and Conditions of Sale, Section 4.).
In order to return a product, please complete our return form or send a withdrawal application in free form to the e-mail address progear@progear.ee. Product has to be returned or send back to Progear Showroom at Artelli 19, 10621, Tallinn, EE.
‌Laserworld EL-60G on kompaktne 60mW laser, mis võimaldab luua dünaamilise valgusshow väiksemate mõõtmetega klubides, baarides, samuti kodustes tingimustes või eriüritustel. Laser edastab rohelisi kiiri ning sisaldab kontrollimiseks "Stand-alone" režiimi ning muusika järgi mängimiseks "Sound-to-light" režiimi ja integreeritud mikrofoni. Laseril on kokku 50 erinevat kiire mustrit ning ohutuks kasutamiseks on/off voolu lüliti ja lisaks lukustatav on/off lüliti. Mõõtmed: 205/145/75 mm.

‌Laserworld EL-60G

The Laserworld EL-60G is a green single color laser system with a total output power of up to 60mW.
The green DPSS laser module with a wavelength of 532nm ensures a high visibility and brightness. At the same time the projector has good beam specifications with a beam diameter of about 3 mm and beam divergence of about 1.5 mrad and it offers high-speed stepper motors with 2-5 kpps as well as a scan angle of up to 30°. Approximately 50 preset basic patterns, like layers, tunnels, fences, waves etc. are available in the sound-to-light mode. For this mode the sensitivity of the integrated adjustable microphone can be altered. There is an on-off switch as well as an key switch at the rear side of this very compact device.
The Laserworld EL-60G is a very affordable solution for first-time users and it is often used in bars, small clubs, at private parties or home use.
Spetsifikatsioonid:
Total Power typical: 60 mW

Guaranteed power: 40 mW

Power Green: 40 mW / 532 nm

Beam Specifications: ca. 3 mm / 1.5 mrad

Laser Sources: DPSS Laser

Laser Class: 3B

Operation Modes: Sound-to-Light, Stand-Alone

Scanner: high-speed stepper motors, up to 2-5 kpps

Scan Angle max.: 30°

Basic Patterns: ca. 50 (layers, tunnels, fences, waves, etc.)

Accessories: power cable, manual, keys, interlock

Power Supply: 85V - 250V AC

Energiatarve: 30 W

Mõõtmed: 205/145/75 mm

Kaal: 1.4 kg
Pakend sisaldab:
‌Laserworld EL-60G roheline 60mW laser 1 tk

Toitekaabel 1 tk

Võtmed 2 tk

Ask from Sales Specialists for more information about this product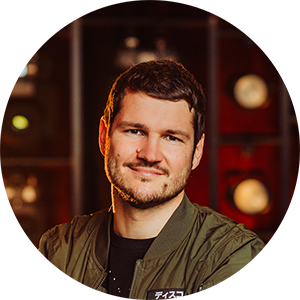 progear@progear.ee
+372 6728 280