Purchases made in the Progear.ee online store can be paid for using the LHV hire purchase service.
Goods bought on LHV hire purchase are delivered immediately. Hire purchase is available for both smaller and larger purchases. The amount of the monthly payment and the repayment period can be chosen freely.
To apply for hire purchase, you must:
be 18–75 years of age;
be an Estonian citizen or the holder of a residence permit which is valid for at least one year;
have a monthly income of at least 250 euros.
Terms and conditions:
Interest starts from 15.9% on the loan balance.
Contract fee starting from EUR 9.90
Length of the agreement 3-48 months.
The decision granting hire-purchase is valid for 90 days.
The hire purchase contract can be amended, if you wish to:
take a grace period;
change the payment date;
change the amount of the monthly payment;
repay the credit amount prematurely.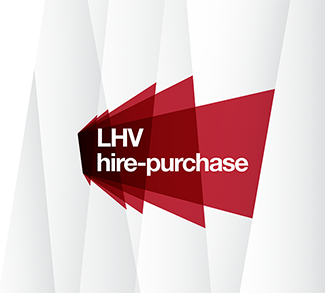 The hire-purchase service is offered by AS LHV Finance. Review the terms and conditions at the vendor or the address www.lhv.ee/en/hire-purchase and consult our expert.The monthly hire-purchase payment is 37,91€ and the annual percentage rate of charge is 25,59% on the following sample terms and conditions: cost of the product/service 700€, down-payment 0%, credit amount 700€, annual interest rate of 19,9% on the outstanding balance (fixed), contract fee 19,9€, hire-purchase period of 23 months, with monthly annuity payments, in the total sum of 871,93€ and the total sum of monthly payments being 871,93€.
---
For additional information, contact us on working days, 10:00 - 18:00, by phone at +372 6728 280 or by e-mail at progear@progear.ee.