Progear on turvaline ostukoht internetis
Turvaline ostukoht on E-kaubanduse Liidu poolt väljastatav usaldusmärgis Eesti e-poodidele. Usaldusmärgisega e-poodidest ostmine on tarbija jaoks turvaline, sest e-poe müügitingimused vastavad seaduses kehtestatud nõuetele ning nende tegevust monitooritakse liidu poolt järjepidevalt.
Loe lähemalt siit
All Estonian citizens or people with valid residence and work permit, can apply for installed payments through our partners: Inbank, LHV Hire-purchase, Holm Pank Liisi Hire-purchase. More info here: https://www.progear.eu/payment-methods/
If for some reason the goods purchased from the e-shop are not suitable for you, you can return the product(s) within 14 days, before taking it into use. We will refund the purchase amount immediately, but not later than within 14 days (in accordance to e-shop General Terms and Conditions of Sale, Section 4.).
In order to return a product, please complete our return form or send a withdrawal application in free form to the e-mail address progear@progear.ee. Product has to be returned or send back to Progear Showroom at Artelli 19, 10621, Tallinn, EE.
Native Instruments MASCHINE Stand for MIDI/USB controller
NB! MIDI/USB controller and extention are not included
The perfect position
Optimal 15° angle for wide viewing angle
Mounting Adapter for drum stand setup included
Not compatible with MASCHINE MIKRO or MASCHINE STUDIO
Rugged, reliable, ergonomic
The MASCHINE STAND is an essential accessory for anyone using MASCHINE. It fits both first generation MASCHINE models and the new black and white MK2 hardware controllers, and includes a Mounting Adapter for use with standard drum hardware. Made of robust aluminum, with a black anodized finish and rubber pads for non-slip grip, the stand is designed to provide a strong hold, maximum visibility and improved ergonomics for both studio and stage.
Please note that the MASCHINE STAND is not compatible with MASCHINE MIKRO or MASCHINE STUDIO.
In the studio
The MASCHINE STAND fits neatly into typical desktop environments, with just the right 15° angle for maximum visibility, ergonomic beat production and ultimate no-wobble, non-slip stability. Locating pins prevent the hardware from shifting sideways and rubber pads front and back make sure the MASCHINE unit sits snugly on the stand. Down at the bottom, non-slip rubber feet hold the stand steady on your studio desktop.
On stage
The stand is rugged enough for any stage, and comes complete with a sturdy, die-cast Mounting Adapter, letting you mount your MASCHINE like a snare drum on standard 7/8" drum clamps. Ideal for integrating MASCHINE into your drum setup, or just to hold your MASCHINE at exactly the right height for optimum visibility and positioning when performing live.
Specsifications:
For use with: New MASCHINE MK2 hardware, black or white edition, original MASCHINE controller (Not compatible with MASCHINE MIKRO or MASCHINE STUDIO)
Compatible drum hardware: Pearl OPT0910 Optimount Holder, Roland PDS-10 Pad Stand, Millenium MTS89 Double Tom stand, Millenium Multi-Clamp, Pearl ADP 20 Multi Clamp, Dixon PAKL264-SP Multiclamp perc, Pearl UX-80 Universal Clamp, and other standard 7/8" drum clamps
Material: Aluminium
Dimensions: 32 x 29.3 x 6.5 cm
Stand weight: 971g
Adapter weight: 165 g
Package includes:
Native Instruments MASCHINE Stand for MIDI/USB controller x1



Adapter x1
Ask from Sales Specialists for more information about this product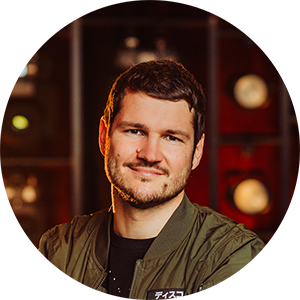 progear@progear.ee
+372 6728 280