Progear on turvaline ostukoht internetis
Turvaline ostukoht on E-kaubanduse Liidu poolt väljastatav usaldusmärgis Eesti e-poodidele. Usaldusmärgisega e-poodidest ostmine on tarbija jaoks turvaline, sest e-poe müügitingimused vastavad seaduses kehtestatud nõuetele ning nende tegevust monitooritakse liidu poolt järjepidevalt.
Loe lähemalt siit
All Estonian citizens or people with valid residence and work permit, can apply for installed payments through our partners: Inbank, LHV Hire-purchase, Holm Pank Liisi Hire-purchase. More info here: https://www.progear.eu/payment-methods/
If for some reason the goods purchased from the e-shop are not suitable for you, you can return the product(s) within 14 days, before taking it into use. We will refund the purchase amount immediately, but not later than within 14 days (in accordance to e-shop General Terms and Conditions of Sale, Section 4.).
In order to return a product, please complete our return form or send a withdrawal application in free form to the e-mail address progear@progear.ee. Product has to be returned or send back to Progear Showroom at Artelli 19, 10621, Tallinn, EE.
Native Instruments Traktor Scratch A6 on digitaalne vinüülisüsteem, mis pakub universaalset lahendust DJ'dele, kellele meeldib kasutada vinüüle, kuid kes tahavad esinemisel ka arvutit kasutada. Digitaalne vinüülisüsteem ühendab vinüülide puute ja arvuti kasutamise ühte paketti. Süsteem on väga kompaktne, mobiilne ning hõlpsasti üles seadistatav. Kaasas allalaetav tarkvara TRAKTOR SCRATCH PRO 2.

Süsteemi miinimum nõuded:
PC: Windows 7 or 8 (latest Service Pack, 32/64 Bit), 2.0 GHz Intel Core 2 Duo or AMD Athlon 64 X2, 2 GB RAM (4 GB recommended)
MAC: Mac OS X 10.7 or 10.8 (latest update), Intel Core 2 Duo, 2 GB RAM (4 GB recommended)
Tarkvara TRAKTOR SCRATCH PRO 2 miinimum nõuded:
Mac OS X 10.9, 10.10 or 10.11.1 (latest update), Intel Core i5, 4 GB RAM
Windows 7, Windows 8, or Windows 10 (latest Service Pack, 32/64 Bit), 2.0 GHz Intel Core i5 or equal AMD processor, 4 GB RAM
Toetatud draiverid:
ASIO
Core Audio
DirectSound
WASAPI
Digital heart. Vinyl soul.
Four decks, plus Remix Decks™ and Loop Recorder
TRAKTOR AUDIO 6 interface w/ Direct Thru
Creative looping, cueing & 30+ DJ effects
Room for four
Digital vinyl system with four decks to spin digital music using super-tight vinyl or CD control.
Get in the mix
TRAKTOR SCRATCH A6 is the straight-up digital vinyl system for spinning MP3s using super-tight vinyl and CD control. The included TRAKTOR AUDIO 6 interface, timecode vinyl and CDs, and the flagship TRAKTOR software provide pro credentials at a very attractive price. TRAKTOR SCRATCH A6 is designed for DJs who need rock-solid performance, amazing audio quality and incredible ease of use.The included TRAKTOR SCRATCH PRO 2 software with Remix Deck™ technology allows for a new level of creativity - seamlessly merge the worlds of DJing and live performance.
Remix: What's new
TRAKTOR SCRATCH A6 gets the remix treatment and now delivers an immense package for creative DJs. Using TRAKTOR SCRATCH DUO 2 as a jumping off point, TRAKTOR SCRATCH A6 now contains the flagship TRAKTOR SCRATCH PRO 2 with Remix Decks software – at a new price that makes it the most incredible value out there. Powered by the TRAKTOR AUDIO 6 interface - now available exclusively with this product - you can also expand your setup to include TRAKTOR KONTROL F1 for ultimate and intuitive control over the software's Remix Decks.
Premium interface
Get ready to unleash the full sonic potential of your tracks thanks to the included TRAKTOR AUDIO 6, the high-gain audio interface for DJs who demand premium sound quality and extra-loud output. With six inputs and six outputs, the TA6 is destined to be the centerpiece of your live or studio setup. And if you're looking for even more connectivity and a MIDI port (e.g. for MASCHINE sync), check out TRAKTOR SCRATCH A10.
Easy does it
It's never been easier to spin digital files. Hook up the system in seconds thanks to the plug-and-play hardware and software integration. The software interface features an easy-on-the-eye Essential View, focusing on the important elements. Innovative TruWave colored waveforms let you see your tracks like never before. With full iTunes® integration, iPod® compatibility and Crate Flick cover art browsing, selecting your tracks is a cinch. The included SoftSync feature gives you optional help in beat-matching.
Shape your style
TRAKTOR SCRATCH A6 offers an advanced selection of creative features for developing and defining your own trademark sound. Super-intuitive looping and cueing functions have been further enhanced with the addition of Remix Decks for integrating loops and one-shot samples into your sets. Store your favorite loops in the library, along with the included loop content, and open up another dimension in creative DJing – easily remix and re-edit tracks on the fly.
Use the exclusive scratch sounds to spice up your routine and rock the six studio-quality effects which, thanks to the additional ins and outs on the audio interface, you can route like an external effects box.
Native scratch technology
The Native Scratch technology features TRAKTOR SCRATCH MK2 timecode vinyl and CD control for the next step in tight timecode performance. Spin super-precise 2kHz control signal on 120g vinyl – it feels just like your digital track was cut to a 12-inch – and with the innovative vinyl marker stickers you get clear visual reference at all times.
Alternatively, use your CDJs with TRAKTOR MK2 timecode in relative mode, and stay ahead of the competition – with TRAKTOR's loops and hot cues and your CDJs' cue and manual looping functionality, you get the best out of both systems.
Spetsifikatsioonid:
Bit Rate: 16, 24bit
Sample Rate (kHz): 44.1, 48, 88.2, 96 kHz
Sisendid: 6 inputs: line/phono inputs
Väljundid: 6 outputs: line/headphone outputs
Mõõtmed: 44 x 137 x 134 mm
Kaal: 0.75 kg
Pakend sisaldab:
Helikaart 1 tk
Vooluadapter 1 tk
USB kaabel 1 tk
Audio kaabel 4 tk
CD 1 tk
Traktor Scratch vinüül 2 tk
Ask from Sales Specialists for more information about this product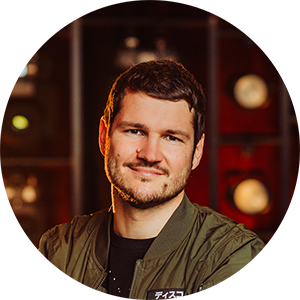 progear@progear.ee
+372 6728 280